Food City Dirt Race Analysis & Predictions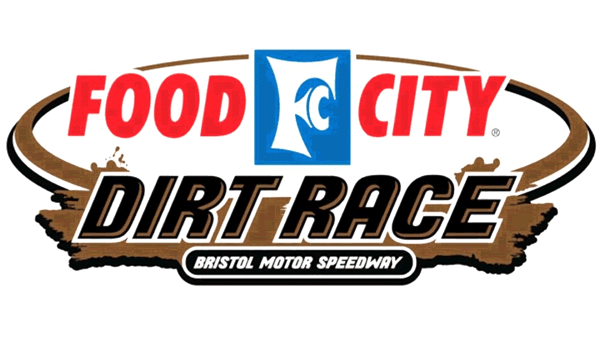 Race:
Food City Dirt Race
Date: Sunday April 17th, 2022
Track: Bristol Motor Speedway Dirt
Time: 7pm ET
Channel: FOX
What Did We Learn From Last Weekend?
I have to say that Bristol better be better than Martinsville. Short tracks are where it's at with racing. They are the roots of stock car racing to begin with. What I saw on Saturday night was disappointing. While the next gen cars have given us pretty good racing so far this year, the short track racing this weekend didn't give us much of anything. In a race where we typically see cautions every few laps or at least on the restarts, we didn't even see the first caution until lap 311 and that was only due to Denny Hamlin's car stalling. Following that, Todd Gillilan hit the wall on 393 bringing out the only other caution of the race. To say that's rare would be an understatement. On top of that, there were few lead changes. Pole sitter Chase Elliott led the first 185 laps. Obviously, that meant he won the first two stages as well. One of he only lead changes that occurred didn't even happen from racing for it. William Byron managed to snag it from Elliott off pit road after stage 2, leading the next 118 laps.
Byron went on to lead after relinquishing the lead briefly on only 2 occasions but quickly capturing it back on lap 321. With the race shortened to only 400 laps, it was probably a relief to everyone involved since the race was already delayed due to weather. That being said, the track was probably much different than many anticipated because of the rain. It didn't stop Chase Elliott from putting guys a lap down with less than 30 laps on the clock though. It doesn't take long for that to start happening at Martinsville, which is why starting positions are so critical here. Cole Custer was one of the drivers late in the race trying to avoid being lapped, which definitely changed the game a little bit. Whenever that happens, we always see drivers catch the leaders and get to their bumpers. But as we saw, getting to the bumper and passing are two totally different things. Logano moved Elliott out of the way, who subsequently fell back quite a few spots after that bump and run. Logano never could get around Byron, though. He settled for a very respectable 2nd place followed by Austin Dillon, Ryan Blaney, and Ross Chastain to round out your top 5 spots. The Busch brothers had a good weekend finishing 6th and 7th followed by Aric Almirola, Chase Briscoe, and Chase Elliott. Almirola was having a rough go of it off the start, so it's good to see him with a solid result at the end of the day.
Where Are We Headed This Weekend?
This weekend, the drivers are heading to another notorious short track, probably the most notorious of all. Bristol is hosting another round of dirt track racing with the new next gen cars. This year, the banking is slightly modified. It went from 18-19 degrees of banking to 16-19 degrees of banking. Whether than makes a huge difference remains to be seen, but I suspect the fact the the cars are entirely different from last year will play a large role in these results. Typically, with a Bristol race, we are concerned with the typical fuel mileage and tire story; however, this weekend, it will be much more about driver skill than about of fuel mileage luck. I think that we are going to see a lot of those drivers with dirt track roots really show us something that some of these veteran drivers don't have.
Odds and Value Picks
This will be the time to shine for drivers like Tyler Reddick, Chase Briscoe, and Daniel Suarez. Suarez proved his worth in this race last year. Being that he led a significant amount of laps then and is in tremendously better equipment this year, I believe that he is going to be someone to watch very closely. We also have to take into account these younger drivers that came from the dirt. Both Briscoe and Reddick have dirt track racing in their blood. Briscoe did a good job at Phoenix exemplfying why the younger guys are doing so well with the new car this year. He made the analogy to being a dirt track racer and how those guys are forced to adapt to change quicker on the track than guys who get to spend hours practicing on the pavement and tweaking things on pit road. He's not wrong. This weekend, it will be extremely important to make those quick changes on the track. Dirt track racing is so much more about the driver taking the initiative and have some quick thinking to really keep the car dialed in while on the track. Tyler Reddick is capable as seen by him being the youngest winner of his first Lucas Oil Late Model Dirt Series event. It's stuff like that where we see that the younger drivers are going to be a force to be reckoned with this weekend. Let's take a look at your potential winners this weekend at Bristol's dirt event:
Winner: Joey Logano +900. Bet YOUR dirt race picks for FREE by taking advantage of a 100% bonus on your first deposit up to $300 at MyBookie Sportsbook! (Must use bonus code PREDICT100)
Mid-Range Pick: Tyler Reddick +1400
Dark Horse: Daniel Suarez +2000
Although Suarez has had a rough couple of weeks, he's overall had quite an amazing season thus far. This weekend will be an opportunity for him and his whole team to regroup and not only be competitive overall but to potentially come away with a win. As I mentioned, he was very strong in this race last year and came away with a 4th place finish. I anticipate another very strong weekend for him. With the next gen car under his belt and that super finish from last year, he will have a good weekend. Tyler Reddick also had a couple of rough weeks recently, but this track should also give him an opportunity to get back in the saddle. After starting 27th here last year, he came away with a 7th place finish. He's only getting better, so look for Reddick to be at the front of the pack chasing down Logano. Knowing that Logano is coming off such a strong finish at Martinsville last weekend, it's safe to say that he will be fighting just as hard to get a win this Sunday night. In fact, he is racing his first truck race since 2015 here on Saturday night. This will definitely give him an advantage over the rest of the drivers. With that additional practice along with being the defending winner of this race from last year, look for Logano to try to make it 2 in a row. Let's see where he stands in the points after his runner-up finish at Martinsville:
William Byron
Chase Elliott
Ryan Blaney
Ross Chastain
Alex Bowman
Joey Logano
Martin Truex Jr.
Denny Hamlin
Kyle Larson
Chase Briscoe
Austin Cindric
Aric Almirola
Kevin Harvick
Tyler Reddick
Kyle Busch
Austin Dillon
Dillon is still hanging on. His Martinsville finish helped him some, but he's going to need to pull some stage wins or something to get back up through the ranks. Kyle Busch is another driver in danger here. It seems like his little boy, Brexton, is taking all of his winning energy. Busch needs to turn his year around, but I'm not so sure this is that turning point. The Hendrick garage is doing well, fielding all of their drivers in strong positions moving forward. That's probably the one team that seems to have this next gen car pretty well figured out so far. The guys like Briscoe and Chastain aren't letting anyone off the hook, though. This weekend is sure to give us a good race. It's dirt. It can't be bad. Stay tuned to see who makes it out in one piece as these guys go back to stock car racing roots at Bristol Motor Speedway! Want more sportsbook bonus cash? Check out Bovada Sportsbook where you get a 50% bonus up to $250 and you can bet on NASCAR races live-in-progress!