Ford EcoBoost 400 Value Picks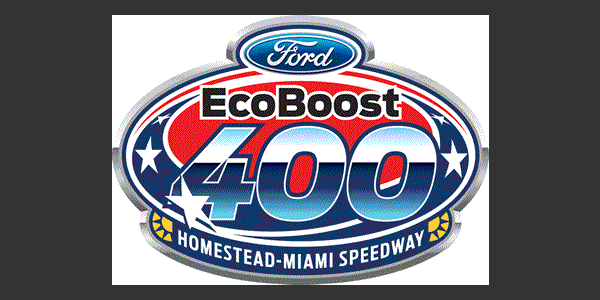 Race: Ford EcoBoost 400
Date: Sunday November 17, 2019
Track: Homestead-Miami Speedway
Time: 3pm ET
Channel: NBC
What Did We Learn From Last Week?
And the final group is set! Denny Hamlin will be joining three other drivers in the race for the Monster Energy Cup this weekend at Homestead. His goal was to extend his lead and lap as many drivers as possible. He didn't disappoint. Hamlin has a dominating performance happening in the third stage, but John Nemechek smacked the wall, causing a late stage caution and plenty of frustration for Hamlin in the meanwhile. As a matter of fact, you could see him slam his head against his steering wheel when the caution came out. I probably would've done the same thing, being that Hamlin had an over TEN second lead. For fans, that's really not too enthralling. For Hamlin, it was the best thing he could've hoped for. Regardless, he led a total of 143 laps and won both stage one and stage three, accumulating valuable points heading into this last race of the 2019 season.
As for the other drivers, well they were all very aware after practice that Hamlin was clearly the strongest car. Kyle Busch, who came in second place, put in a more than valiant effort but came up short on that last restart. Busch was actually gracious on the second place finish, which is generally unheard of for him. But being that he's heading into Homestead with just as much a chance as the other three guys, he's really got nothing to be salty about. Joe Gibbs really has nothing to be salty about either. He's got not only Hamlin and Busch competing but also Martin Truex Jr. Three of the four contenders for the championship are JGR drivers. That's not something to sneeze at and something Coach Gibbs should be very proud of. The lone SHR driver joining that group is Kevin Harvick in a bid for the trophy this Sunday. Kyle Busch led 70 laps on Sunday, but nothing for him to worry about. He was solid in the points heading into Phoenix barring any crazy circumstances. Ryan Blaney, on the other hand, gave a very strong effort and drove his butt off but third place wasn't going to cut it for him. Although that's a solid finish virtually any other weekend, it's a testament to how consistency is extremely important. He came into Phoenix mathematically unable to make up the point deficit. You can imagine that put a ton of pressure on the young driver coming into his final chance at getting into the last stage. Unfortunately, it did not work and his very strong finish wasn't the win he needed to propel himself into Homestead. Joining Blaney outside of the final four are Joey Logano, Kyle Larson, and Chase Elliott. Larson and Logano also has decent finishes, within the top 5 and 10 respectively. Elliott, on the other hand, finished 39th, leaving him no hope for making the final stage. He's had a rough last half of the season, so maybe 2020 will breath some new ideas and fire into that team.
Where Are We Headed This Weekend?
Moving forward, we are heading to Homestead with out final four drivers looking to clench the championship for the 2019 Monster Energy Cup Series. Essentially, the best finisher will win the title. That being said, it comes down to some really nitty gritty racing as they battle for the coveted title of NASCAR champion. Frequently, we see moves and risks that drivers wouldn't typically take at an intermediate track. Homestead is pretty cookie cutter. This track is a 1.5-mile oval with 18-20 degrees of progressive banking in the turns and just 3 degrees on the straights. It's a place of few surprises. Not much comes in the way of special accommodations or the need for crazy setups in the cars. This is a good thing for the crews, as they should be pretty well versed in setting up a solid car for this track at this point. The drivers are going to have a lot of pressure on them this Sunday. The teams will have a place in making sure that they don't mess up on pit road. They need to have solid stops, not dropping the jacks, no tires outside of pit boxes. This is all essential to ensure that the drivers have nothing else to worry about other than doing their best on the track.
BET THE ECOBOOST 400 FOR FREE BY TAKING ADVANTAGE OF A DOLLAR FOR DOLLAR MATCHING 100% REAL CASH BONUS AT GTBETS!
Odds And Potential Winners
When it comes to Homestead, we typically see long green flag runs as with any intermediate track. Passing is relatively infrequent under those circumstances, so track position is key. That said, we also have to consider that tire wear due to those long green flag runs and how teams will be handling pit stops under those conditions. If I had to guess, I'm going to take a gander and say that we are going to have a few more cautions than we typically see at a track like this simply due to the circumstances. Consider this is the last year of the race. In all actuality, what do ANY of these drivers have to lose? We usually see one of the top 4 in victory lane at Homestead, also claiming the championship, but anything's possible. Let's checkout your potential winners as we head into our final race this year:
Favorite: Martin Truex Jr. (13-4)
Middle of the Road: Kyle Larson (8-1)
Dark Horse: Aric Almirola (80-1)
Almirola has been solid on the intermediates this year. I'm honestly a little surprised of opening odds at 80-1, but it actually makes me want to throw some money on the table. I think he's much better than that. He's getting better each week, and his progress can't be denied. Although he didn't make it into the championship running, he really did a great job this entire season. When it comes to Homestead, he had a top 10 finish last year in his first start with SHR. Couple that with his consistent improvement, and we will likely see a very strong finish from this team for the 2019 season. Kyle Larson is one to watch. Clearly, with 8-1 odds, he's likely a favorite to be at the front of the pack. Although he was knocked out of contention, he will likely use that as a chance to take some risks and do his darnedest to leave this season on top. Winning three of the last four stages here doesn't hurt. If you look at a total of 6 starts, you'll also notice that he's got 3 top 5 finishes. That's impressive. Again, with nothing to lose, look for Larson to challenge the front of the pack. Finally, we have Truex. Coming into the weekend with 13-4 odds, it's easy to see that he's one to watch. While tying the other three contenders for overall opening favorite, Truex has some darn good stats here and a thirst for a championship. He's coming into Homestead with a first and second place finish in his last two starts. Does it get much better than that? He's also had three wins in just the playoff races this year. Truex is my pick to come out on top and surprise the all our favorites. I think that he's got what it takes in proven results and his consistency this season to take it all this weekend at Homestead. Let's take a final look at your top 4 drivers heading to FL this weekend:
Denny Hamlin (13-4)
Kevin Harvick (13-4)
Martin Truex Jr. (13-4)
Kyle Busch (13-4)
Busch has his work cutout for him. He's got to come to the track with his best car. He's also got to really drive aggressively and get out front and stay there if he wants to take home the championship. His record here isn't bad, but it's definitely not a dominating performance. This entire race is going to be one for the books. The last race always is. Drivers have absolutely zero to lose and absolutely everything to gain. That doesn't just mean the championship four either. We're talking the entire field. We have teams that are already strategizing for next year because there's not much else to gain from this year. There will be a lot of different end games in play on Sunday, but only one team will come out victorious. Stay tuned for Sunday's showdown at Homestead as the drivers take to the track and settle once and for all who our 2019 Monster Energy Cup Series champion will be!
Ford EcoBoost 400 Betting Odds - Bet these and more at MyBookie! Credit cards work there and you get a 50% bonus up to $1000 in FREE BETS!
| | |
| --- | --- |
| Martin Truex Jr. | 11/4 |
| Kyle Busch | 11/4 |
| Kevin Harvick | 3/1 |
| Denny Hamlin | 3/1 |
| Kyle Larson | 8/1 |
| Joey Logano | 25/1 |
| Brad Keselowski | 30/1 |
| Chase Elliott | 50/1 |
| Erik Jones | 60/1 |
| Kurt Busch | 60/1 |
| Ryan Blaney | 60/1 |
| Alex Bowman | 60/1 |
| William Byron | 80/1 |
| Clint Bowyer | 100/1 |
| Aric Almirola | 200/1 |
| Daniel Suarez | 200/1 |
| Jimmie Johnson | 200/1 |
| Ryan Newman | 500/1 |
| Ricky Stenhouse Jr. | 500/1 |
| Austin Dillon | 500/1 |
| Paul Menard | 1000/1 |
| Matt DiBenedetto | 1000/1 |
| Chris Buescher | 1000/1 |
| Daniel Hemric | 5000/1 |
| Ryan Preece | 5000/1 |
| Ty Dillon | 5000/1 |
| Darrell Wallace Jr. | 5000/1 |
| Michael McDowell | 5000/1 |
| David Ragan | 5000/1 |
| John Hunter Nemechek | 10000/1 |
| Corey LaJoie | 10000/1 |
| Landon Cassill | 10000/1 |
| Reed Sorenson | 10000/1 |
| Field (All Others) | 2000/1 |
STOP LOSING TODAY! START WINNING WITH DOC'S TEAM OF PROFESSIONALS! GET A FREE NO STRINGS ATTACHED $60 FOR THIS WEEKEND'S GAMES!