Goodyear 400 Race Analysis & Picks to Bet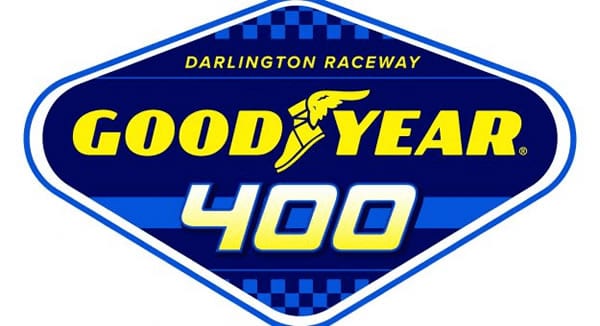 Race:
Goodyear 400
Date: Sunday May 14, 2023
Track: Darlington Raceway
Time: 3pm ET
Channel: FS1
What Did We Learn From Last Weekend?
Driver Look y'all, you don't have to like Ross Chastain, but if you come and grab me by my fire suit and then proceed to push me, you're going to get hit. Point blank. Chastain maintained his composure longer than I would've when Noah Gragson decided it would be a great idea to get aggressive. Now, keep in mind that Gragson is not a small guy. Had that fight not been broken up after the first swing, Chastain could've very well gotten his rear handed to him. He didn't, though. Instead Gragson was the one walking away with a bloodied nose and a lot to be desired. Chastain didn't do anything wrong. Here's the thing. Remember Dale Earnhardt Sr.? Remember Richard Petty? Remember the actual days of good racing? They raced MUCH harder than Chastain and no one blinked in eye. These days, if you so much as think about getting too close to a car, one of the other drivers is crying. It's time to toughen up. We've entered a world of racing where everyone wants a trophy but no one wants to actually race.
Speaking of cry babies, Denny Hamlin took the checkered flag on Sunday afternoon at Kansas after a race that was actually very eventful. The thing about Hamlin winning is that he purposefully knocked Larson out of the way to do it. It was the last lap, Larson was already loose, and Hamlin went up the track just enough to touch his left rear quarter panel and get him into the wall. Hamlin has a knack for racing dirty. But DO NOT do that to him. He will cry bloody murder. Just ask Ross Chastain! No one can touch the golden child without feeling the wrath. Unfortunately, Larson was in Hamlin's path. I am not so sure about why there's so much hate towards Larson. He seemed gracious enough in the post-race interview and chalked a lot of it up to hard racing. That was more gracious than I probably would've been. Larson still managed to come in 2nd place followed by William Byron, Bubba Wallace, and Ross Chastain. Joey Logano, Chase Elliott, Martin Truex Jr., Tyler Reddick, and Austin Dillon rounded out the top 10 spots. Overall, there was a lot of good racing throughout the track throughout the day. Hamlin won stage one with Logano taking the win in stage two. There were a total of 11 cautions with 2 stage breaks throughout the race.
Where Are We Headed This Weekend?
This week, the drivers are going to have another challenging track ahead. The notorious Darlington Raceway is next on the schedule, with a lot of tempers headed in this weekend as well. The "Lady In Black", as Darlington is affectionately known, is also known as "The Track Too Tough To Tame". It gets its nicknames because of its unique configuration. It is shaped almost like an egg due to the owner not wanting to disturb a pond on one end of the field when it was being constructed. It is a 1.366 mile asphalt oval with 25 degrees of banking through turns 1 and 2, 23 degrees in turns 3 and 4, and a minor 2 and 3 on the back and front stretches respectively. The unique length and banking make it a challenge for the drivers to navigate and maintain their equipment. Tires and track position are key here. Tires tend to wear very quickly due to the banking around the track, with left fronts being a big culprit and cause of woes for many teams. Darlington is a track that the drivers have to actively race. Not only are they racing each other, but they are trying to maintain their speed, composure, and sense as they navigate a somewhat tricky configuration. The other cars just double the difficulty.
Odds and Value Picks
When it comes to picking a winner for Darlington, it can be somewhat challenging, but the veterans tend to have an advantage. The driver averages tell a good store. If we even just look at trends since the beginning of 2020, we see that Denny Hamlin has the best average out of 7 races with 2 wins and an average finish of 6.9. What's interesting to note here is that a lot of tracks where a drivers has multiple wins will very often have a better average finish, sometimes in the 3/4 range. With Darlington, it's not so easy. Looking at other drivers, Logano and Harvick are nearly tied with an average finish of 7.6. Kevin bests the finishes with 2 wins, but Logano maintains top 20 or better in all 7 starts. Drivers to stay away from this weekend are the likes of Suarez, Buescher, Bubba Wallace, and Ricky Stenhouse Jr. They also have 7 starts but average finishes of 20th or worse. In fact, there are not even any top 5 finishes among those 4 drivers. They are going to have to do something phenomenal this weekend to get their Darlington averages out of the toilet. Let's take a look at your potential winners and their odds at Bovada heading into this weekend's race:
Winner: Martin Truex Jr. +700
Mid-Range Pick: Kevin Harvick +1200
Dark Horse: Erik Jones +4000
Hear me out on Jones. He's actually gotten a win at this track and has an average finish of 13.3 after 7 starts. This is one of his best tracks. If Jones is going to perform his best, this is his shot. For some reason, the challenge of Darlington suits him. I like this kid, and he's extremely talented. If he can catch a break, I think that he is going to be someone to watch. Kevin Harvick has 2 wins as I mentioned before. As someone closing out his career this year in the Cup Series, he would like nothing better than to score as many wins as possible. Darlington is a good place for him to do it. With one of the best average finishes among active drivers, Harvick is looking for another W this weekend. Both of those guys, and the rest of the field, will be chasing down Truex. While he's got an average finish of 14th, he also has a win here with 2 top 5s and 4 top 10s. If we step away from just the average finish, though, this guy has led more laps here than any other driver by a long shot. A total of 537 laps led compared to 232 by Harvick is nothing to sneeze at. While an average finish of 14th may not look like much, calculate 2 DNFs and realize how good he actually is here. If Truex can stay off the walls, he's got as good as shot as anyone to bring home the checkered flag. He is looking to continue to add to his win column in 2023, so this is the place for him to do it. Let's take a look at your current points standings after the craziness that was Kansas.
DEPOSIT $100 TO $300 AND GET A DOLLAR FOR DOLLAR 100% MATCHING BONUS WHEN YOU USE BONUS CODE PREDICT100 AT MYBOOKIE SPORTSBOOK!
Ross Chastain
Christopher Bell
Martin Truex Jr.
Denny Hamlin
Kevin Harvick
Tyler Reddick
Ryan Blaney
Kyle Larson
William Byron
Brad Keselowski
Joey Logano
Kyle Busch
Chris Buescher
RIcky Stenhouse Jr.
Alex Bowman
Daniel Suarez
Buescher has done a good job of moving upwards in the points, but he's got to make sure he doesn't ruin that gain this weekend. With his previous struggles at Darlington, this will be a tough race to navigate for that team. Stenhouse Jr. is much in the same boat. Alex Bowman and Daniel Suarez are both needing some solid days, with Suarez on and off the bubble over the last several weeks. With the amount of cautions and crazy that we saw at Kansas, I doubt that we will see a break from it at a track like Darlington. Stay tuned to see if these drivers and teams make their momma's proud or their momma's cry on this Mother's Day Weekend of racing at The Track Too Tough To Tame!