NASCAR Cup Series Championship Value Picks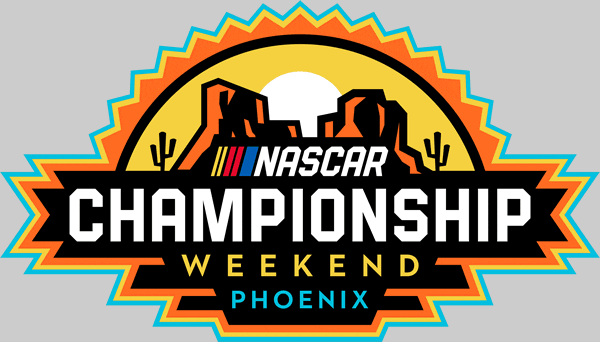 Race: NASCAR Cup Series Championship
Date: Sunday, November 6, 2022
Track: Phoenix Raceway
Time: 3 pm ET
Channel: NBC
What Did We Learn From Last Weekend?
Wow! So many things to "wow" about! We are already at the end of the 2023, with the championship culminating at Phoenix this weekend. What an interesting year this has been. From the new cars to the new-ish drivers and teams on the Cup circuit to the crazy driving that's led us up to Phoenix, its been a whirlwind of a year. I think that were all still wondering whats happened to the last two years anyway. Covid depleted a lot of life from everyone, but 2022 has given us some redemption and a look forward to the next year. That said, man, what a race we had at Martinsville. Remember when Christopher Bell said he was going to have to pull another rabbit out of a hat to make it to the final four and stay in championship contention? Well, he did it. Bell held off the field at Martinsville to take the victory and claim his spot in the final round to compete for the 2022 Cup Series title. Who wouldve thought that this 27-year-old from Norman, OK, would somehow be leading the JGR teams this year? Out of the entire garage of veterans, including Denny Hamlin, Martin Truex Jr., AND Kyle Busch, Christopher Bell is the only one that made it to the final four for the Gibbs teams. That says a lot about this guys skills. Christopher Bell is one of the better talents in terms of sportsmanship that JGR has seen in recent years. He seems down to earth and like a genuinely good guy. He doesnt seem to run off at the mouth and come up with a any sort of victim mentality to justify a loss. Im looking forward to seeing what he does in the future with this team.
Unfortunately for Bell, his glory really was stolen by Ross Chastain. That was the real story of the day. If you didnt catch the end of this race, go watch it. You need to watch it no matter what you do. In what seemed like a cartoon, Ross Chastain used the outside wall to launch himself around the track, gaining not only the two spots he needed to beat Denny Hamlin and make the final round but also gaining the new track record after being nearly 50mph faster than any other driver on the track. In what seemed to be a Hail Mary situation, Chastain knew he had to do something. That something was undoubtedly one of the top 10 moves Ive ever seen in NASCAR history. Hands down, Chastain pulled off something that no one else has managed to do. Carl Edwards tried. Kyle Larson tried. Chastain claimed victory with the move. He grabbed 5th gear, took off, and rode the wall around the last turns and down the straight to beat Hamlin into the final transfer spot for the championship four. The memes that followed on Monday were priceless. You should also check those out. One of my favorites, you asked? Well, theres probably a FedEx joke in here somewhere, but it probably wouldnt deliver.
Where Are We Headed This Weekend?
Take it for what its worth. The move was awesome. Some drivers loved it. Others hated it. Quite frankly, the ones who hated it are the ones who didnt have the guts to try it on their own. They lost out. What can I say? NASCAR has lost a lot of its "stock car" in the stock car racing. With everything being so even, Chastain found the edge and used it. Hes going to hope that he has another cutting-edge move up his sleeve this weekend as everyone heads into the final race of the 2022 season at Phoenix. This track is a fun place to race. With its blue walls, it definitely stands out and is not only fun to watch but most drivers like coming here as well. Its kind of like in-between a short track and an intermediate track. This 1-mile dog-leg oval has progressive banking ranging from 3 to 11 degrees throughout the track. Tires are tough here. There is probably going to be a lot to be said about tires and the wear through the course of this race. This is a track where drivers can pull out a solid lead from the rest of the field if they play their cards correctly.
Odds and Value Picks
Do you know who is going to play his cards correctly? Ross Chastain. Do you know why hes going to win the championship? Because he wants it more than anyone else on that track. This guy is humble and has appreciation for where hes come from and where hes at now. He also finished 2nd here in the spring race. His stats at this track and any other track really arent reflective of how competitive hes been so far this year. Hes found his groove with his team and has a lot of confidence about himself, as he should. Chastain is one of the only drivers whos really given us anything to actually root for this year. From humble beginnings as a watermelon farmer to riding the wall of Martinsville to earn his playoff spot, Chastain is someone that is here to stay. Like him or hate him, one thing is for sure, and that is not a single driver has more passion coming into Phoenix that Ross Chastain. Lets take a look at your potential winners and their odds from MyBookie:
Winner: Ross Chastain +380 Bet your NASCAR Championship picks for FREE by scoring a 100% bonus up to $500 when you use bonus code PREDICTEM at Betnow Sportsbook!
Mid-Range Pick: Kevin Harvick +2200
Dark Horse: Chase Briscoe +3700
Harvick has one of the best-average finishes at this track. Now, hes struggled some this year, but hes found something here towards the back half of the season. Coming into this race having never gotten a victory also probably stings for him. Harvick will likely be hanging in the shadows looking to check one of the few tracks off his list that doesnt have a victory next to it. Chase Briscoe is the print winner as I mentioned before. While hes no longer in championship reach, hes still top 10 in the standings. Overall, Briscoe has been doing well in these last few races. He has a top 10 finish at Martinsville and Charlotte and a top 5 from Vegas. Overall, I think that this driver and team will be strong heading into 2023. They have a chance to take a few risks this weekend and use the information gained for next year. Briscoe will be strong, but he will be forever chasing the one with the "cool" move. Ross Chastain is going to be tough to beat. Couple his raw talent and insane want to win, and youve got yourself someone who is likely to be unstoppable. I dont see the wall riding working out in his favor at Phoenix, but hes got a lot more going for him than just that. Lets see who his fellow championship contenders are heading into this last race.
Joey Logano
Christopher Bell
Ross Chastain
Chase Elliott
What you have to realize is that nothing thats happened prior to this final race matters. The only thing that matters for the championship title at this point is literally who finishes best at Phoenix. Chase Briscoe could win the race, but if Chastain finishes ahead of the other three playoff guys, well hes your champ. Its happened before where the season champion did not win the race, and it wouldnt surprise me if that was the case this weekend. There is so much talent in the field right now that we are going to see one heck of a race. A lot of folks are putting all eggs in one basket, saying that Logano is the champion. Thats not a bad bet, but in my opinion, thats a premature call. Logano has been good, but he hasnt been good enough. With Chastains finishes as of late and even Christopher Bell, Logano is going to have his work cut out for him. Chase Elliott cant be forgotten, either. He might just pull out another title before all is said and done, although I think that the other guys have a better shot just based on their recent finishes at this track. Stay tuned for a great afternoon of racing as we close out the 2022 season at Phoenix Raceway!