NASCAR: Gander RV 400 Predictions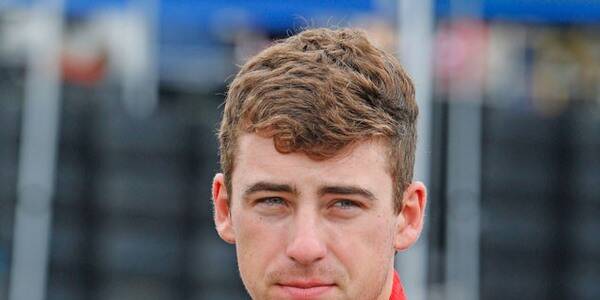 Race: Gander RV 400
Date: Sunday May 5, 2019
Track: Dover International Superspeedway
Time: 2pm ET
TV: FS1
What We Learned From Last Weekend
The drivers are coming off the banks of Talladega after quite an interesting race, especially there at the end. There was a lot of blocking and a lot of wrecking in the closing laps, with Chase Elliott missing the carnage and pulling into victory lane on Sunday. Logano and the Busch brothers were busy blocking each other and moving up and down the track, allowing Chase just what he needed to get to the front and stay there to cross the with checkers. Chase was getting 10-1 and was not one of our selections. Ricky Stenhouse Jr. ends up in the wall at the flagstand, but NASCAR doesn't throw a caution. Alex Bowman is doing his best to catch and pass Elliott, but he just couldn't make that happen. Bowman, Preece, Logano, and Hemric rounded out the top 5 spots at Talladega.
This weekend, the drivers are heading to a very different track. Dover is where we're headed next. It will probably be a great relief to many, including Kyle Larsfgeion who ended up on his roof after Talladega. We saw some good racing at the superspeedway, but that seems to be one of the few tracks where that happens now. Heading into Dover, the new aero package will likely cause the drivers to maintain seconds between each other, with lap traffic really being the only factor. While NASCAR anticipated this package to create a more "packed" race with the drivers closer together and battling through multiple grooves, it seems to have done just the opposite. With the superspeedways not seeing much change, it's no wonder that the excitement remains. The configuration of these shorter tracks and even the intermediates just does not lend itself to what NASCAR created in my humble opinion.
50% Cash up to $250

We Are We Heading This Weekend?
Dover is a track that's been on the circuit since 1969. As one of the oldest in the series, it's no wonder that it has gone through a multitude of changes, including going from asphalt to concrete. As you can imagine, that change created its own set of problems, with tires being the biggest. This track eats tires. In fact, Goodyear has subsequently performed a ton of tire tests at just this track. Finding the right compound to be competitive yet durable on this surface has been a challenge recently, but it seems like they found a good mixture of the two in the most recent years. This one mile track boasts 24 degree banking in the turns and 9 degrees on the straights. It's a much different race than Talladega for sure, but the banking in the turns gives the drivers some momentum moving out of them and onto the straights. It's not as harsh as, say, Martinsville, and has just enough speed to really allow a driver to pull away from the field.
Potential Odds and Winners at Talladega
Dover winners are not the hardest to predict, but this new deal with the package this year is making it a tad bit more challenging. This track lends itself to a handful of drivers that historically have this place figured out. Dover is a bit of a niche track. It's a place that once someone has it figured out, they're good to go. That being said, your favorites here are going to be one of three. Kyle Busch, Martin Truex Jr., and Joey Logano are the top 3 that I'm thinking are going to be at the front of the pack. There are other drivers who have been historically strong here like Kevin Harvick, but with their inconsistencies and struggles this year, I don't think a win is in the cards. Let's take a peek at your potential winners heading into Dover:
My Pick to Win: Kyle Busch
Middle of the Road Pick: Chase Elliott
Dark Horse Prediction: Ricky Stenhouse Jr.
Although Stenhouse came out of Talladega with a 25th place finish, he was a contender up until the end. He's been up and down, but these types of tracks fall into Stenhouse's league. Elliott is coming off a win from Talladega. Surely that momentum will help anchor the team to another solid performance this weekend. In fact, this is one of Elliott's best tracks. With a 3.3 average finish, Elliott will be a factor up to the end. They will all be chasing Kyle Busch, though. As a 3 times winner at the Monster Mile and one who has finished in the top 5 here 43% of the time that he's raced here, Busch is going to be a tough one to beat. He's only going to add to his points lead this weekend if he has it his way.
Here are your current top 16 after last week's race:
1. Kyle Busch (3-1)
2. Joey Logano (8-1)
3. Denny Hamlin (14-1)
4. Kevin Harvick (4-1)
5. Brad Keselowski (8-1)
6. Martin Truex Jr. (8-1)
7. Chase Elliott (12-1)
8. Kurt Busch (18-1)
9. Ryan Blaney (18-1)
10. Clint Bowyer (12-1)
11. Aric Almirola (18-1)
12. Daniel Suarez (50-1)
13. Ryan Newman (100-1)
14. Austin Dillon (40-1)
15. Alex Bowman (100-1)
16. Jimmie Johnson (20-1)
Busch is clearly the favorite heading into Dover. He's a dominating factor each and every time we head to Dover. I think that we will see a lot of competition from the other drivers, namely Logano and Truex, but with Busch's dominance this year, he's going to be a hard one to beat. Kevin Harvick might have an upswing in his luck that will allow him a little good fortune this weekend. Dover is one of his better tracks, so I think that he could be competitive if he can manage to stay out of trouble and also really bring his A game. Stay tuned for a great weekend of racing as the drivers head to Dover for a day of short track battling!
50% Cash up to $250