[et_pb_dcsbcm_divi_breadcrumbs_module hide_homebreadcrumb="off" homebreadcrumbtext="Home" separator="sep-raquo" hide_currentbreadcrumb="off" homebreadcrumborientation="left" _builder_version="3.8″ fontsbreadcrumbs_font="Lato||||||||" fontsbreadcrumbs_text_color="#000000″ fontsbreadcrumbs_font_size="15px" fontsbreadcrumbs_line_height="16px" fontsseperator_font="||||||||" fontsbreadcrumblinks_font="||||||||" fontsbreadcrumblinks_text_color="#2567cf" custom_margin="25px|||" custom_margin_phone="30px|||" custom_margin_last_edited="off|desktop" custom_css_main_element="font-family: Helvetica Regular;" global_module="3641″ saved_tabs="all"][/et_pb_dcsbcm_divi_breadcrumbs_module]
NASCAR Picks: Gander Outdoors 400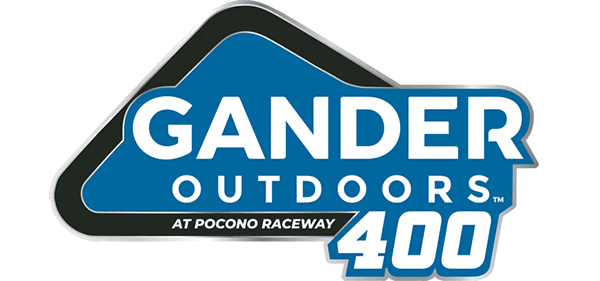 Race: Gander Outdoors 400
Date: July 29, 2018
Track: Pocono Raceway
Time: 2:30 pm ET
TV: NBCSN
by Virginia Vroom, NASCAR Handicapper, Predictem.com
Kevin Harvick ran out of fingers on one hand, so we're on to the next. Harvick pulled off a notorious bump and run on Kyle Busch in the closing laps of Sunday's race to snag his sixth victory of the season thus far. And it ain't over yet, folks! We still have six races left before the beginning of the Chase in Las Vegas. That gives plenty of time for both Harvick and Busch to garner some more wins, give out some retaliation, and work on more stage points. These two guys seem to be a league all their own, leaving the rest of the field in the dust. Aric Almirola came away third, one of his best finishes of the season. Martin Truex Jr. and Chase Elliott rounded out the top five.
The most exciting part of this race was the last 10 laps. This season, the drivers have pushed the envelope ever so slightly more when it comes to contact. That is what we need more of. We need actual racing, where drivers aren't afraid to give a little tap-tap to the guy that's holding him up. NASCAR needs to stop threatening at every turn when these guys get back to the roots of racing. Sure, we need to be concerned about safety, but what Busch and Harvick did both here and at Chicago was nothing short of just great racing. I mean, when Kyle Busch can't even complain about it, then you know there was nothing wrong with the move. It gives up more exciting racing and lets the drivers actually hone their skills instead of sitting back in fear of repercussions from the Big Brother that is NASCAR. Especially at these short tracks, that type of racing should be encouraged. All too often, we see drivers hold back because of fear from the organization instead of just going out there and doing the darn thing.
That being said, we are headed to a track this weekend where the bump and run probably won't be as easy to utilize. Pocono is a track where the drivers get spread out, and the track is big enough that momentum can speed a driver right past another at certain points. This place lends itself to the crew setting up the cars correctly. Pocono has three different turns mirrored from three different tracks. It's an interesting configuration that takes a lot of skill to master. That being said, it's apparent that track position is the key to this race. The drivers must take care of their tires and equipment, as the track can be taxing on the cars over longer green flag runs. With the segmented racing, though, we haven't seen as much in the way of difficulty on equipment overall. It seems that tires still do play a factor, though.
Pocono is a place where rookies seem to struggle. With the odd configuration, just having a car optimally setup is a challenge in and of itself. This track is a 2.5-mile asphalt triangle with 14-degree banking, in turn, one, 8-degree banking in turn 2, and 6-degree banking in turn 3. We usually see the veterans do a better job here, so I think that our top three drivers are going to be the ones to watch. Interestingly enough, those guys have taken the win in 15 of the 20 races run so far. That's crazy impressive. Not only that, but Martin Truex Jr. is actually the winner of the race we had here several weeks ago. The issue with Truex as of late is his lack of consistency. I say that with a caveat because he's still running great. It was like saying Jimmie Johnson's sixth-place finish is out of character a few years back. We have to be cognizant of these small issues to pick the winner accurately. This weekend, I think Harvick is going to pull off back to back wins. With the way that he is running and his exceptional record at Pocono, it will be of no surprise is this guy heads back to victory lane. He will undoubtedly have some serious competition from both Truex and Busch, but Harvick will likely easily pull this one off, bringing home his seventh victory this season. Here's a look at your potential winners this Sunday:
My Pick to Win: Kevin Harvick
Middle of the Road Pick: Chase Elliott
Dark Horse Prediction: Ryan Blaney
Ryan Blaney has a solid record here at Pocono. He's actually got a win here. With numerous top 10 finishes, Blaney will likely be one to watch as he progressively gets better and better. Overall, his team needs to find some speed for the longer runs, not only here, but at all of the bigger tracks. Elliott is in the same boat. Although he had a good run at New Hampshire, it's clear that the Chevrolet teams are still suffering with trying to catch up with their new cars. This year has definitely been a learning curve for them. Let's take a look at the points after New Hampshire.
Bet your Gander Outdoors 400 Picks at a sportsbook that offers an extensive betting menu. Wager on who will win the race and drviver versus driver matchups at MyBookie.
Here are your current top 16 after last week's race:
1. Kyle Busch
2. Kevin Harvick
3. Martin Truex Jr.
4. Joey Logano
5. Kurt Busch
6. Clint Bowyer
7. Brad Keselowski
8. Kyle Larson
9. Ryan Blaney
10. Denny Hamlin
11. Aric Almirola
12. Jimmie Johnson
13. Chase Elliott
14. Erik Jones
15. Alex Bowman
16. Ricky Stenhouse Jr.
There's still a lot of movement in those last few spots in the points. Between 13th and 20th, quite a few drivers are moving in and out each week. There's a lot of time left for these guys to secure their spots in the Chase, but they need to garner more consistency. Those top three drivers seem to have that down to a science. Stay tuned for a weekend of great racing at The Tricky Triangle as someone tries to knock the top three out of contention!
<aside><!-- [et_pb_line_break_holder] --><div class="widget105"><!-- [et_pb_line_break_holder] --><h3>Biggest Sportsbook Bonuses</h3><!-- [et_pb_line_break_holder] --><div class="widgetlist"><!-- [et_pb_line_break_holder] --><div class="col1"><!-- [et_pb_line_break_holder] --><img src="https://www.predictem.com/wp-content/uploads/2018/04/bovada.png" width="150" alt="Bovada" /><!-- [et_pb_line_break_holder] --></div><!-- [et_pb_line_break_holder] --><div class="col2"><!-- [et_pb_line_break_holder] --><span class="list"><b>50% Cash</b></span><br><!-- [et_pb_line_break_holder] --><span class="list">5x Rollover</span><!-- [et_pb_line_break_holder] --> </div><!-- [et_pb_line_break_holder] --> <div class="col3"><!-- [et_pb_line_break_holder] --><a href="https://www.predictem.com/betting-sites/bovada/"><button class="btn-widget">Review</button></a><!-- [et_pb_line_break_holder] --></div><!-- [et_pb_line_break_holder] --></div><!-- [et_pb_line_break_holder] --><div class="widgetlist"><!-- [et_pb_line_break_holder] --><div class="col1"><!-- [et_pb_line_break_holder] --><img src="https://www.predictem.com/wp-content/uploads/2018/04/intertops.png" width="150" alt="Intertops" /><!-- [et_pb_line_break_holder] --></div><!-- [et_pb_line_break_holder] --><div class="col2"><!-- [et_pb_line_break_holder] --><span class="list"><b>50% Cash</b></span><br><!-- [et_pb_line_break_holder] --><span class="list">4x Rollover</span><!-- [et_pb_line_break_holder] --> </div><!-- [et_pb_line_break_holder] --><div class="col3"><!-- [et_pb_line_break_holder] --><a href="https://www.predictem.com/betting-sites/intertops/"><button class="btn-widget">Review</button></a><!-- [et_pb_line_break_holder] --></div><!-- [et_pb_line_break_holder] --></div><!-- [et_pb_line_break_holder] --><div class="widgetlist"><!-- [et_pb_line_break_holder] --><div class="col1"><!-- [et_pb_line_break_holder] --><img src="https://www.predictem.com/wp-content/uploads/2018/05/gt-bets.png" width="150" alt="GtBets" /><!-- [et_pb_line_break_holder] --></div><!-- [et_pb_line_break_holder] --><div class="col2"><!-- [et_pb_line_break_holder] --><span class="list"><b>150% Cash</b></span><br><!-- [et_pb_line_break_holder] --><span class="list">4x Rollover</span><!-- [et_pb_line_break_holder] --> </div><!-- [et_pb_line_break_holder] --> <div class="col3"><!-- [et_pb_line_break_holder] --> <a href="https://www.predictem.com/betting-sites/gtbets/"><button class="btn-widget">Review</button></a><!-- [et_pb_line_break_holder] --></div><!-- [et_pb_line_break_holder] --></div><!-- [et_pb_line_break_holder] --><div class="widget-footer"><a href="https://www.predictem.com/best-sportsbooks/bonuses/">See all sportsbook bonuses</a></div><!-- [et_pb_line_break_holder] --> </div></aside>