Pala Casino 400 Betting Preview & Picks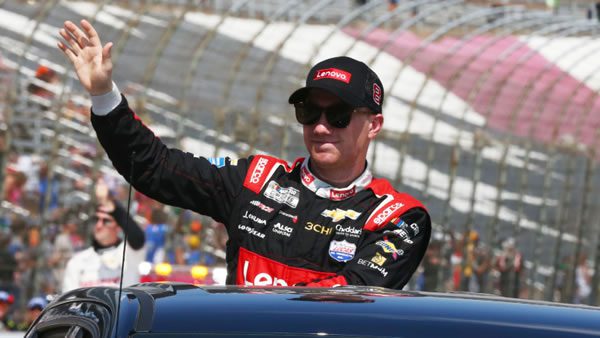 Race:
Pala Casino 400
Date: Sunday, February 26, 2023
Track: Auto Club Speedway
Time: 3:30 pm ET
Channel: FOX
What Did We Learn From Last Weekend?
Seriously, NASCAR? THAT'S how we're starting this season? I don't hate that Ricky Stenhouse Jr. won the 500 whatsoever. If he's going to win, Daytona is probably one of his best shots. That being said, I'm so sick and tired of not racing it out to the finish. Why throw a caution and have the drivers halted in the platings at the exact moment the yellow flashes? If there's no danger to anyone else on the track, which there was not, let them race to the checkered flag. Finishing the 500 under caution is so underrated and just not enjoyable. We sat around and watched the longest Daytona 500 in history just for it to finish in the most uneventful scenario. All of those miles and all we get is NASCAR looking at a picture to determine who was where when the yellow light blinked. Seriously. That's a rule that I really wish they'd reevaluate. Stenhouse must've been happy, though. He didn't have enough fuel to even do a burnout. That meant that there were probably quite a few others in the same situation, so the race ending worked out for those guys on the fuel strategy side of things.
As a whole, it was a pretty good race, although I do miss the days of more aggressive blocking and bump drafting. The cars just aren't configured to allow that anymore. We saw the outside line really taking charge through much of the race, and towards the end, loyalty was dropped as the drivers tried to strategize positions on the restarts to really gain the most track position. Joey Logano, who was victorious in the first Duel race on Thursday night, came up just short of victory on Sunday and fell 2nd to Stenhouse. He was followed by Christopher Bell, Chris Buescher, and Alex Bownan. AJ Allmendinger, Daniel Suarez, Ryan Blaney, Ross Chastain, and Riley Herbst rounded out the top 10. Travis Pastrana came home with a very respectable 11th place. There were 16 total cars that were involved in an accident, and only Ty Dillon fell out due to engine troubles.
Where Are We Headed This Weekend?
This weekend, the drivers are set to go to the west coast in Fontana. Auto Club Speedway is going to be hosting the NASCAR Cup Series teams, lending us another weekend of fast tracks. This asphalt 2-mile D-shaped oval has 14 degrees of banking in the turns, 11 degrees on the frontstretch, and just 3 degrees on the backstretch. Quite frankly, this is precisely what we would term a "cookie cutter" intermediate track. What we saw at Daytona was that tires really played a significant role in lines being able to take off. Guys were railroaded that didn't have fresh tires. The same will be seen at this track due to the speeds we see.
There won't be the same elements of drafting like at a super speedway, but when cars get out front with the clean air, they can really take off here. Pair that with a good tire strategy, and you have an unstoppable leader. That tends to lend itself to some longer green flag stretches. One thing that I've preached for years is that I hate the cautions between stages. I think that we can award stage points and keep the races under green conditions. When we don't do that, we see no benefit to strategy for longer runs. NASCAR has essentially eliminated the need for cars to be setup for long runs because they can't ever have any. They did eliminate those cautions between stages in the road courses this year. That's a tremendous step in the right direction. Now, let's see it happen on the ovals, and we'd be in better shape. Right now, it's still a major game of short run strategy. How many seconds of fuel do you need to get to the next flag? No tires? That'll work. I think the sport as a whole would benefit from the removal of those stage cautions. That remains to be seen if NASCAR will ever jump back on that train. For now, we deal with four mini races in the course of 350-500 miles.
Odds and Value Picks
What we saw at Daytona is not a true testimony to the caliber of some of these teams. Daytona is a crapshoot of a race many times. This past weekend was no different for many of the teams. This weekend will begin the true testament to the abilities of these drivers and the team. In the grand scheme of things, there are a couple of drivers that continue to be solid at this track through the years. Martin Truex Jr. is one of those drivers that seems to know his way around this track. Although 2022 was a rough year, he is starting 2023 off in pretty decent shape. He won the Clash at The Coliseum, took 8th in the 2nd Duel, and finished 15th at Daytona after having a really great day before being involved in an unfortunate wreck. I think that we're going to see a much stronger year out of Truex. He's typically an excellent intermediate track driver and has a recent win at Fontana, so look for him to be upfront. His former teammate, Kyle Busch, is also a guy to keep your eyes on. With his recent move to Childress, Busch might just have a new fire lit. Although he was also involved in a wreck at Daytona, he had a great run going and showed that he had some great equipment under him. With multiple wins, 4 in fact, at this track and also a number of top 5 and 10 finishes, Busch is definitely going to give everyone a run for their money. This is the type of track that he can dominate if he can get out front and stay there. After what we saw at Daytona, I have a lot of faith that this is also going to be a turn-around year for this entire team and organization. Let's take a look at your potential winners heading into Fontana:
Winner: Kyle Busch +1100
Mid-Range Pick: Tyler Reddick +1200
Dark Horse: Brad Keselowski +5000
Bet YOUR Pala Casino 400 predictions for FREE by scoring a 100% real cash bonus on your deposit of $100 to $300 when you enter bonus code PREDICT100 at MyBookie Sportsbook!
Reddick proved last year that he can drive this place like he owns it. After leading a total of 90 laps, though, he suffered a flat tire, and his day was over in terms of contending for the win. That's another tire issue guys will battle here. Tire wear and overall tire condition is going to be something to keep your eyes on. Keselowski will be in the same boat. As someone who really surprised us all at Daytona after suffering a tremendously rough 2022, Keselowski had a relatively successful day just based on his strength throughout the race. Fontana should also be a confidence boost for this entire team. Although his hasn't won here since 2015, he has 6 top 10 finishes in his last seven starts. That's nothing to sneeze at. I think that he's got some renewed confidence heading into the 2023 season, and Fontana will give us a good glimpse of whether or not that will continue for him. Kyle Busch will be the guy that they're chasing, though. That's not to say that others like defending winner Kyle Larson or even Denny Hamlin won't be upfront contending for that win. Busch has something to show us this year, though. I really do think that 2023 is going to bring him back to the forefront of this premier series. Let's see where Busch and everyone else stands after the inaugural race of the 2023 season.
Joey Logano
Chris Buescher
Rick Stenhouse Jr.
Christopher Bell
Alex Bowman
Ross Chastain
Ryan Blaney
Kevin Harvick
AJ Allmendinger
Martin Truex Jr.
Brad Keselowski
Daniel Suarez
Aric Almirola
Austin Cindric
Corey Lajoie
Travis Pastrana
If we learned nothing else after the 500 and looking at these standings, it's that stage points and all the extras a driver can get really do make a difference. Our race winner is sitting 3rd in the standings because all of those little things matter. Also, keep in mind that these points are going to be all over the place for the next several weeks as everyone really settles into the 2023 season. With different tracks on the roster and new teams and new drivers still building relationships, it'll take a minute for everything to settle down and fall into place. Fontana should give us a better idea of everyone's abilities, strengths, and opportunities. Stay tuned for a great weekend of racing as we dive head first into a new NASCAR Cup Series season!
Want more free money to bet with? You can get a 100% real cash bonus on your first deposit of $100 to $500 when you sign up at Everygame Sportsbook and enter bonus code PREDICTEM on their Special Offers page before placing your first bet! EG is the oldest and most trusted bookie on the web! In business since 1983!