South Point 400 Race Analysis & Predictions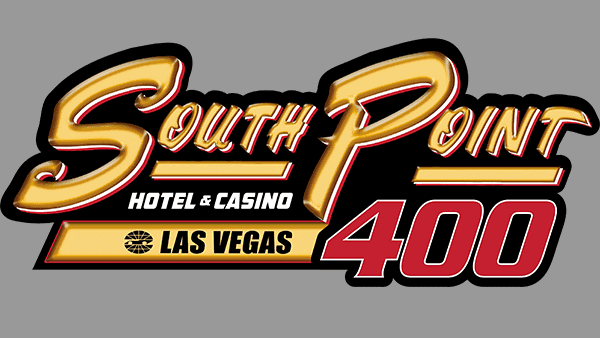 Race:
South Point 400
Date: Sunday, September 26, 2021
Track: Las Vegas Motor Speedway
Time: 7 pm ET
Channel: NBCSN
What Did We Learn from Last Weekend?
I'm not even sure if anyone noticed that Kyle Larson won the race on Saturday night at Bristol after Kevin Harvick finished throwing his temper tantrum. In the closing laps, Harvick and Elliott were racing hard. Harvick has this thing where he is forever coming down on other drivers and making things difficult, oftentimes getting into their quarter panels and getting them just loose enough that they lose momentum and position. Here's the thing, though. Harvick can't seem to handle when someone races him literally exactly the same way. If you sit back and watch the replay of the last few laps, Chase Elliott held his line on the high side for a solid 3 or 4 laps. Did he cut Harvick any slack? Nope. Should he have cut him any slack? Absolutely not. Like AJ Allmendinger said on Friday night after winning the Xfinity race, "That's Bristol, baby!" If you can't bump your way into the win just a little at this place, then you're doing it wrong. After the race, when Harvick supposedly lost the race because Elliott raced Harvick just like Harvick races everyone else, Harvick gave him a hard time all the way down pit road and proceeded to get out of his car with his helmet still on, in true Jeff Gordon fashion. Elliott climbed from his car and didn't back down one bit, actually getting squarely into Harvick's face and letting him know he raced him exactly how he deserved to be raced. Long story short, Harvick showed a lack of maturity, professionalism, and class, almost Kyle Busch-esque, to be quite honest. If Brexton was around, I bet he'd call Harvick "drama" as well.
But anyway, Kyle Larson won, y'all. He took the win ahead of everyone else fussing and having temper tantrums behind him and quietly checked another one off the list. We really shouldn't have much doubt about Larson these days. The kid is literally the best on the track, and I dare you to prove me wrong. He can drive on any surface and race any configuration and win. If he doesn't tail Jimmie Johnson and Richard Petty for seven championships, I'll eat my words. That might be presumptuous, but I really think Larson is just that good. It doesn't hurt that he's got the best of the best backing him at Hendrick. I don't put it past him to take at least another win before the season's out. I call him to be the champion this year too, but that's another blog. As far as Bristol goes, Harvick took second, although you'd never know it by his epic attitude problem. He was followed by William Byron, who got a much-needed third-place finish to allow him to point his way into the next round. Ryan Blaney and Alex Bowman rounded out the top five. That's not too bad of a showing for the Hendrick garage.
Where Are We Headed This Weekend?
The drivers have headed away from the short tracks this weekend to start the next round at Las Vegas Motor Speedway. This place is a 1.5-mile asphalt tri-oval with 12-20 degrees of progressive banking through the turns. This track is a fast track where little braking occurs. There's a lot of momentum heading into and out of the turns. I've driven this track before, and there are multiple lines to run, but the top groove heading into the turns is probably the best. Kyle Larson will likely agree since that's where he always seems to be running. Vegas is a good track for a lot of drivers because it isn't a place that is necessarily too challenging to setup a car. It's a pretty standard intermediate tri-oval with not a lot of idiosyncrasies for anyone to worry about. It is a place that lends itself to leaders driving away from the field, so track position is going to be very important here. The drivers that start out front or can get to the front are going to see the most success. That being said, it's hard to make up position starting from the back, so the drivers that have had some pit road penalties or experienced pre-race penalties are going to need to shape up this weekend.
Odds and Value Picks
The thing about picking a winner here is that if we look ahead, Las Vegas is followed by two restrictor-plate tracks. Knowing that is the case, there are going to be a lot of teams with nothing but a win on their minds. With restrictor-plate tracks being so hard to predict and pin, if a win is possible this weekend, you best believe a driver is going to go for it. There's one driver that we can't stop talking about who just so happens to also have a great record at this place. Kyle Larson, while you're probably tired of hearing the name, is the winner of the spring race at Vegas and also has four top-3 finishes in his last seven starts. That being said, how do you even consider going against those stats? The next closest driver to that type of a record is Martin Truex Jr. While he failed to produce at Bristol, he's looking to get a win to easily move into the round of eight. He's got five top-5 finishes in his last eight races here with two wins. That's nothing to knock. He's going to have his work cut out for him if they can't get his car dialed in, though, and that seems to be a problem for his team recently. Let's take a look at your potential winners heading into Las Vegas:
Winner: Kyle Larson +290
Mid-Range Pick: Aric Almirola +8000
Dark Horse: Chase Briscoe +15000
Bet your South Point 400 predictions for FREE by scoring a 50% real cash bonus at a sportsbook where your credit card WILL work for deposits, where you'll receive a rebate on EVERY bet; win, lose or draw AND have the ability to bet NASCAR races LIVE! —> Bovada Sportsbook
With little experience in the Cup Series, Briscoe is still working on getting around this circuit with the big dogs, but man, has he done a great job so far this year. Looking at his history at this place, his Xfinity career saw him have eight starts. In just those eight starts, he got three top-10s and two wins. This kid has a lot of racing left to do and has a great opportunity for being very competitive this weekend. He will be battling with some of the best at the front of the pack. While Almirola is a B-list driver, I actually expect Briscoe to do better, but Almirola is going to give them a run for their money. With the playoffs no longer on the line, he will likely have nothing to lose and may have a stronger confidence coming into this weekend. While his most recent finishes at Vegas aren't the greatest, a couple of years back, he had many solid top 10 runs. They both have their work cut out for them with Kyle Larson, though. This guy is on fire and will be hard to beat. Let's take a look at how the points are shaping up as the drivers begin the Round of 12 this weekend at Vegas.
NASCAR Standings
Kyle Larson
Martin Truex Jr.
Denny Hamlin
Ryan Blaney
Kyle Busch
Chase Elliott
Alex Bowman
William Byron
Joey Logano
Brad Keselowski
Christopher Bell
Kevin Harvick
As you can see, Harvick is hanging on by a thread. He's got his work cut out for him, and he will undoubtedly be one of the drivers looking to get a win this weekend rather than leaving his fate to one of the restrictor plate tracks coming up. There's only a total of 12 points separating the last four drivers, so there's a lot of chances for big gains or big losses. This weekend will be the most predictable of this round. Stay tuned as the drivers take some risks and gamble their way through Las Vegas Motor Speedway.
Another GREAT Sportsbook Bonus Offer: Deposit anywhere from $100 to $1000 and receive a 100% REAL CASH bonus! If you deposit $1000 they'll give you an additional $1000 which is like a whole month of football bets! Find this sweet offer at BetNow Sportsbook! See our Betnow Sportsbook Review for all the reasons they're worth adding to your betting arsenal!