South Point 400 Race Odds, Analysis & Value Picks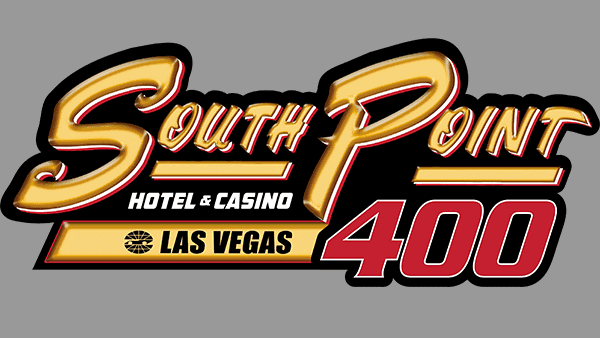 Race: South Point 400
Date: Sunday, October 16, 2022
Track: Las Vegas Motor Speedway
Time: 2:30pm ET
Channel: NBC
What Did We Learn From Last Weekend?
What did we learn from the Charlotte Roval?
Well, it seems to me that we are learning about NASCAR micromanaging everything about the races once again. The latest in the news is Cole Custer supposedly performing "actions" to help advance his teammate, Chase Briscoe, advance to the round of eight. Do you know what I think about all of that? Who cares? NASCAR needs to worry about making sure they figure out a better car for next year instead of nit-picking how people are driving on the track to help a teammate. That has happened since the beginning of NASCAR. In recent history, remember Clint Bowyer and his itchy arm? Oh, wait. An even newer example is Erik Jones being ordered not to pass his teammate, Denny Hamlin, just a few years ago. The list goes on and on. If NASCAR is going to penalize stuff like this, they're going to need to make a dedicated team of judges for every.single.race. Otherwise, there will be no justice to anything based on this ridiculous precedent they're setting. Did anyone notice how Kurt Busch just conveniently sat out for the remainder of this season? If you don't think that was to give an advantage to another driver, you have your head in the sand. There are so many instances where these big-money drivers and teams make moves for the organization. If you're going to call one out, you have to call them all out. Good luck with that. There will be no more teams if that's the case.
Moving forward, it was a stroke of good fortune for Christopher Bell, who managed to take the win after getting fresh tires during a strategic pit stop on lap 105. Those tires are just what he needed in a battle with Kevin Harvick, allowing him to pull away and win the road course. This was essentially his only means to the next segment, and boy, did he do it! With his win, reigning Cup Series champion Kyle Larson was eliminated from the next round. For Larson, you can imagine the disappointment in not making it to the final round to defend his title, but this follows a series of unfortunate finishes for the driver for a better part of the season. Larson broke a right rear toe link, causing him to go a number of laps down after heading to pit road on lap 98. There were quite a few drivers that suffered similar fates with pretty weird equipment failures. For Daniel Suarez and his TrackHouse racing team, the disappointment was real as he lost turn assist in his car. He drove a good portion of the race in agony, which was very evident after the race. He said his arms, shoulders, and hands were destroyed. That is completely understandable after giving it everything he had trying to stay above the cut line. He had a good first and second stage, but that catastrophic failure was all it took to knock him out of contention. His teammate Ross Chastain made it to the next round by the skin of his teeth, but he will move TrackHouse into championship contention in the round of 8. Despite a 37th-place finish, he had just enough points to make it to the next round. Kevin Harvick came in 2nd to Bell, although he's not worried about much as this season closes. Kyle Busch, AJ Allmendinger, and Justin Haley rounded out the top 5 spots.
Where Are We Headed This Weekend?
As the drivers move forward, the round of 8 will open at the gambling capital of the country. Las Vegas Motor Speedway is hosting the South Point 400. This track is a pretty cool intermediate track that gives us quite a bit of speed and is a favorite of many of the drivers currently eliminated from the playoffs. The 12-20 degrees of progressive banking through the turns at this 1.5-mile asphalt tri-oval really lets the drivers carry momentum through the entire track without braking. Having driven this track myself, I can attest to the fact that brakes are pretty optional here. With the way that equipment failures seem to be going, that might be a pretty good thing for many of these teams. That said, intermediate tracks like this one lend themselves to track position, track position, and more track position being significant. The driver that can get out front will stay out front unless someone with a fresh set of tires can outrun someone on a late-race restart. That will be unlikely with the way that these races have been going with these new cars.
Odds and Value Picks
When it comes to picking a potential winner this weekend, I think that we are likely to see someone outside of the playoff grid in victory lane. The drivers and teams have raced here earlier this year already, with Alex Bowman taking the checkered flag. That team hasn't been the strongest since that victory back in March and has fallen out of championship contention already. I'd be willing to bet that his teammates Kyle Larson and William Byron will have a little better luck on Sunday. That's not to say that Bowman won't have a good race. Who knows? Maybe this will be a chance for redemption for what's turned out to be a less than fruitful season. Let's take a look at your potential winners heading into Vegas this weekend with odds from MyBookie: (They'll give you a 100% real cash bonus up to $300 if you use bonus code PREDICT100)
Favorite: Kyle Larson +250
Mid-Range Pick: Alex Bowman +500
Dark Horse: Ricky Stenhouse Jr. +5000
Stenhouse has a decent record here. With a couple of top-10 finishes, this is one of his better tracks. He has a tendency to show up sometimes at these intermediate configurations. He might just surprise us on Sunday. Who knows? Alex Bowman can't be left out. Although he's fallen out of championship contention, he is the winner of our Spring race here and has an average finish of around 12th with a total of three top-10 finishes in seven total races. Look for him to be battling for another great finish. He will have to knock out his teammates, though, which may or may not be hard to do, depending on how the teams are interpreting the penalty to Custer and his team. If necessary, I'd imagine they'd tell Bowman to stand down if his position would in any way jeopardize Byron from moving forward. The likelihood of that happening is slim to none right now, but crazier things have occurred. I think Larson will be the one to watch anyway. He's got nothing to lose anymore, and with the pressure of a championship no longer on his shoulders, he might just have a fire lit under him to get any and all wins for the remainder of the season. With a mix of playoff drivers and non-playoff drivers taking the wins so far in this chase, it'll be interesting to see how this round opens. Let's take a look at those top 8 drivers that are still battling for the championship as this season winds down.
Chase Elliott
Joey Logano
Ross Chastain
Christopher Bell
Ryan Blaney
William Byron
Denny Hamlin
Chase Briscoe
As you can see, Briscoe is hanging in there. He is 9 points below the cutoff line right now and is really going to have to do some work to make the next group of cuts. Denny Hamlin is also sitting under that cutoff line, along with Ryan Blaney and William Byron. As it sits, this is really Chase Elliott's championship to lose. He's had a somewhat fairytale season, but he's earned it. Say what you want, but the kid can drive. Joey Logano, Ross Chastain, and Christopher Bell will have to tread carefully to maintain their positions. Elliott is sitting 31 points above the cutoff, with second-place Logano 20 points behind him at just 11 points above the line. Let's see how things shake up here after this weekend's race. Stay tuned for a great afternoon of racing as the round of 8 gets started at Las Vegas Motor Speedway! Bet your Southpoint 400 predictions for FREE by scoring a 100% real cash bonus up to $500 when you use bonus code PREDICTEM at Betnow Sportsbook!