[et_pb_dcsbcm_divi_breadcrumbs_module hide_homebreadcrumb="off" homebreadcrumbtext="Home" separator="sep-raquo" hide_currentbreadcrumb="off" homebreadcrumborientation="left" _builder_version="3.2.1″ fontsbreadcrumbs_font="Lato||||||||" fontsbreadcrumbs_text_color="#000000″ fontsbreadcrumbs_font_size="15px" fontsbreadcrumbs_line_height="16px" fontsseperator_font="||||||||" fontsbreadcrumblinks_font="||||||||" fontsbreadcrumblinks_text_color="#2567cf" custom_margin="25px|||" custom_margin_phone="30px|||" custom_margin_last_edited="off|desktop" custom_css_main_element="font-family: Helvetica Regular;" global_module="3641″ saved_tabs="all"][/et_pb_dcsbcm_divi_breadcrumbs_module]
Toyota/Save Mart 350 Picks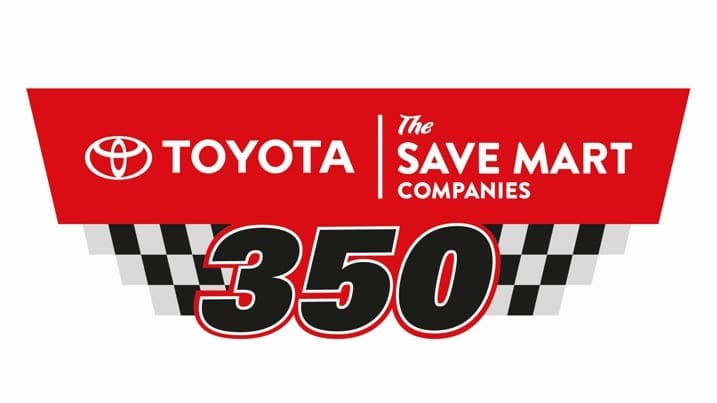 Race: Toyota/SaveMart 350
Date: Sunday June 25, 2017
Track: Sonoma Raceway
Time: 3 pm ET
TV: FS1
by Virginia Vroom, NASCAR Handicapper, Predictem.com
Bet your driver versus driver picks at MyBookie and get rewarded with a huge 100% deposit bonus!
As predicted (again!), Kyle Larson took the checkers to win at Michigan on Sunday! This is Larson's second win this season, proving his worth as he learned from his restart slump at Dover. He really stepped up his restart game and absolutely nailed them in the closing laps after passing Kyle Busch. If you can beat Busch off a restart, you're doing it right! Busch is the king of blocking and really overcoming the odds on a restart. And, as we all know, Busch is certainly out for a win after some pretty epic interview fails and second place finishes. That being said, Larson clearly outdrove the field to take the third win of his career.
Ryan Blaney, of all people, stepped up and pushed Larson to the front. The crazy part is that the bottom lane really caused a lot of other drivers to struggle. Typically, Larson also likes riding the walls and the high side, but he managed to make the bottom groove work for him against all odds. The multiple grooves at Michigan really make this a great track. There are a lot of different options for drivers to setup their cars for a successful race. Even still with all those choices, many drivers had trouble sticking to the groove that they wanted. The top five ended a little differently than most probably thought. The late race restarts really hurt some of these guys. It eliminated Kyle Busch's chance at the win, as he faded back to 7th after getting passed by Larson. Chase Elliott, Joey Logano, Denny Hamlin, and Jamie McMurray rounded out the top five spots. It was definitely a weird end to the race, leaving many fans and drivers alike pondering the validity of these debris cautions that NASCAR seems to strategically like to throw.
This weekend, NASCAR may not need to throw any cautions as the drivers head to one of the two road courses on the schedule. They are headed to Sonoma for a wild weekend of racing. Between both fans and drivers, there's either a love or hate for road courses. There is no in between. To me, road courses show the true wheeling skill of the drivers. To many others, road courses are not what stock car racing is about. I don't really care, though. I think that there's a lot to be said for a driver who can master a road course along with the regular ovals we see all season long. There's a lot of skill from both the crew and driver required here. The drivers have to understand the intricacies of the road course and how to protect their equipment while maneuvering through pretty uncharted territory for a lot of them. That being said, the configuration for the NASCAR course here is pretty cool. It's a 1.99 mile asphalt track with 10 turns. Yep. That's right. The drivers have to turn left and right here. Pretty gnarly, I know. The most exciting part of the track comes towards the end of the run with the esses in turns 8 and 9 leading to the hairpin turn at 10, causing a lot of issues for some of the drivers.
When it comes to picking a winner here, you have to pick the guys who have the experience, strategy abilities, and pit road choice. This means track position doesn't mean a whole lot. There's a ton of fuel strategy play that goes on here as well as the potential for short pitting. This creates an element of strategy for the drivers to run their own race instead of banking on what the other teams are doing. The great thing about road courses is that we often see tons of different pit strategies going on. Another element of necessity at a road course is confidence and just a hint of aggressiveness. When you put those two together, you've got to pick none other than Kyle Busch for the win this weekend. He's still looking for his first win of the season and has come oh so close but hasn't cashed in. With his ability to block better than most anyone else on the track along with his two wins here, look for Busch to get that checkered flag. He will undoubtedly have some major competition, but he is going to be the one to beat for sure.
My Pick to Win: Kyle Busch
Middle of the Road Pick: Clint Bowyer
Dark Horse Prediction: AJ Allmendinger
The 'dinger is awesome on a road course. He's got the skill to be that one guy who can throw the whole field off. Look for him to really get his nose out front this weekend. Clint Bowyer is also another solid pick. Although his last win here was in 2012, he's driving the #14 that went to victory lane here last year. That's something to count on. His record is pretty impressive as well, with a total of 8 top 10s in the last 10 races at Sonoma. Road courses are always a great challenge for the drivers. They tend to throw a wrench in the points somewhere along the way as well. Let's see how everyone is stacking up in the points after Michigan:
Get your wagers down on Virginia's picks or take advantage of some juicy matchup odds at Bovada!
Here are your current top 16 after last week's race:
1. Kyle Larson
2. Martin Truex Jr.
3. Kyle Busch
4. Kevin Harvick
5. Chase Elliott
6. Brad Keselowski
7. Jamie McMurray
8. Jimmie Johnson
9. Denny Hamlin
10. Joey Logano
11. Matt Kenseth
12. Clint Bowyer
13. Ryan Blaney
14. Kurt Busch
15. Ricky Stenhouse Jr.
16. Erik Jones
Erik Jones is back in the top 16 after a few rocky finishes. It's still so great to see these young drivers actively competing with the veterans and really proving their skills on the track. Those skills are going to be put to the ultimate test this weekend on the first road course of the season. Kyle Busch should hold his own, but he's bound to have some stiff competition from teammate Denny Hamlin, the Penske drivers, and a few other kids out there who have no fear. Stay tuned for an awesome weekend of road course racing at Sonoma Raceway!