Charlotte Hornets vs. Cleveland Cavaliers Pick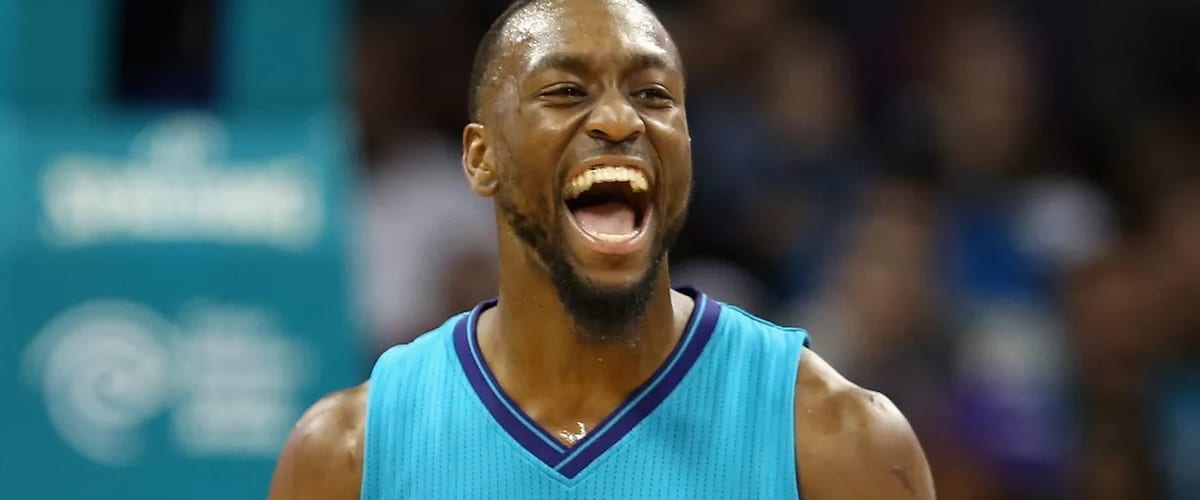 Charlotte Hornets (7-6, 9-4 ATS) vs. Cleveland Cavaliers (1-11, 6-6 ATS)
When: Tuesday, November 13, 2018 – 7:00 pm ET
Where: Quicken Loans Arena – Cleveland, OH
TV: NBATV
By: Kyle Cash, NBA Basketball Handicapper, Predictem.com
Point Spread: CHA -6.5/CLE +6.5 (5dimes has -105)
Total: 219
Last Night in the NBA
Aside from Markelle Fultz trending for all of the wrong reasons, it was a fairly quiet night in the Association. Anthony Davis and Joel Embiid padded their stats and their MVP cases, the Wizards finally got their collective shit together, and Caris LeVert suffered a gruesome Gordon Hayward-esque ankle injury. RIP to the 2018-19 Future MIP. Get well soon, Caris.
Now for the good stuff! The Cleveland Cavaliers are hosting the Charlotte Horbobnetcats in a Tuesday night match-up that is going to be viewed by dozens of people. Maybe even triple digits. Charlotte currently hovers around a 6.5-point favorite with a total of 219 points against the lowly Cavs in The House that LeBron Left (Twice). Let's do it to it, Lars.
Buzz City
Despite sitting at 7-6 and tied for 5th place in the East, the Charlotte Hornets actually have the third highest point differential in the conference and the fifth highest in the entire league. Point differential is not a huge indicator of success, but it's comforting to know that they have separated themselves from their opponent in an impactful way. Kemba has been on a tear to start the season, and now that they have a coach who actually feels comfortable exploring lineup construction and playing inexperienced young athletes, the Hornets are a sneaky contender to make some unexpected noise come playoff time.
College Basketball Pick: Georgia Tech vs Tennessee
For tonight's game, there's really only one name that matters: the aforementioned Kemba Walker. He had his lowest Game Score performance of the season against Cleveland the first time around, but it had more to do with them laying the smackdown in a 32-point victory than Kemba's inefficiency. In Collin Sexton, Kemba undoubtedly sees a little bit of himself reflected back; a tenacious athlete with a desire for greatness, but a steep learning curve ahead. And just like his peers did to him, Kemba is going to take the young Sexton to school.
In case narratives aren't your thing, here's a few nuggets for you: Charlotte and Cleveland have played nearly identical schedules in terms of strength, and yet Charlotte is 4th in Offensive Rating and 11th in Defensive Rating while Cleveland ranks 26th and 28th. Charlotte is nowhere near power-house status, but on paper, they dominate Cleveland across the board. They also dominated them nine days ago by 32 points. People don't forget.
Cleveland Rocks!
Not! The hapless Cavaliers are a wreck. They are an amorphous blob of mediocre veterans and underperforming up-and-comers, and something tells me that Larry Drew won't exactly be the catalyst to a playoff run. LeBron abandoned this team like a baby on the stoop of a fire house, and it's officially the Island of Misfit Players. Sheesh.
Just to add insult to injury, Cleveland hasn't even played many tough games yet: only 5 of their 12 games have been versus teams that are currently above 0.500. The Cavaliers have the 8th toughest remaining schedule in the NBA, and we might be staring at an all-time bad team. Kevin Love is still sidelined, and when he comes back, the name on the back of his jersey might as well say, "For Sale." I don't want to lose an opportunity to bet against a historically bad team, so forgive me if I keep the positive outlook to a minimum. It's a miracle that this team is 6-6 ATS; I legitimately think that's a typo. Major regression incoming: hop on board while you can.
Just to satiate my desire to play Devil's advocate, Cleveland has guys that can score across the board. Rodney Hood and Jordan Clarkson can become unconscious at any point, Cedi Osman played like mini-LeBron for two solid weeks, and no one is better at infidelity – er, I mean, wreaking havoc on the boards – than Tristan Thompson. Charlotte is an improved team, but I'm not going to sit here and tell you that they are the '92 Dream Team or anything – they're just owned by the guy who dominated that team. Last I checked, he wasn't lacing up tonight, so I'll refer you to KG for my thoughts on the Cavaliers' chances in this one.
Four Factors of Winning
Since we're all about finding the edge here at Predictem.com, let's take the time each day to dive into the stats that lead to winning basketball games. According to a theory posited by Dean Oliver, a win in basketball can be narrowed down to four factors: shooting, turnovers, rebounding and free throws. For a further explanation of this theory, check this out.
Each day, I will take a look at the areas that each team excels at or is susceptible to, and we will see if we can find a specific reason why Team A will beat Team B.
For today, it's pretty simple: no team in the NBA is worse at preventing opponents from making shots than the Cleveland Cavaliers. Charlotte is formidably ranked 8th in the league in effective field-goal percentage, and the Hornets won't have a problem piling on the points in this one. The one way that the Cavaliers can keep it close? Using their 4th ranked Offensive Rebounding Rate to create extra possessions for scoring opportunities. Unfortunately, Tristan Thompson will be dishing out second chances to the 30th most efficient shooting team in the league. Nonetheless, Cleveland's porous defense combined with Charlotte's sizzling shooting indicates another high-scoring blow-out is on the horizon (*cough* Charlotte/Over parlay *cough*)
NBA Pick
It's only November 13th, but I think I've already seen everything Cleveland has to offer. Until Collin Sexton learns how to play professional basketball and/or his teammates start to like him, the Cavaliers are going to hemorrhage points and fail to convert their own opportunities. They changed their coach from a cardboard cut-out to an after-school nanny, but I'm wholly unimpressed with the organization from top-to-bottom. Everything about this team screams "dumpster fire," and it's going to get worse before it gets better. Do me a favor and load up on all things Charlotte: 1st half overs, spread, money-line, player props (unless you're scared of minutes getting cut short), daily fantasy. Load up on all of it. Buzz City by a billion.
Final Score Prediction: Charlotte Hornets 124 – Cleveland Cavaliers 98