LA Clippers vs. GS Warriors Pick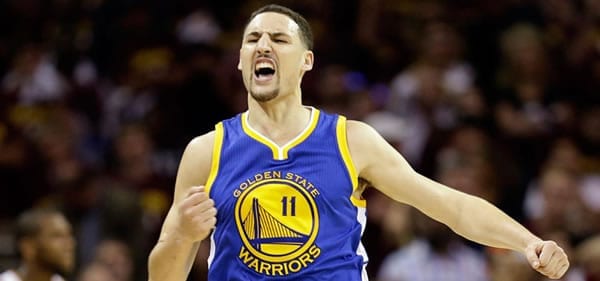 LA Clippers (48-34, 45-36-1 ATS regular season) vs. Golden State Warriors (57-25, 35-46-1 ATS regular season)
When:
Saturday, April 13th, 2019 – 8:15 pm ET
Where
: Oracle Arena – Oakland, CA
TV
: ABC
By
: Kyle Cash, NBA Basketball Handicapper, Predictem.com
Point Spread: LAC +12.5/GSW -12.5
Total: 232
Situations: NBA Western Conference Playoffs – Round 1, Game 1
After 176 days, 1312 games, and more than 63,000 minutes played, we've finally reached our destination. The NBA playoffs are the cherry on top of the best sports week of the calendar year, and I am ready to get this show on the road.
As soon as the Orlando Magic finish off the Toronto Raptors (not holding my breath) and Joel Embiid's Undertaker-esque resurrection spurs the Sixers on to a blowout victory (fingers crossed), we'll be able to settle in for the night and watch as the David-ian Clippers try to take down the Goliath Warriors. With Golden State operating at full capacity, the sportsbooks have set them as a massive 12.5-point favorite over the fledgling Clippers with the total set to a solid 232 points. The playoffs don't truly begin until Draymond and Pat Bev get into a fight, right?
Feel-Good Clippers
I have to tip my hat to the Los Angeles Clippers and Coach of the Year candidate Doc Rivers. I was fully ready to let the hate flow through me and will Patrick Beverley to the revenge narrative of his lifetime in a first-round match-up against James Harden and the Houston Rockets. But then Harden saw the threat looming and threw a game to OKC while simultaneously costing us money, and San Antonio refused to die. Alas, the most unexpectedly fun team in the NBA ended up staring down the barrel of a cannon, and now their fate is all but sealed. Damn you, James Harden. Damn you to hell.
The Clippers odds of victory may be slim, but they have been one of the better teams ATS this season. Golden State's point-differential was at a four-year low, and their propensity of blowing teams off of the floor has diminished as their apathy towards the regular season has grown.
LA's best chance at staying within striking distance is to take Golden State by surprise. The Clippers have a bench duo of Harrell and Lou Will that rival any in the league, and their league-leading free throw rate may be able to a) get them some easy points and b) take some of the Warriors off of the floor with foul trouble. Unfortunately, LA's early season success against GSW came before Boogie Cousins made his triumphant return, so don't be surprised if the Clippers find themselves on the wrong end of a beatdown.
Three-peat Awaits
The reality is that we don't know which Golden State team is going to show up for their first round match-up against a severely inferior opponent. In years past, they have shown the ability to flip the switch, and with the exception of a minor hiccup in Houston last spring, the Durant-era Warriors have dominated the post-season. If they can gather up their sea legs for one final push before KD flees to the Knicks (allegedly), they have the talent to make the next ten weeks of my basketball life extremely boring.
It can't be overstated how tough it is to win three consecutive championships in the NBA; it's only been done five times in the history of the NBA for a reason. A Warriors victory would be the first time that a team has won 4 out of 5 in 50+ years, and their path to the crown starts on Saturday night. But can they cover such a large spread?
History would tell us that it's more likely than not. Golden State found themselves in a similar situation last season as they squared off versus a happy-to-be-there San Antonio team in the first round. The Warriors soundly handled them in five games, with 3 of the 4 victories coming by 13+ points. As mentioned above, the Warriors dismantled the Clippers in their two 2019 meetings, and they are locked in for the playoffs and ready to go. GSW was 30-11 at home this season for a reason; they're fans are still nuts about them even after all this success. A 12.5-point spread is a big number – but for the best team of talent ever assembled, is it really?
Best Bet
I cannot in good faith advice you to bet against a team whose starting five consists entirely of Hall of Fame-level talent. Imagine reading in your local newspaper in the 1960s that some local schmuck thought that the St. Louis Hawks had a chance against Wilt, Elgin, and Jerry West. If you want someone to tell you to bet on the Los Angeles Clippers, look in the mirror and do it yourself. I will, however, caution you about putting all of your eggs in the Golden State basket. Talented as they are, the motivations come and go, and this team is one Draymond-KD-Boogie stink eye away from utter implosion. With the infrastructure that they have and the team success that they have enjoyed, I am sure that Steph and the boys can put the hurtin' on their little brother Clippers on a moment's notice. I'm torn both ways due to the immense spread, but my head and heart are both telling me that Golden State is going to use their Saturday night ABC platform to put the league on notice. They're coming for the chip – everybody watch out.
Final Score Prediction: Golden State 122 – LA Clippers 102
50% Cash up to $250

Who else wants $60 of FREE member picks & predictions?