Houston Rockets vs. Los Angeles Clippers Pick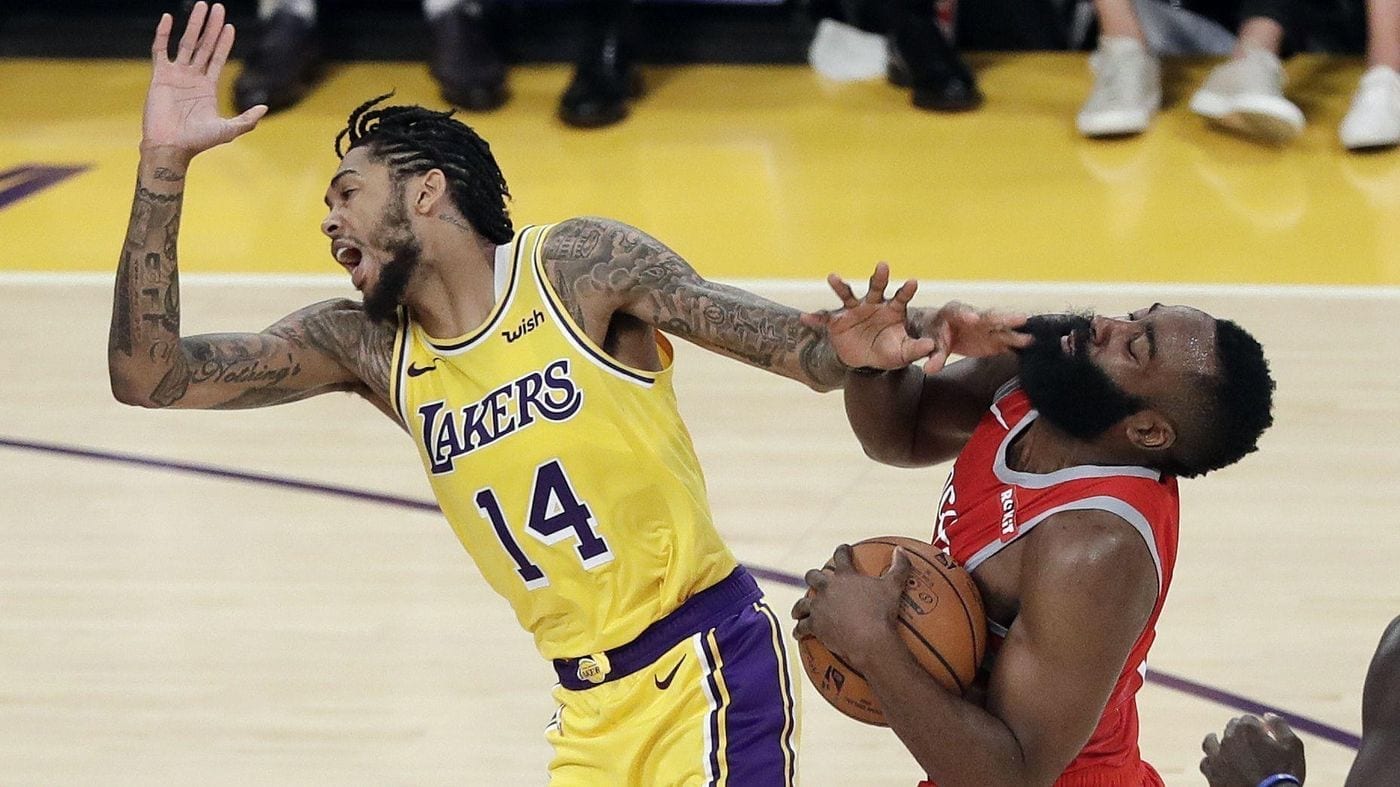 Houston Rockets (1-1, 1-1 ATS) vs. Los Angeles Clippers (1-1, 1-1 ATS)
When: Sunday, October 21st, 2018 – 9:00 pm ET
Where: Staples Center – Los Angeles, CA
TV: NBATV
By: Kyle Cash, NBA Basketball Handicapper, Predictem.com
Point Spread: LAC -1/HOU +1
Total: 225
Last Night in the NBA
What a start to the NBA season! In less than 5 days, the NBA has already gifted us with big scoring performances, high-paced action, and now our first real NBA scrap in years. Luckily for us, we can now go cash our winning Rondo ticket for the prop "Who will spit in someone's face first this season?" While a heated rivalry is never a bad thing for storylines, I would rather the Houston Rockets stick to their usual antics of storming the opponent's locker room via secret tunnel post-game than disrupting the flow of the actual game. If not for the scrap, the Lakers might have been able to steal that game, and my "LeBron Upsets Harden" prediction could have come to fruition.
NBA Betting Chat - at the Predictem Forum!
We are still waiting to hear from the league about possible suspensions for last night's altercation, but I think it is safe to assume that Houston will be without Chris Paul for tonight's affair. I am sure the line will change to reflect that, but for now, the Clippers open as a slight favorite back in the Staples Center with the total set at 225. Here we go.
Malice in the King's Palace
Don't let the Rajon Rondo two-piece distract you from the fact that Houston was teetering on the edge of losing that game to a completely dysfunctional Lakers team. James Harden was back to his old free-throw drawing MVP ways to the tune of 36 points on 19 field goal attempts, but Houston only played 9 guys in their rotation, and they receive very little offense outside of Harden and Chris Paul. With CP3 likely on the bench this evening, Harden is going to have to take on even more scoring and playmaking responsibility if Houston hopes to take home the Double LA Feature.
While we only have a two game sample size, the Clippers are quietly the third ranked defense in the NBA in terms of defensive rating. Patrick Beverley has the #RevengeGame narrative headed his way, and without Chris Paul, the Clippers are free to sick Beverley on Houston and cause as much chaos as he can to get the ball out of Harden's hands, and if that happens, Houston can kiss this game good-bye. Unless Team USA Carmelo or Hoodie Melo suits up for the Rockets on Sunday night, the Clippers have a very good chance to steal this game.
Lob City is Dead
The Los Angeles Clippers no longer carry the moniker of "Lob City," but they might have stumbled into a better basketball team with the loss of their three stars of old. Tobias Harris is having a breakout season as the go-to guy on a team of role players and young guns, and Doc Rivers always has the nuclear option (Boban!) to unleash if ever he feels the need. While I have speculated in the past that a team like the Celtics has so many good players that it might cause friction in terms of usage, the Clippers do not have that problem. If anything, their depth gives them more matchup fluidity, and they should have the defensive personnel to ruin Harden's night.
Despite my praise of the Clipper's third-ranked defense, the main contributor to their defensive effectiveness is that they are playing at the league's third-slowest pace. This is an age-old trick that coaches play when they are weighed down with young guys or non-athletes; the less possessions you allow, the less points you can give up. However, the Clippers do have a legitimately fearsome defensive backcourt in Patrick Beverley and Avery Bradley, and their chances of winning tonight's matchup hinge on their effectiveness in shutting down the reigning MVP. Do not expect a track meet in tonight's game.
Quick Match-Up Notes
· This is the first career match-up between James Harden and Patrick Beverley (woah!)
· Last year, Houston was 7-7 ATS on the second night of a back-to-back
· Harden's usage rate without Chris Paul last season was a blistering 41.1%
Best Bet
My NBA fandom runs deep, and it has led me to uncover a lot of the inner-workings of the NBA athlete's psyche. While the young players coming into the league seem more mature and professional than they have in past generations, there are still rules that apply to the mentality of these guys. We always see videos of guys working on their basketball craft over the summer, but unless you're dating a Kardashian, your private life stays exactly that. Unfortunately, James Harden DID date a Kardashian, and thus we are aware of his affinity for – shall we say – the finer things in life. Like clubs. And champagne. And Los Angeles. All of these factors are combining into the perfect storm of a Los Angeles Clippers upset, and the last thing you want to do is to lay your hard-earned capital on James Harden with a case of the Sunday Scaries. Take the Clippers and thank me later.
Final Score Prediction Los Angeles Clippers 106 – Houston Rockets 98