Memphis Grizzlies vs. Golden State Warriors Pick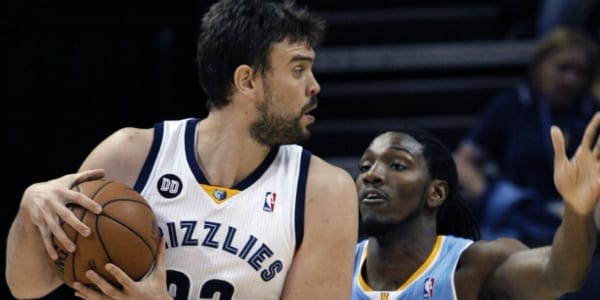 Memphis Grizzlies (16-13, 16-13 ATS) vs. Golden State Warriors (20-10, 13-17)
When: Monday, December 17th, 2018 – 10:30 pm ET
Where: ORACLE Arena – Oakland, CA
TV: NBATV
By: Kyle Cash, NBA Basketball Handicapper, Predictem.com
Point Spread: MEM +11.5/GSW -11.5
Total: 210.5
NBA Advent
To celebrate the holiday season, let's countdown with a fun NBA fact or statistic related to the number of days left until Christmas:
9 – Before we get to tonight's game, I think it would be a nice gesture to shout-out one of the teams for their past NBA record – arguable the most impressive one in history. The 2015-16 Golden State Warriors lost only 9 games in the regular season en route to a devastating Game 7 loss at the hands of Kyrie Irving and LeBron James. Ironically, "9" would ultimately be the number of losses that the Warriors would suffer that year in the playoffs, and one of the most incredible seasons in NBA history ended in utter defeat. I love this sport.
Last Night in the NBA
After Keith filled in with back-to-back victories this weekend, the pressure is on for me to pick up where he left off. While we were away, Lonzo and LeBron went stride for stride with matching triple-doubles before promptly getting their pants pulled down by an extremely feisty John Wall, the Nets scored their most points in a game in regulation since the Reagan Administration, and Ben Simmons restored the status quo with a bounce back 20-point triple-double as the top of the East condensed just a little bit more.
After a busy weekend of hoops and football, we welcome a nice 8-game slate for the pre-Christmas week. Our featured match-up for tonight takes place in Oakland, California, as the Grit 'N' Grind Grizz make their way back to ORACLE Arena to take on Stephen Curry and the reigning NBA champs. With Golden State back to nearly full strength, the home team currently sits as an 11.5-point favorite versus the plummeting Grizzlies, and a total set to a stingy 210.5 points. Let's keep the good times rolling.
Goonies Never Say Die
And neither do the Memphis Grizzlies. Despite their two best players near the end of their primes, a hodgepodge of under-performing cast-offs from other teams and a grab-bag of second-round talent making up the majority of their roster, the Grizz have managed to not only survive but thrive as a dark horse Western Conference contender. The injury Gods haven't exactly smiled upon them as of late, and if Conley and Gasol continue to suffer through scrapes and bruises, they might find themselves down the playoff rung sooner rather than later.
Monday Night Football Pick: Saints still favored by 6.5!
In order to take out the Dubs, Memphis needs to do what they do best: make the game as ugly as possible. With the 6th-ranked defense and the 30th-ranked pace, Memphis thrives in low-scoring, playoff-like atmospheres. In their first meeting this season, the Grizzlies superstars failed to play as such as Conley and Gasol combined for only 17 points in a 117-101 loss. With Jaren Jackson Jr. stepping into a larger role and Grizzlies' role players playing to their strengths, Memphis might be able to keep this game closer than oddsmakers have expected.
Warriors Came Out To Play
Now that the Warriors have recharged their roster back up to 100%, it might be time for the rest of the league to switch their phones into Airplane Mode. Golden State might have been in a malaise over the last month, but the unanimous MVP is back with a vengeance, and Golden State is on a warpath. We're trampling towards a Christmas Day showdown versus LeBron and the Lakers, and now is this is the training montage part of the movie; you should expect nothing less than one-handed push-ups, drinking egg yolks and running up the steps of the Philadelphia art museum for Golden State from now until the end of the calendar year.
In order to get their victory tour started, Golden State is going to have to dispatch Marc Gasol and his grizzly Grizzlies. Memphis is the antithesis to Golden State in almost every way – they operate through their center in the low- or mid-post, they play slower than every other team in the league, and they feel more comfortable with scores in the 80s than in the 110s. There's two schools of thought for a projection here: 1) Golden State's offense will be too powerful for Memphis to keep up, or 2) the Grizzlies can bring the Warriors down to their speed and make this game sloppy. In the NBA, home team typically dictates pace, and more pace = more points = a bigger spread. Despite their sub-par history (Steph is 10-14 lifetime versus Mike Conley), these two teams are on different tracks heading in opposite directions, and with Golden State's full team back in the fold, it's hard to see a path for Memphis keep it very competitive.
NBA Pick
Unfortunately for the Grizzlies (and the rest of the league), Golden State is back to full strength, and it's time for them to reassert themselves atop of the food chain. In games in which all 4 of GSW's All-Stars have played, the Warriors are 12-2, and seven of those wins were by double digits. Memphis has long been a thorn in the side of the Warriors, but Steph and Durant are both playing like MVP-candidates, and it's hard to see a struggling Memphis team waltz into Oracle and make any noise. As long as Steph continues his offensive wizardry and Draymond is able to operate near full capacity, we might be in for a vintage Warriors smackdown on Monday night. Feel free to lay the points – and then pray to the injury Gods that Steph Curry doesn't get hurt again.
Final Score Prediction: Golden State 119 – Memphis 98