NBA Pick: Miami Heat vs. LA Lakers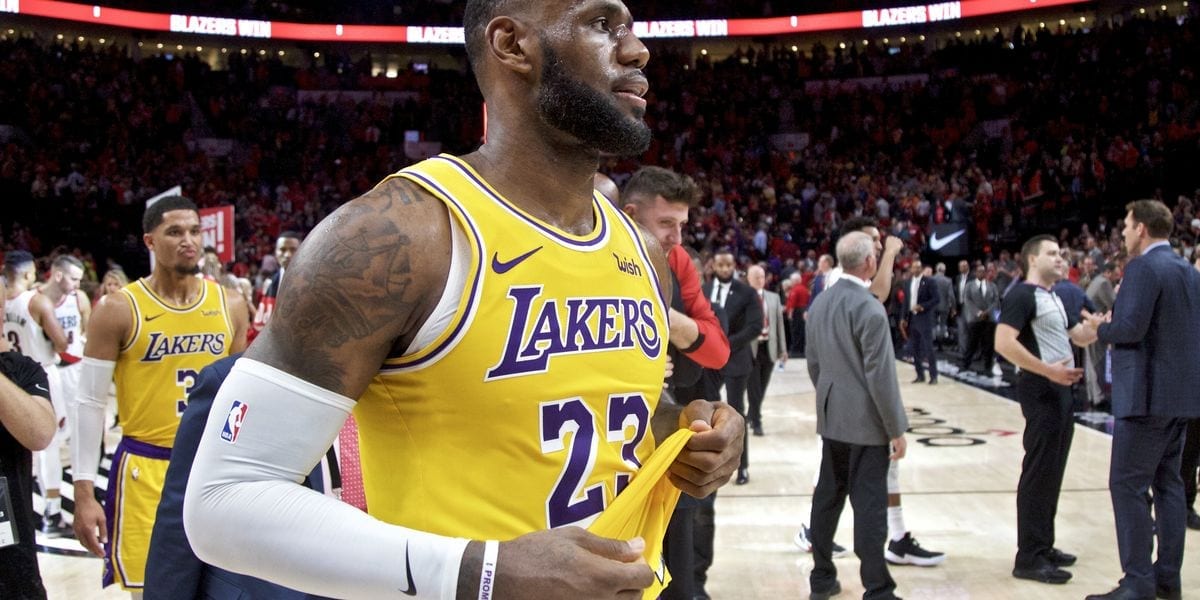 Miami Heat (11-14, 12-13 ATS) vs. LA Lakers (16-10, 12-14 ATS)
When: Monday, December 10th, 2018 – 10:30 pm ET
Where: STAPLES Center – Los Angeles, CA
TV: NBATV
By: Kyle Cash, NBA Basketball Handicapper, Predictem.com
Point Spread: MIA +3/LAL -3 (Intertops)
Total: 218
NBA Advent
To celebrate the holiday season, let's countdown with a fun NBA fact or statistic related to the number of days left until Christmas:
16 – It's not the sexiest statistic in the world, but it's worth noting that in our current playoff format, 16 is the Lucky Number of teams that make the big dance every year – more than 50% of the 30 teams. With the league employing more quality players than ever, we're headed for two expansion teams in the upcoming years, rounding out the number to an even 32 franchises. As the number of teams expands, hopefully the NBA adopts a playoff system centered on the 16 best teams in the NBA, rather than the best 8 from each conference. No more Detroit Pistons or Charlotte Hornets in the playoffs – we want Luka in, and we want it now.
Last Night in the NBA
The Bucks-Raptors showdown is the prime example of why relying on trends leads you down the wrong path more often than not, and the Eagles-Cowboys game is the prime example of why people drink. Between the Eagles losing, my fantasy team losing, my NFL picks (Seahawks vs Vikings) going downhill and my NBA pick getting ruined by Kyle Lowry's 0-point performance, it was a day to forget in the Cash household.
Let's do what we do best: pick up the pieces of our devastating loss and soldier on. A full Monday night NBA slate culminates in a Heat-Lakers showdown in the STAPLES Center that I cannot wait to break down. The King's mistress is currently a 6-point favorite over his former lover with the total set to a moderate 218 points. Up, up and away!
Miami's Vice
There are three different types of bad teams in the NBA. First, we have The Tankers: the teams that are purposefully rostering below-average talent in order to maximize their chances at obtaining above-average talent, i.e. the Nets and the Hawks. No harm, no foul there (thank you, Sam Hinkie). Next, we have the The Up-And-Comers: teams that are past their tanking phase now that they've acquired their talent, and now it's just about getting the reps needed to craft superstar statues out of their marble frames, i.e. the Bulls and the Kings. Finally, we have The Sinking Ships: teams that lack the talent to compete for a title but also the young assets to build towards the future, i.e. the Knicks and the Miami Heat. I can tolerate the first two types, because at the least, they are entertaining and tantalizing. But watching the Heat feels more like a chore than anything, and there's no bigger crime than boring basketball.
Hopefully, the Los Angeles Lakers can light a fire under Miami's ass and get Coach Spo's offensive juices flowing. The Heat have more injuries than the Eagles' secondary, and we might be able to see some big minutes out of interesting young guys like Justise Winslow and Bam Adebayo. On paper, the Heat have the tools to give LeBron headaches; long, hard-nosed, switchable defenders with active hands and strong bodies. In practice, however, that wasn't exactly the case in LeBron's 51-point dismantling of their defense three weeks ago. In order to take on the surging Lakers, Miami is going to have to do a better job at creating opportunities in transition, and that stems from their ability to force bad shots. With Lonzo Ball as the opposing point guard, there should be no shortage of bad shots taken.
Long Live the King
I lamented this in the beginning of the season, but it's typical of the NBA to protected LeBron by gifting him with the 26th toughest schedule to date to start the season. LeBron fanboys are trying to manufacture a narrative of The King vs. The Warriors heading into the Western Conference playoffs – give me a break. Unless Lonzo Ball is allowed to guard Stephen Curry with a cattle prod, I don't see any way in which the Warriors come away from their Christmas Day game with anything less than supreme confidence. The reality is that the Lakers are a mediocre team with a superstar in the tail-end of his prime, and they will be competent for the entirety of the season. But Finals contenders? Don't make me laugh.
Against the Miami Heat, the best we can hope for is that the Lakers are forced to sweat a little bit. There's no historical precedent for LeBron struggling versus the Heat's current personnel, and I don't see any reason why that should start tonight. To make matters worse, Kyle Kuzma has finally flipped his offensive light to "ON," and the Lakers should enjoy a bit of Kuz-mania for a few weeks as he goes on one of his famous hot streaks. Lonzo's shooting splits are barely better than Markelle Fultz', but at least he contributes in ancillary stats and does his best to create chaos on the defensive end. I have little hope for anything less than a national television Lakers Showtime performance, and I will be gladly snoozing by the end of the first half. Keep on playing well, Lakers. I'll be right here waiting for you when you choke.
Four Factors of Winning
Since we're all about finding the edge here at Predictem.com, let's take the time each day to dive into the stats that lead to winning basketball games. According to a theory posited by Dean Oliver, a win in basketball can be narrowed down to four factors: shooting, turnovers, rebounding and free throws. Each day, I will take a look at the areas that each team excels at or is susceptible to, and we will see if we can find a specific reason why Team A will beat Team B.
Our trend-based analysis was met with mixed results, but I think that we have a more interesting statistical match-up to break down in tonight's game. Miami is not exactly the most efficient offense, but what they lack in shot-making they make up for on the defensive end. Miami is the 5th best team in the NBA at prevent opponents from scoring, and it's reflected in their near top-10 defensive rating. Unfortunately, LA has really tightened up on that end as well, and they've parlayed their improved defense into an efficient offense. With the King at the helm, the Lakers have overcome their lack of outside firepower by bullying opposing units in the paint and have the 6th most efficient offense to show for it.
Both teams are around average in terms of securing defensive rebounds, but the Heat use their length and wing depth to crash the offensive glass. On the season, Miami ranks 8th in the league in offensive rebounding percentage, and second-chance opportunities will be key for them in keeping pace with the Lakers in this one. Miami doesn't exactly force a ton of turnovers, but LA is more than willing to cough it up on their own accord. With a pace-up environment for the Heat, they would be smart to take advantage of their superior athleticism and help keep this game at breakneck pace. Unleash Point Justise!
Best Bet
With the exception of a 51-point eruption last month, LeBron hasn't exactly taken his match-ups with the Miami Heat personally. He is 7-4 against them since his departure, but considering the Heat's mediocrity without him, you would think that number would be higher. Regardless, I'm not a fan of the work that Miami has put in so far this season, and the injury bug has bitten them hard. On a team without a traditional NBA superstar, any absences disrupt the delicate ecosystem of the team, and their 11-14 record shows it. Miami had the day off on Sunday to enjoy their time in Los Angeles, and that is usually a recipe for disaster. An injury-riddled, below-average Heat team led by Bam Adebayo and Justise Winslow is not exactly going to strike fear into LeBron's cold, icy heart, and I fear that this one may be over as soon as it begins. Enjoy your soft schedule while you can, Lakers fans. Christmas Day and the Warriors await you.
Final Score Prediction: LA Lakers 115 – Miami Heat 97