Milwaukee Bucks vs. Portland Trail Blazers Pick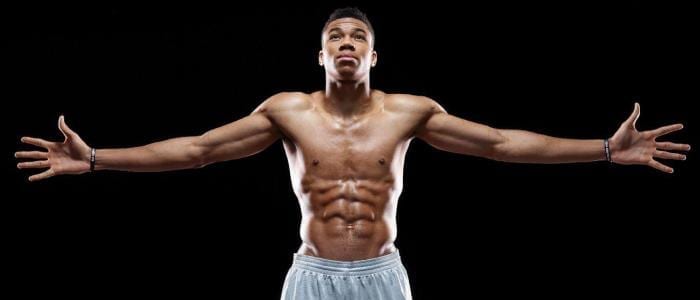 Milwaukee Bucks (8-1, 6-2-1 ATS) vs. Portland Trail Blazers (7-3, 7-3 ATS)
When: Tuesday, November 6th, 2018 – 10:00 pm ET
Where: Moda Center – Portland, OR
TV: Local TV only
By: Kyle Cash, NBA Basketball Handicapper, Predictem.com
Point Spread: MIL PK/POR PK
Total: 229
Last Night in the NBA
Blind squirrels, dead clocks, and Kyle Cash. I found a nut and was right twice in one day as my two-team teaser (OKC and the over) was a winner. Hopefully now that we are three weeks into the NBA season, we will have a better idea of the ethos of each individual team going forward.
Don't Parlay Blind! Know Your Parlay Payout Odds
Let's continue our winning ways by heading over to a game in the Land of the Soccer Moms: Portland. The Trail Blazers face the Milwaukee Bucks in their home arena Tuesday night, and Vegas currently has this game listed as a pick 'em spread with the total set at 229. I wish that there was more to make fun of tonight, but the truth is, these are two exceptional basketball teams and it is a game that I am genuinely looking forward to watching. We'll get back to making Dwight Howard butt injury jokes soon – you have my word. For now – let's do this thing.
Greek Freaky Friday
There's no record of this anywhere, but take me at my word: I wanted the 76ers to take Giannis Antetokounmpo in the 2015 draft instead of Michael Carter-Williams. At the time, the only footage we had of Giannis was in a back-woods gymnasium against what looked like 14 year olds and filmed on a Razor flip phone. So it's understandable that he fell to 15th in the draft. But all of that will get lost in the shuffle in a century, and my great-grandkids are going to look back at the 2013 draft and not understand how 11-time MVP Giannis Antetokounmpo fell so far. What a travesty.
Despite some early nagging injuries and shooting woes (2-19 from 3-point land – yikes!), it's hard to imagine a better start to a season than the one Giannis is having. 26 points, 14 rebounds, 6 assists, 2 stocks (steals/blocks), 8-1 record, the largest point differential in the NBA, and two-way dominance (leads the league in defensive win shares). There's really only one way to define Giannis, and it's quite apropos: he's a freak.
Against Portland, however, he might be put on display in a carnival. Al-Farouq Aminu continues to be one of the most underrated wing defenders in the league, and he will draw the unenviable task of trying to stop Giannis. I've touched on it before, but the best way to stop dominate forwards is by giving them different looks in terms of players and defensive scheme. Maybe Terry Stotts will dust off Caleb Swanigan and use him to bully Giannis in the post. Or perhaps Nurkic and Zach Collins can play well enough to force Mike Budenholzer to play a traditional big alongside Giannis and thus cut down on the floor space that the Greek Freak could otherwise use. With a 36% usage rate, Milwaukee relies heavily on Giannis' ability to generate points, and he does so in a variety of ways: drive and kicks, alley oops, put-back slams, post-up wizardry, transition buckets, etc. You name it, Giannis does it. He's the keystone to the Bucks offense, and if Portland takes him away – say goodnight, Peter Panda.
Portlandia
The rumors of Portland's demise were greatly exaggerated. Despite having their asses handed to them in an embarrassing sweep in the 2018 NBA playoffs by the Brow, the Trail Blazers have looked like a team out to prove that their 3rd seed last season wasn't a fluke. To reward them for their efforts, the NBA has handed them their worst nightmare 2.0 in the form of the Greek Freak. Prepare for battle, Soccer Moms. The Freak approaches.
You don't need me to sing (or rap?) Damian Lillard's praises any more than I already have; he's an elite offensive player, and I can't wait to despise him when he becomes a Los Angeles Laker in four months. Just know that Eric Bledsoe ain't exactly Gary Payton, and I expect Video Game Dame to be – as the kids might say – "in his bag" on Tuesday evening. Nobody gets up for big games like Dame.
The rest of Portland's game-plan is going to have to revolve around their defensive approach. You already know what Giannis is up to, but Khris Middleton has shown flashes of his ceiling as an offensive weapon, and C.J. McCollum possesses little to no chance at stopping him. Brook Lopez is a 7'0" shooting guard, and this might be a game that Jusuf Nurkic becomes unplayable in; he can't do his damage near the hoop if he's guarding Lopez 25 feet from it. It takes a village to stop a Greek, and it's up to Terry Stotts to determine the best course of action in doing so. If Moe Harkless is available, I expect smaller lineups with Zach Collins to be the focal point of Portland's counterattack; the best defense might be a good offense, and the Trail Blazers could trot out five quality shooters that might wreck shop for a few minutes at a time. This is the type of game environment that basketball nerds salivate over, and I can assure you that my mouth is already watering.
Quick Match-Up Notes
• Milwaukee ranks 3rd or better in Offensive Rating, Defensive Rating, Pace, and True Shooting %
• Milwaukee also has the best point differential in basketball, higher even than the Golden State Warriors
• Portland ranks 5th or better in each of the categories above
• This might be the game of the year
NBA Pick
Picking a winner in this game is like killing a unicorn; it's a dirty, vile act, and I refuse to participate in it. Picking one of these teams to win against the other requires me to either a) bet against MVP candidate Giannis Antetokounmpo or b) bet against Damian Lillard at home. Neither of those options sound appetizing to me. At gun point, I'll ride with the home team in a friendly environment; I can't quit you, Dame. (If you really want to know where my money will land tonight, feel free to head on over to the college basketball picks. Spoiler alert: my best bet is a parlay consisting of teams that rhyme with Schmuke and Schmansas). But I don't have to pick a winner here! Yes! Instead, let's do what we do best here in the NBA picks: let's root for points. Two fast-paced, deep offensive teams with MVP candidates and tons of three-point shooting. It's the perfect game environment to destroy an over, so check back in tomorrow when I'm lamenting Damian Lillard's 2-for-19 performance and weeping over Giannis' torn ACL. Such is life.
Final Score Prediction: Portland 119 – Milwaukee 115