NBA Pick: Pelicans vs Timberwolves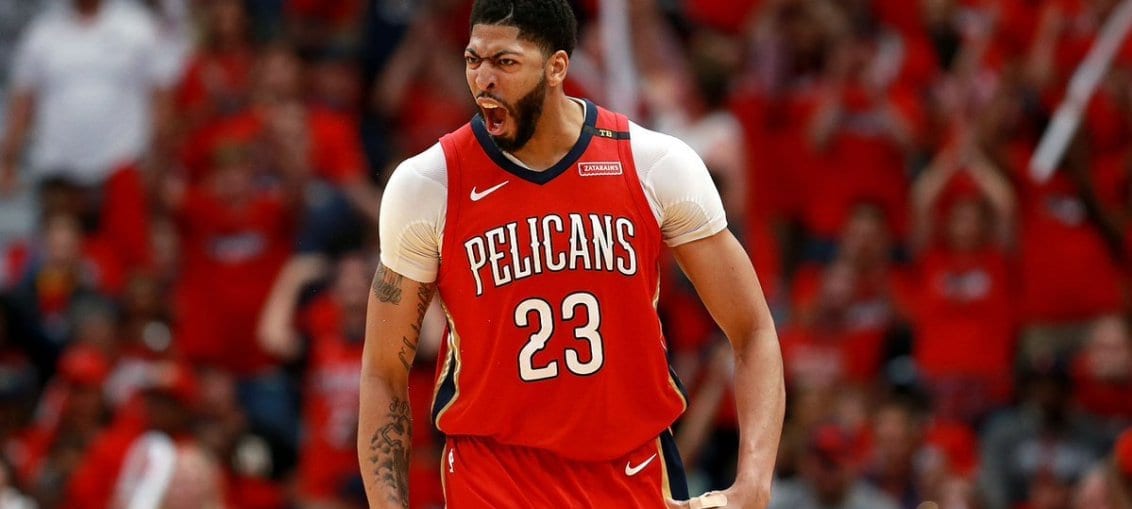 New Orleans Pelicans (7-6, 6-7 ATS) vs. Minnesota Timberwolves (5-9, 6-8 ATS)
When: Wednesday, November 14th, 2018 – 8:00 pm ET
Where: Target Center – Minneapolis, MN
TV: ESPN
By: Kyle Cash, NBA Basketball Handicapper, Predictem.com
Point Spread: NO +1/Min -1
Over/Under: 235
Last Night in the NBA
I told you. I told you that anything was possible, and Tuesday night's game between the Cavs and the Hornets is the single greatest reason to stick to NFL gambling. What a mess. Remember those statistics about how Charlotte was full of great shot-makers and Cleveland had a bunch of scrubs that couldn't hit the broad side of a barn? Let's take a peek at how that turned out:
Charlotte – 33/95 FG (34.7%), 8-41 3P (19.5%)
Cleveland – 45/85 FG (52.9%), 13-24 3P (54.2%)
On to the next one, I guess. I would love to take a deep dive into how Jimmy Butler is going to mesh with the Big Two in the City of Brotherly Love, but unfortunately, only Philadelphians and every divorced Dad that's dragged his kids to Disney World in Orlando will be able to watch that game on local television. To mop up our tears, let's head back up to the frozen tundra of Minnesota to check out the new look T-Wolves as they host Anthony Davis and his goon squad. With their new acquisitions' statuses up in the air as they wait to clear their physicals, we are left without a line on this one, but we can still dive into the statistics and narratives and see if we can at least pick a winner. Cool with you? Cool with me.
Fat Tuesday
I'm not convinced that Julius Randle is in shape. He's a lot like Oprah; it's hard to tell the difference between Skinny Julius Randle and Fat Julius Randle. Regardless, he will have all of the run he can handle if Nikola Mirotic is unable to suit up again, and unless Dario Saric and Robert Covington can enter the lineup, Randle and his cohort AD are going to send Karl Anthony-Towns into an even deeper spiral.
Against the Timberwolves, the Pelicans should have no problems exploiting match-ups and getting buckets. Jrue Holiday has carried over his playoff dominance into the 2018-19 regular season, and Jeff Teague isn't exactly Gary Payton. E'Twaun Moore, despite what his name may imply, is actually a solid NBA scorer. And in case you haven't seen him, Anthony Davis is a freak of nature the NBA won't see again until next year when Zion Williamson is throwing alley-oops off the shot clock in Madison Square Garden. Karl-Anthony Towns has been much maligned (mostly by new Philadelphia 76er Jimmy Butler) for his defense and effort, and he stands little to no shot of stopping the Brow. New Orleans averages 118 points per game, and I find it hard to believe that they won't be topping that total in this one.
Hungry Like the Wolf
The Minnesota Timberwolves finally had emergency surgery to remove the cancer from their locker room, and now they are free to Break Bad and hopefully save their season. Turning $1 into $0.75 might not be the smartest move on paper, but addition by subtraction is a real thing, and at least they brought in two complimentary, adept NBA players to help stop their bleeding. Good luck with Covington, Minnesota fans. He's a handful.
Despite all of his blustering about how badly the T-Wolves required his services, the team actually fared about 5 points per 100 possessions better with Butler off the court than on it. Maybe it had something to do with the whole "hating his teammates and refusing to pass to them" thing he had going on (I love you, Jimmy, and you're going to be a great 76er). Karl-Anthony Towns is one of those guys that always pops up on Best Players Under-25 for a reason, and Wiggins, for all his blemishes, is at the minimum a very good athlete who has shown a propensity for scoring. Or, more accurately, for taking shots. We're splitting hairs here.
In order to defeat the Pelicans, the Timberwolves are going to have to come together – and quick. It takes a village to raise a child, but it takes an army to stop Anthony Davis. Minnesota ranks last in Defensive Rating, and something tells me that New Orleans is going to roll over their defensive front like a tidal wave. Unless Dario Saric and Robert Covington morph into one mega-man capable of defending the Brow, look for Minnesota to quicken the pace and try to outscore the Pelicans. Towns, Wiggins, and Derrick Rose (yes, Derrick Rose) are going to have to carry this offensive unit to somewhere around 120 points to get this victory. Oh boy. I got nauseous just typing that. This might be bad.
Four Factors of Winning
Since we're all about finding the edge here at Predictem.com, let's take the time each day to dive into the stats that lead to winning basketball games. According to a theory posited by Dean Oliver, a win in basketball can be narrowed down to four factors: shooting, turnovers, rebounding and free throws. Each day, I will take a look at the areas that each team excels at or is susceptible to, and we will see if we can find a specific reason why Team A will beat Team B.
In a lot of ways, Minnesota and New Orleans are two sides of the same coin. Neither team is particularly capable of stopping opposing units from making shots, and they don't make it harder for them by forcing turnovers or grabbing defensive rebounds (Minnesota is last in the league in defensive rebounding percentage). Where they differ is on the offensive end: New Orleans boasts the 6th best Effective Field Goal % while Minnesota wallows down around 26th. Minnesota is actually quite good at protecting the basketball and getting to the free throw line, but part of that might have been attributed to Butler's offensive presence. To summarize: New Orleans makes shots, and Minnesota doesn't. Feels like I said that last night too. Don't hate me.
NBA Pick
While we are without a line, it's hard to guess how Las Vegas sees this game and analyze their interpretation of their predicted outcome. Don't be surprised if we see an over/under line in the 240s, and don't be surprised if this game ends up in the 260s. Since we've been doing poorly at picking the winners straight up, let's do our favorite thing: let's cheat. When that line hits (I'm predicting something along the lines of New Orleans -6 and 242 for the total), tease that baby for the Pelicans and the over. A defensive presence is established through chemistry and communication, and Minnesota will be lacking both of those with or without their new guys in the rotation. The worst defense in the NBA just got worse, and New Orleans is going to run up the score on them. Keep refreshing Twitter in case AD does anything crazy. Kobe's 81-point game might be in jeopardy tonight.
Final Score Prediction: New Orleans 142 – Minnesota 126
<h4 class="widgettitle">NFL Picks</h4><!-- [et_pb_line_break_holder] -->