New Orleans Pelicans vs. Charlotte Hornets Pick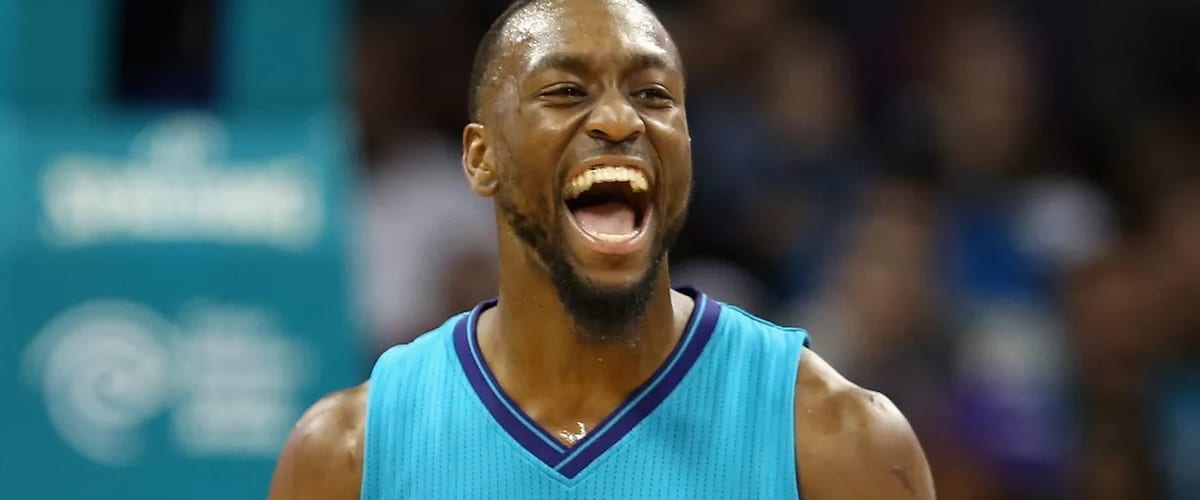 New Orleans Pelicans (11-12, 10-13 ATS) vs. Charlotte Hornets (11-11, 14-8 ATS)
When: Sunday, December 2nd, 2018 – 5:00 pm ET
Where: Spectrum Center – Charlotte, NC
TV: Local TV Only
By: Kyle Cash, NBA Basketball Handicapper, Predictem.com
Point Spread: NOP +3/CHA -3 (GTbets)
Total: 235
NBA Advent
To celebrate the holiday season, let's countdown with a fun NBA fact or statistic related to the number of days left until Christmas:
24 – Today, it's only fitting to celebrate the 24-second shot clock – the invention that revolutionized basketball. It's a fascinating tidbit, but I'll keep it brief: After teams figured out they could keep a lead without scoring if they could keep the ball, games were being played in the teens and they were unwatchable. So one owner, Mr. Danny Biasone, looked at the box scores of his favorite games and found that they averaged about 120 shots per game – 60 per team. 120 shots in 48 minutes = 24 seconds per shot. Bada-bing bada-boom – the league is changed forever.
Last Night in the NBA
Christmas is the time to be thankful, but hopefully you can be forgiving of my pick as well. It took a 66-point third quarter and the sudden rejuvenation of Gordon Hayward to topple the total number. I think we accidentally stepped into the Twilight Zone yesterday: the Knicks scored 136 points and beat the Bucks in double overtime, the Wizards cobbled together another victory, and the Kings grabbed victory from the jaws of defeat with a late go-ahead tip-in. The NBA didn't cooperate yesterday. Sportsbooks cashed. What can you do?
Which Sportsbook has the best Bonus? 
To ease our sorrows, let's break down a sneakily entertaining Sunday evening battle between the New Orleans Pelicans and the Charlotte Hornets. The hometown Hornets are currently favored by 3 with the total set at a jaw-dropping 235 points. I don't think we're in '90s basketball anymore, Toto.
The Pelican's Brief (Time Above 0.500)
If it weren't for the Kings and the Hawks and their recklessly quick offenses, the New Orleans Pelicans would be playing at the fastest pace by an NBA team in the last 25 years. But unlike those two teams, the Pelicans rank in the top-7 in Offensive Rating, and Alvin Gentry has finally found a formula to tap into Anthony Davis' true potential. It turns out that revolving every personnel decision and offensive scheme around one of the five most athletic and talented forwards in NBA history might be a good thing for the Pelicans. They've got the scoring part down – but can it lead to winning basketball?
In order to find out if the Pelicans' early season offensive success is for real, they're going to need to face a team capable of forcing Anthony Davis to make adjustments and figure his way out of an uncomfortable matchup. I'm not so sure that the Hornets are the team to present such a challenge. A rotating front court of Cody Zeller, Marvin Williams, Willy Hernangomez and Frank Kaminsky couldn't stop Anthony Davis with a steel chair, let alone 6 fouls a piece.
However, the Brow has gone for 30 points or more in 3 road games this year and the Pellies are 1-2 in those games. Even if AD ruins Zeller's day, it's on Jrue Holiday, Nikola Mirotic and Julius Randle to step up and exploit their own mismatches. New Orleans has the talent advantage almost entirely across the board, and they'll need to tap into that to come away with a much-needed road victory.
NFL Football Week 13 Pick - Panthers visit Tampa Bay
Charlotte's Web
And what a web they've woven. The Hornets sit at 11-11 despite an expected win total of 14 based on point differential and net rating. If there was a $160 million pot of gold waiting for Kemba at the end of every NBA season, we might have seen a different Charlotte Hornets team over the last decade or so. In tonight's match-up, Kemba will be looking to prove his superstar status while his team mascot proves it was justified in stealing back the moniker of Hornets from the Pelicans' franchise. Baby now we got bad blood.
To come away with a victory, Charlotte is going to have to flip to a channel that isn't the Kemba Walker Variety Hour for once in their lives. Jeremy Lamb has stepped into the spotlight as a legitimate Robin to Kemba's Batman, and they'll need him to take advantage of either Tim Frazier or E'Twaun Moore to put the Pelicans away.
Other than those two, the Hornets play Russian Roullete with who will step up on any given night. Some nights, Tony Parker turns back the clock. Others, Malik Monk or Miles Bridges show the flashes of what made them elite level lottery prospects. If you've been following along, you know of my affinity for the Clippers and their egalitarian system of team basketball, and the Hornets are best suited to follow in their footsteps. Maybe if they're lucky, Zeller + Marvin + Willy + Kaminsky > Anthony Davis. Your guess is as good as mine.
Four Factors of Winning
Since we're all about finding the edge here at Predictem.com, let's take the time each day to dive into the stats that lead to winning basketball games. According to a theory posited by Dean Oliver, a win in basketball can be narrowed down to four factors: shooting, turnovers, rebounding and free throws. Each day, I will take a look at the areas that each team excels at or is susceptible to, and we will see if we can find a specific reason why Team A will beat Team B.
In terms of efficiency, the Pelicans and Hornets are nearly identical. New Orleans plays just a tick faster, but they have identical effective and opponent field goal percentages. Charlotte has a tiniest edge in Defensive Rating, but it's not because they are forcing more misses than New Orleans.
We really start to see how pace affects the Pelicans when we look at turnovers. They rank near the bottom of the league in both taking care of the ball and forcing opponents into mistakes, and their devil-may-care pace-and-space offense is to blame. Conversely, Charlotte does a nice job of keeping active hands on D, and with Kemba making all of the decisions for his teammates, they lead the league in turnover percentage – they only cough up the ball once every 10 trips. Impressive stuff.
Rebounding, however, is a huge bugaboo for the Hornets. You already know about their front court personnel, so it's no shock to find them near the bottom of the NBA in rebounding percentages. Part of that is scheme as well; they don't have the workhorse forward to crash the offensive glass, so why bother sending anyone? New Orleans, however, has AD, Julius Randle, and a sneaky good guard-rebounder in Jrue, and they are one of the best in the NBA at grabbing errant shots.
While it least affects the outcome of a game on a macro level, it's important to note that both teams are capable of both drawing fouls and defending without fouling, so their free-throw battle should be a wash. The most important thing to look out for is the second chance opportunities. If Charlotte starts surrendering second and third chances to the Brow and his brawlers, New Orleans' already-potent offense might become even more dangerous.
Best Bet
With a 2-10 road record, I guess I can't really blame Vegas for making an Anthony Davis-led team a 3-point underdog. When you watch as much NBA basketball as I do, you learn to trust the eye-test first and then use statistics to validate what you're seeing – not vice versa. Through nearly two months of the NBA season, I can't remember having ever thought that a) the Pelicans were bad or b) the Hornets were good. However, I did watch my son and 2018-19 NBA MVP Joel Embiid go 9-for-23 from the field against them, so maybe I should side with the stats on this one. Stay away from New Orleans' road record and roll with Kemba at home. Hopefully, this game doesn't end up on pushing on a last-second field goal.
Final Score Prediction: Charlotte 122 – New Orleans 115
<h4 class="widgettitle">NFL Picks</h4><!-- [et_pb_line_break_holder] -->