OKC Thunder vs. San Antonio Spurs Pick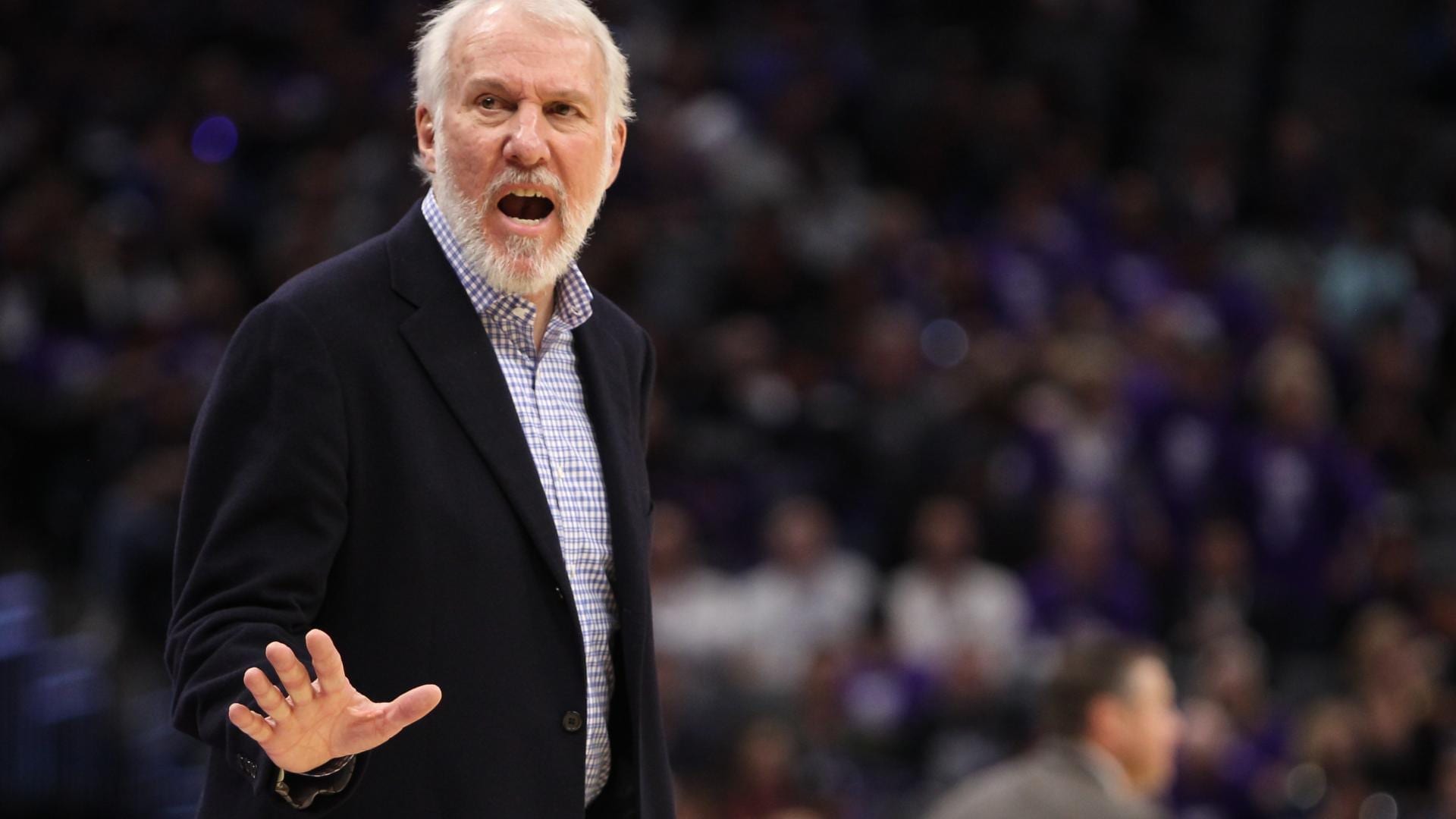 OKC Thunder (25-15, 22-18 ATS) vs. San Antonio Spurs (24-17, 25-16 ATS)
When: Thursday, January 10th, 2019 – 9:30 pm ET
Where: AT&T Center – San Antonio, TX
TV: TNT
By: Kyle Cash, NBA Basketball Handicapper, Predictem.com
Point Spread: OKC -1/SAS +1
Total: 224.5
Last Night in the NBA
What a disappointing performance by yours truly. I promise you perfection every day, and when it comes to the Bucks, I usually provide it. But last night's 116-109 win versus the Rockets was embarrassingly far off from my prediction of a 118-115 win for the Bucks. Draw and quarter me if you must – I deserve it. But to paraphrase the immortal Dom Toretto: "Ask any gambler. Any real gambler. It don't matter if you win by an inch or a mile: Winning's winning."
Elsewhere in the NBA, Boston got its groove back versus a tough Pacers team, New Orleans scored more points versus the Cavaliers than the Grizzlies score in a week, and Luka Doncic put the final nail in the coffin of Deandre Ayton's Rookie of the Year candidacy. It's over! Throw the damn towel!
Tonight, TNT's offered us a tasty appetizer for a nice weekend of sports indulgences as the Oklahoma City Thunder roll into San Antonio to take on the Spurs. The away team is currently favored by 1-point over the red-hot Spurs with the total set to a moderate 224.5 points. That's the way – uh-huh, uh-huh – we like it!
Triple-Double, Toil and Trouble
Uh-oh. After a cupcake schedule to start the season, Oklahoma City is about to enter into the real gauntlet of the NBA. With 7 of their next 9 games versus teams currently in the playoff standings, now is not the opportune time for the Thunder to be taking a precipitous swoon. Members within OKC's organization seem to believe that the Russ of old will eventually make his way to the surface, but after near-career lows of shooting efficiency through 32 games this season, I'm a little worried that an MVP performance no longer lurks within Russ' hypercompetitive bones. The problem is that no one – and I mean no one – is going to be able to tell him to take a backseat to the now-superior Paul George, and another second round exit lingers if they're unable to make that change.
NBA Pick #2: Celtics visit Heat
In order to get to the second round, OKC would be wise to position themselves as close to the top of the standings as possible. To do so, they'll have to start by taking on the Spurs in a home-and-home scenario – easier said than done. San Antonio has been lights out in Texas this season, and they have somehow snuck into the top-five in Offensive Rating. The Thunder sport the number one defense in the league by Defensive Rating, and they'll need every bit of it to slow down the Spurs.
Offensively, the Thunder have their formula fleshed out: Russell Westbrook dishes, Paul George swishes, Steven Adams bruises, OKC cruises. But Popovich, much like Belichick, is the master in taking your plans and throwing them into the bin. He'll junk up the game to the point that it barely resembles basketball any longer, and this one is probably going to be played at a snail's place. Unless OKC is able to efficiently generate points, this might be their last stand in the Alamo.
San Anto-Oh No, Here Come the Spurs
Same Spurs, different year. How does he do it? How come every year Gregg Popovich goes down to the local YMCA and grabs four valuable role players while the Sixers are struggling with three bona fide superstars? Are you there, God? It's me, Kyle Cash! I've been on the sports writing wagon for just over three months, and yet I already have disparaging remarks about the San Antonio Spurs in my archives that I'll regret forever. I'm sorry Tim and Tony and Manu and Popp – I always believed in you. Never a doubt.
The Spurs own an impressive 17-5 record (16-6 ATS) on their home floor as well as 6-1 ATS mark as a home underdog. With the 3rd seeded Thunder booming into town, there's little doubt that San Antonio has a switcheroo in the standings on their mind. Popp is the lone survivor of the 2015 championship team, and he's had to watch Tim, Tony, Manu and then Kawhi fade into the distance (or Charlotte/Canada) as he's left holding the remains. How sweet would it be for him to have home-court advantage in round one with Davis Bertans and Patty Mills?
To take down the Thunder, San Antonio knows the recipe: stop Russell Westbrook at all costs. Spurs' point guards haven't been known for their defense in the past, but the young duo of Derrick White and Bryn Forbes have held their own this season, and it's an interesting backcourt of the future. If their defense fails, the onus falls on San Antonio's All-NBA Forwards in DeMar DeRozan and LaMarcus Aldridge. While the results have been underwhelming at times, DeRozan has a knack for producing in big spots, and a TNT Showcase versus a Western Conference contender definitely qualifies. If DeMar can shake PG-13 and LA can handle Steven Adams, the Spurs have a good chance at climbing the corporate ladder this weekend.
Best Bet
It's never easy to admit your defeats. While I've had less and less of those as the year rolls on, I have one glaring blind spot, and it's my unabashed love for Russell Westbrook's manic basketball persona. There's just something that feels inherently dirty about betting against one of the most competitive athletes of the 21st century. If I had a bankroll back in the '90s, would I have ever bet against Michael Jeffery Jordan? Would I have bashed my head against the desk for gambling against Kobe Bean Bryant? Would I have raked in the bitcoin as I doubled down on LeBron James to lose in the NBA Finals year after year after year? Oh wait – that last one is actually true! Unfortunately, try as he might, Westbrook is not Michael or Kobe, and he's probably not a match for the Ghost of Tim Duncan. OKC's woes continue, and I hang my head in shame for gambling against my basketball mistress. I'm sorry, Russ!
Final Score Prediction: San Antonio Spurs 110 – OKC Thunder 106