Milwaukee Bucks vs. Houston Rockets Pick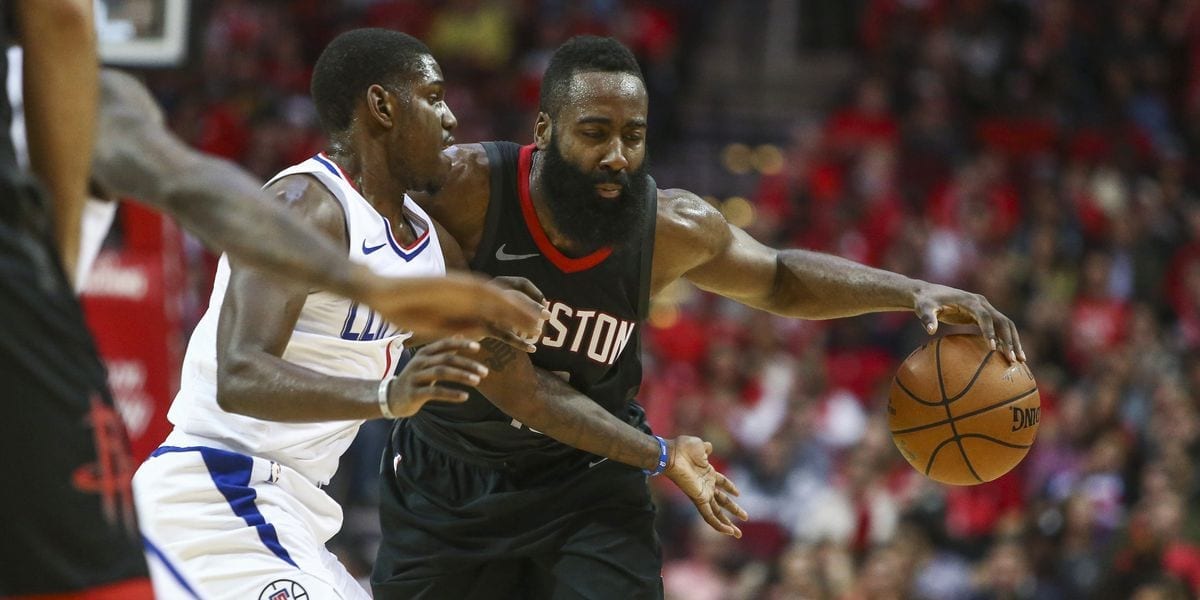 Milwaukee Bucks vs. Houston Rockets When: Wednesday, January 9th, 2019 – 8:00 pm ET
Where: Toyota Center – Houston TX
TV: ESPN
By: Kyle Cash, @Philsphan330, NBA Basketball Handicapper, Predictem.com
Point Spread: MIL -1.5/HOU +1.5 (GTbets Sportsbook)
Total: 226
Last Night in the NBA
Damn. Andrew Wiggins really might just own the Thunder. My slanderous views of the Thib-less T-Wolves led us down a path of no return, and Paul George got his MVP application ripped up and promptly thrown back in his face. While I hope that Nerlens Noel is okay after his scary fall, this wasn't a Gordon Hayward injury level of shock and awe, and I make no excuses for the Thunder's performance. My reputation is on the line!
Elsewhere in the NBA, Jokic casually lumbered to a triple-double in South Beach, the Raptors needed a late flurry to outlast the woeful Hawks, and the Cash family welcomed a new baby boy into the family – his name is Landry Shamet, and his older brother Joel could not be more excited.
We're heading back to the James Harden well tonight as the Milwaukee Bucks visit Houston to take on the Rockets. It won't be long until Harden's reserve supply of oxygen runs out and he's left stranded in space like Sandra Bullock in Gravity, but until that time, let's see if he has enough left in the tank to take out one of the Eastern Conference elite. Giannis is coming to town and laying 1.5 points to his MVP-opponent with the total set to a steady 226 points. You wanna get nuts? Come on – let's get nuts.
Freaks and Greeks
The Bucks operated in the exact fashion that I predicted that they would versus the Jazz, and let's hope that they're predictability ultimately proves to be their downfall. If a guy watching from his couch can script out your scheme, that may eventually become a problem come playoff time. But for now, Milwaukee 4th in Offensive Rating and 3rd in Defensive Rating, so what the hell do I even know? Giannis is currently averaging an absurd 28 points, 12 rebounds and 6 assists. Spoiler alert: no one has done that since Oscar Robertson did 58 years ago, and that's not even factoring in the Greek Freak's ridiculous efficiency. I can't wait to cash in all of my Giannis stock that I bought in 2014 and buy a yacht. If only.
If you want to be the best, you have to take out the best, and James Harden is playing like the best. Harden owns a lifetime 8-2 record versus Giannis' team, but both of those losses have come in the last three seasons when the Greek Freak first became the NBA's T-1000. But this time, things are different. Mike Budenholzer has taken the Mik D'Antoni playbook and inserted a mega-sized James Harden into the equation, and now Houston is facing the Bizarro Rockets. These teams rank 1st and 2nd in 3-point attempt rate, so offensively, it's a stalemate. But Milwaukee is the best in the league at defending shots in the restricted zone, and Houston is going to need to bomb away to chip away at Milwaukee's defense. Houston's one-man band is now up against an army of smart, capable defenders, and as long as Greek Freak does his thing, the Bucks have a good chance at another signature win.
Big Games James
Oh, James. While I applaud your Herculean effort at bringing this team back into contention, let's take a chill pill. You know who played 42 minutes a night and used half of his team's possessions every game? Every player before 1998, and they're all in back braces now. The NBA season is a marathon – not a sprint – and Harden has been running the 4×100 relay by himself for nearly a month straight. While this little run will be looked upon favorably in the Basketball-Reference Game Streak Finder, nobody is going to care if we get another 11-turnover performance in the playoffs under the excuse of "tired legs." It's okay to take an L every once in a while, buddy (tonight is the perfect night to start, if you don't mind).
See Kevin West's Daily Free Picks!
In case, for some reason, Harden decided to skip reading my article for the day, the Rockets may be looking to add another W to their belt. In order to do so, it's going to take a near God-level performance from number 13. It's hard to imagine Harden being able to add to his ridiculous scoring streak, but with him shooting 18 (!!) 3-pointers per game, there's always the possibility of him burying 10 to 12 of them. Clint Capela has shown off his rim-running chops lately, but he's going to face the same problem that Rudy Gobert faced on Monday. With Brook Lopez standing 26 feet away from the basket, your shot-blocking and rebounding numbers are going to suffer, and Giannis will have another free run to the rim. Defensively, Houston may be able to disrupt the Bucks' free-flowing offense by switching every pick, but there's only so much you can do to game plan for a 6'11" guy point forward who dunks as often as '01 Shaq. Such is life.
Best Bet
There's a tipping point in every MVP's season when he must face his competitor. It's not as public or memorable as in the NFL, but these types of games linger in the minds of voters at the end of the year. Zach Lowe will be painstakingly combing through the data, and when he finds Harden and Giannis in a stalemate, he'll come back to this game and analyze it like the Zapruder film to determine the ultimate winner. MVP is dominated by narratives, and both of these guys have a good case: Harden the back-to-back winner, and Giannis as "The Boy Who Would Be King of the NBA." But people forget that there are five guys that play at the same time, and the Bucks' remaining four are vastly superior to the Rockets' other guys. Austin Rivers? Danuel House? I don't think so. The totality of Milwaukee's talent pool combined with their defensive efficiency make them almost a no-brainer as only 1.5-point favorites. Add in the fact that I think that Giannis wants to snatch the MVP directly out of Harden's hands, and we have the makings of an NBA Hardwood Classics on our hands. The MVP Infinity Gauntlet has been thrown, and I think we may see Giannis snap his fingers and turn James Harden into ash.
Final Score Prediction: Milwaukee Bucks 118 – Houston Rockets 115