[et_pb_dcsbcm_divi_breadcrumbs_module hide_homebreadcrumb="off" homebreadcrumbtext="Home" separator="sep-raquo" hide_currentbreadcrumb="off" homebreadcrumborientation="left" _builder_version="3.8″ fontsbreadcrumbs_font="Lato||||||||" fontsbreadcrumbs_text_color="#000000″ fontsbreadcrumbs_font_size="15px" fontsbreadcrumbs_line_height="16px" fontsseperator_font="||||||||" fontsbreadcrumblinks_font="||||||||" fontsbreadcrumblinks_text_color="#2567cf" custom_margin="25px|||" custom_margin_phone="30px|||" custom_margin_last_edited="off|desktop" custom_css_main_element="font-family: Helvetica Regular;" disabled="on" global_module="3641″ saved_tabs="all"][/et_pb_dcsbcm_divi_breadcrumbs_module]
Utah Jazz vs. Milwaukee Bucks Picks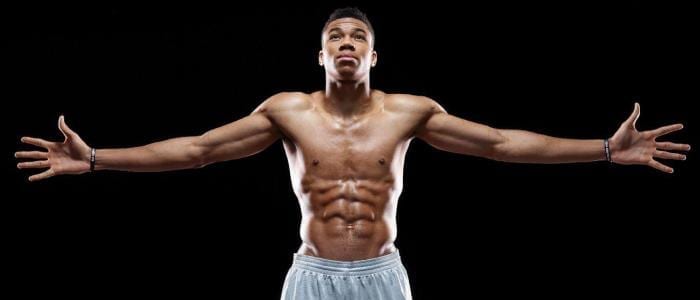 Utah Jazz (20-20, 20-19-1 ATS) vs. Milwaukee Bucks (27-11, 21-15-2 ATS)
When: Monday, January 7th, 2019 – 8:00 pm ET
Where: Fiserv Forum – Milwaukee, WI
TV: Local TV Provider
By: Kyle Cash (@Philsphan330), NBA Basketball Handicapper, Predictem.com
Point Spread: UTA +5.5/MIL -5.5 (MyBookie Sportsbooks)
Total: 221
Last Night in the NBA
It's good to be back after a nice, quiet night away from the grind of handicapping the NBA and agonizing over sports games. Unfortunately, that night didn't happen, because Nick Foles just won another freaking playoff game and somehow, the Eagles' season is still alive.
Thankfully, the NBA was relatively calm all day with the closest game being decided by 10 points, and nothing else exciting happened in the league. Most notably, a 22-point win over the Lakers propelled the Timberwolves back into the playoff picture. I haven't checked Twitter, but I assume that there has been nothing but praise and admiration for the job that Tom Thibodeau has done with a so-so team. Maybe ownership even gave him a raise!
We ended the week on a down note after Harden screwed us two different ways, and one of my New Year's Resolutions was to invest less time in the Houston Rockets. I am a man who believes that the game of basketball can be played perfectly with hardly any dribbling, so suffice to say that Houston's aesthetic is not my cup of tea. Instead, let's head up to land of the Cheeseheads for a game between the Utah Jazz and the Milwaukee Bucks. The East's 2-seed comes into the game as a 5.5-point favorite with the total set to a sufficient 221. Who needs Clemson-Bama when you have Ingles-Antetokounmpo
-Jazz
The West's most inconsistent team continued their ways with back-to-back road wins, one of which was over a frisky Pistons team. Donovan Mitchell's sophomore slump has turned into a full-on hunchback, and he's the biggest reason for their lack of success. Only 12 players have ever been as inefficient from the field (less than 52% True Shooting) while continuing to dominate the ball (30% usage rate), and I'm being kind when I say that it's a compilation of the biggest ball hogs of all-time: AI, Jordan, T-Mac, Kobe, Vince, Baron Davis, Pistol Pete, Jamal Mashburn, C-Webb, Jermaine O'Neal, and Westbrook this season. Donovan is the guy at a dinner party who talks loudly and extemporaneously about himself while the rest of the guests are too polite to say anything. Hey, Donovan? Shut up!
In order to take down the Bucks, the Jazz are going to need to rekindle some of that 2017-18 defensive magic. They've managed to climb all the way up to 5th in defense this season, but Gobert can only cover for so many mistakes that the guards allow. In this game in particular, Gobert is going to be forced 25 feet away from the rim to deal with Brook Lopez, and without him clogging the lane, Giannis will be cleared for take-off. Utah, like 95% of the teams in the NBA, lack the proper personnel to slow down the Greek Freak, and it'll be up to the offense to at least hang tough. Unfortunately, Milwaukee is just as dangerous on D as they are on O, and the three-headed monster of Brogdon, Bledsoe and George Hill (revenge game!) is more than capable of disrupting Rubio or Mitchell's flow. Oh, what a tangled web we weave, Donovan.
Related: The Celtics are 10.5 point favorites versus the Nets. See the pick.
Buck-le Up
Have I used that one before? Can one of my interns fact check that for me? Thanks! If you need me, I'll be in my corner office overlooking my view of the skyline. Back in reality, the Bucks ran through a murderer's row of shitty opponents before finally being tested (and failing) against the Toronto Raptors. Even without Kyle Lowry steering the ship and in spite of Giannis' mega 43 point-18 rebound performance, the Raps' supporting cast was too much for some of the spare parts of the Bucks' roster. With vengeance on their minds, the Bucks will be looking to bury the Jazz to let out some of their anger.
TIRED OF YOUR CREDIT CARD NOT WORKING AT SPORTSBOOKS? IT WILL AT MYBOOKIE+ GET a $1000 Free Play!
Giannis' MVP campaign is impressive, but they're going to need to do things without him if they want to reach their full potential. This Bucks team feels very 2009 Cavaliers-ish, and I fear that we're going to get a Milwaukee-Golden State final and then a prompt ass-whooping by the Dubs. A date with the Jazz may help them start to form some of those habits, as Utah's 21st ranked offense poses little threat to Milwaukee in their own domain. Giannis has dominated the Jazz recently with back-to-back games of at least 33 points and 12 rebounds, and if he gets going early, it should open things up for Milwaukee's other playmakers. Rubio and Mitchell are decent defenders when they want to be, and it's a good litmus test to see where Brogdon, Bledsoe, or Khris Middleton's weaknesses lie. Other than a freak Gobert game or a Donovan Mitchell throwback, I'm not sure that Milwaukee has too much to worry about.
Best Bet
I've been blinded by Harden's light for the last few days, but I've shaken it off and regathered my senses. Most nights, I can make a case for both teams just by looking at form, statistics, and using my own eyes (my wife can attest that I did, in fact, stream the Warriors-Kings game during the Cowboys' playoff game. I have a problem). But tonight, it's just not there. Milwaukee punts on offensive rebounds in favor of getting back in transition defense, but they dominate everything else across the board. They can score with the best of them and defend like it's nobody's business, they take care of the defensive glass, and they have multiple playmakers and ballhandlers which allows them to keep their turnover percentage way, way down. Utah's built up a bit of confidence by wiping the floor with the nerdy Cavs and Pistons, but now that the school bully has come a-knockin', don't be surprised to see them cower in fear. In the end, Milwaukee's scheme and talent wins out, and so does our bet. Never bet against God, puppies, Nick Foles or the Milwaukee Bucks: a gambling novella by Kyle Cash.
Final Score Prediction: Milwaukee Bucks 114 – Utah Jazz 102
For the 3rd time in the last 4 years, the two most elite programs in college football will meet in the Playoff National Championship Game when the no. 2 Clemson Tigers take on the no. 1 Alabama Crimson Tide on Monday, January 7th. Sportsbooks have the 'Tide as a seven-point favorite to win the title with a total of 59.5. CFB handicapper Jay Horne breaks down the game and gives his ATS prediction.
---
.