OKC Thunder vs. Washington Wizards Pick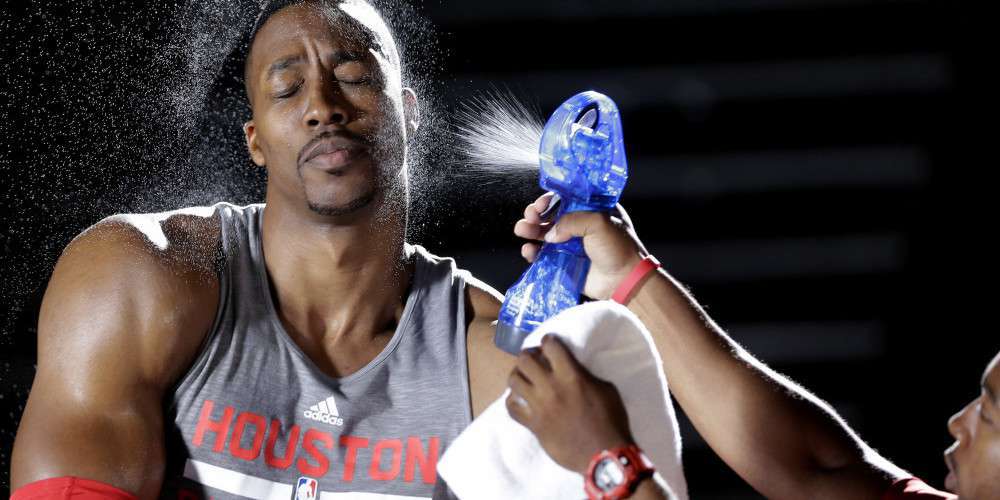 Oklahoma City Thunder (3-4, 3-4 ATS) vs. Washington Wizards (1-6, 1-6 ATS)
When
: Friday, November 2, 2018 – 8:00 pm ET
Where
: Capital One Arena – Washington, D.C.
TV
: ESPN
By
: Kyle Cash, NBA Basketball Handicapper, Predictem.com
Point Spread: OKC +3/WAS -3
Total: 230
Last Night in the NBA
There comes a time in every parent's life that they have to begin to let go and allow their children to blossom on their own. My large adult son Joel is making the leap before our very eyes, and his younger brother Markelle finally stood up and took his first steps last night. I'll upload the album to Facebook so that all of my high school friends can see how cute they are and how well they are getting along together. Kids – they grow up so fast.
To get us back on track, let's take a look in the family scrapbook at the red-headed step-child of the NBA: The Washington Wizards. With all due respect to Jimmy "Batman" Butler and his newfound love for team turmoil, the Washington Banes were born in the darkness of chemistry problems, molded by it; the Timberwolves merely adopted it. No one wants to hear another sports pundit psychoanalyze the Wolves or throw a parade for the Warriors, so let's head to Chocolate City for a 3-point showdown against Westbrook's Thunder in a game projected to top 230 total points. Wizards, your day of reckoning has come.
The One-Man Band
With Russell Westbrook sidelined to start the season, Oklahoma City limping out of the gate was perfectly understandable. After shaking off the rust over 2 games, Westbrook is back to doing what he does best: everything. I will be the first to tell you that the triple-double is the most overrated phrase in the NBA vernacular. A guy who throws up a 9-9-9 is no less of a man than one who has 10-10-10, but for some reason, one of those stat lines gets jotted down in the record books. If anything, Westbrook's achievement over the past two seasons speaks more to his relentless and indomitable will to wreak havoc on his opponent, and that is really the only part that matters.
Regardless, Westbrook has shaken off the cobwebs, and we should be in line for a fun matchup on Friday evening. John Wall is the poor man's version of Westbrook, but their combined speed and athleticism is as breathtaking of a matchup that we have in the sport. Despite Russ' force of personality, the Oklahoma City Thunder possess other basketball players, and some of them happen to be quite good.
Rams & Saints: Betting The Home Field Advantage
Paul George is about as overqualified of a second banana as we have in the NBA; Steven Adams is the world's greatest human; and OKC's young guys (Dennis Schroder, Jerami Grant, Nerlens Noel) have all stepped up at various times. In a fast-paced game versus Washington, the Thunder have the edge in terms of athletes. OKC ranks 6th in Defensive Rating so far, and it's hard to imagine where the Wizards are going to generate points outside of their talented backcourt. As long as nobody tells Jeff Green that OKC is one of the 22 teams that he has disappointed, the revenge game will be out the window, and the Thunder should be able to fight back to 0.500 on the season.
Assistant to the Wizard's Center
Dwight Schrute Howard, by any metric, is a great guy who has a great life. He's tall, handsome and seemingly amicable; he's an avid Christian and philanthropist; he has a 99.3% chance of making the Basketball Hall of Fame, according to B-Ball Reference; and he has 5 kids with 5 women and is dating a 21 year old. But you know what? Nobody. Likes. Dwight.
They do not like him in a box. They do not like him with a fox. They do not like him in a house. They do not like him with a mouse. They do not like him here, nor there, nor Orlando, nor Los Angeles, nor Houston, nor Atlanta, nor Charlotte. They do not like him; he's a coward. They do not like that guy Dwight Howard!
And yet, the best chance the Wizards have of salvaging their season is through the incorporation of Dwight into their rotation. With his debut on Friday, we'll be able to see what it looks like when John Wall has a legitimate rim-running, above-the-rim athlete as a pick-and-roll partner. Howard can set hard screens to free up Beal on the perimeter. He has untapped passing ability, so maybe a little high-low action from the elbow with cutters like Kelly Oubre Jr. and Otto Porter? The possibilities are endless!

What's that? Dwight wants to post up 10 times a game and score (*checks NBA.com Advanced Stats*) 0.85 points per possession (39th percentile in the NBA)? Okay, forget everything I said. The way that the Wiz can use Dwight to their advantage is to give everyone a common enemy. If everyone hates Dwight, maybe they can love each other and turn things around.
It will be interesting to see what their plan of attack is against the Thunder. Westbrook has gone to LeBron's seminar on "The Importance of Energy Preservation on Defense," but Russ has a lot of enemies, and it's unknown whether or not he has a vendetta against John Wall. Bradley Beal will likely have to go against all-defense Paul George, and all of a sudden, we're down to Markieff Morris and Otto Porter to run the show. Washington should be in favor of turning this into a half-court affair; the more that they can limit Westbrook's transition ferocity, the greater their chances are of picking up a much-needed home W.
Quick Match-Up Notes
• Both teams rank in the bottom-7 in Offensive Rating
• Washington is ranked last in Points Allowed per Game
• Westbrook is 10-2 lifetime versus John Wall
Best Bet
Since it's Friday, let's have a little bit of fun! The Pelicans and the Blazers made our wallets a little bit fatter, so let's ride that momentum right into the weekend. I am a Russell Westbrook truther, but I genuinely believe that the Wizards are a dumpster fire, and I think this may be Scott Brooks' last stand. So to begin, let's sprinkle some cash on the Thunder's ML at +130. As a more secure bet, we're going to go right back to our teaser well. The NBA offensive explosion has missed these two franchises, and 230 total points feels ridiculous. As an added precaution, we tease the total up to 234.5, and the Thunder points up to 7.5 – all for a price of -110. Let's pull for a double win on a Friday so that so I have some extra gambling beer money for the Sixers game on Saturday afternoon. Good luck!
Final Score Prediction: Oklahoma City 112 – Washington 108