Philadelphia 76ers vs. Minnesota Timberwolves Pick 3/30/19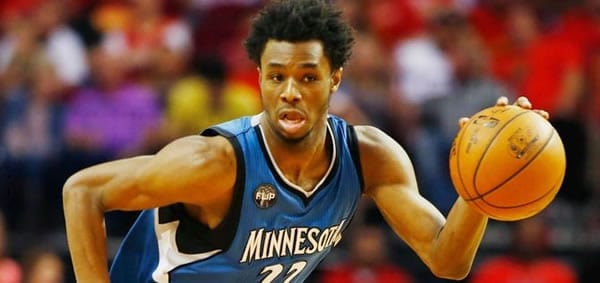 Philadelphia 76ers (48-27, 35-40 ATS) vs. Minnesota Timberwolves (34-41, 36-39 ATS)
When:Saturday, March 30th, 2019 – 8:00 pm ET
Where: Target Center – Minneapolis, MN
TV: NBATV
Point Spread: PHI-4.5 / MIN +4.5 (BetOnline)
Total: 231
Last Night in the NBA
A Boston win with an Indiana cover? Call me Kyle Cash-strodamus. Four victories in a row for the Cash man and a bracket in the 98.9th percentile of the country – not a bad way to kick off my birthday weekend. Drinks on me.
While Zion was doing things outside of the realm of human possibility, the NBA toiled away behind the scenes. Damian Lillard welcomed Trae Young to the league by dropping 36 points in his grill, Denver snuck in a quality victory while I wasn't looking, and the Ghost of Tim Donaghy decided to possess Delco's own Mike Callahan at the end of the Golden State-Minnesota game in a manner that could only be described as "suspicious." I'll go on record because no one cares or will ever show it to him, but Mike Callahan is a black stain on Delco's reputation, and he absolutely hates the Sixers. Go back to O'Hara, loser.
Speaking of the Sixers, we get to follow them and Spike Eskin out to the frigid north of Minnesota as the Liberty Ballers take on the tired Timberwolves. After a hard-fought overtime "victory" on Friday night over the defending champions, Minnesota is going to have to dig deep to deal with a robustly talented Sixers squad. Fortunately, they will be appropriately motivated as Jimmy Butler returns to town, and Joel Embiid has already been declared out as an added bonus. Without the Sixers' big man, the sportsbooks have taken the spread off of the board, and we'll be forced to wait until later to see the line. For now, let's have some fun and fire off some takes. Get ready for a plethora of Jimmy Butler material.
Take Me Home…
The Prodigal Son returns! Jimmy Butler's brief stay in Minnesota was marred by an unceremonious exit in November in one of the most public displays of player-team malfunction we've ever seen - at least, until, you know, the whole Antonio Brown thing happened. (Bonus: Antonio Brown and Jimmy Butler are good friends and train together during the summer. It's almost too delicious to even bite into. I love it so much). With the hand that he has been dealt in terms of team upheaval, I very rarely offer any critiques or advice for Brett Brown, but I have to offer up just one tidbit: please, please, please play Jimmy with all of the third-team guys for a few minutes tonight. The legendary practice has to be recreated, and if you want to steer my interest away from the Elite Eight games, that would be hard to pass up. Give 'em the business, Mr. Butler.
The Sixers have the talent to blow teams out, but their inconsistent effort has found them in more close games than they would care for. Without a ton of double-digit victories, Philadelphia hasn't had the best statistical season, and their Net Rating is sitting at a measly +3.0 and 11th in the NBA. But Embiid's impact while on the floor improves the Sixers by 9.5 points per 100 possessions, and their offense/defense splits would both rank top-5 in the NBA. And as a partial season ticket holder, I can tell you that his impact comes from far more than just the box score. Energy, leadership, swagger, confidence, shit-talking – you name it, he's got it.
Without Joel on the floor, it's no shock to see the entire offense get a boost in terms of usage. Jimmy Butler seems to benefit the most, and he'll have no shortage of incentive to prove his worth to his ex-girlfriend. More importantly, Minnesota's lack of rest after a quick turnaround leading into tonight's affair plays in Philly's favor; the T-Wolves are just 3-6 on games with no rest. A young-ish athletic team like the Sixers should, in theory, be able to run Minny's tired legs off of the court. Let's pray I'm right.
…Country Roads
For a team with little to no incentive to win basketball games, the Timberwolves are doing just enough to keep themselves out of quality lottery spots and into the dreaded teens of the draft. NBA draft pundits like to pretend that guys outside of the top-5 can be quality picks, but the reality is that for every Giannis Antetokounmpo, there are 10 Michael Carter-Williams'. For every Kawhi Leonard, there's a dozen Kendall Marshalls. For every Paul George, Klay Thompson, Devin Booker, or (*gulp*) Donovan Mitchell, there's a Luke Kennard, a Cameron Payne, a Terrence Williams, and a (*sigh*) Jimmer Fredette. Translation: stop winning basketball games, Timberwolves. You're going nowhere fast.
Unless that is, Karl-Anthony Towns continues to be an offensive dynamo. After he miraculously recovered from his bout of JBBS (Jimmy Butler Bully Syndrome), Towns has played up to the immense standards we set for him after his stellar rookie season. The list of centers that can average 24 points and 12 rebounds while shooting 41% from 3 is few and far between, and he's Minnesota's only real hope of avoiding a complete and utter rebuild.
Unfortunately, the Sixers are a tough team for Minnesota to match-up with. Their only real options for defending Ben Simmons are Dario Saric, Keita Bates-Diop or…Andrew Wiggins? And I'm leaving out the part where the other two have to deal with Tobias Harris and the Wrath of Jimmy Butler. The Timberwolves are a mediocre-to-bad defensive squad, and their only hope in this one is to outscore the 76ers. Without Joel Embiid, the Sixers are going to need to #UnleashTheBoban on Towns, and something tells me the quick-footed phenom center might be able to outpace everybody's favorite meme. But on dead legs after an OT thriller on Friday night, gamble on Minnesota's offense at your own peril.
Best Bet
Before Joel's absence was announced, I saw that Philadelphia was favored by 8.5 points over the home team. Since I'm an excellent journalist (first time calling myself that!), I found that the last time Joel was scratched from a game was on February 21st at Miami, and the line moved from PHI -9 to PHI -5.5. Assuming a similar trajectory for the future Eastern Conference champions awaits, I think I can stomach a 4- or 5- point spread. We're in the extreme lull of the NBA season, and all eyes are going to be on the college basketball world for most of the evening. But I'm sure that Jimmy Buckets believes that all eyes will be on him, and if he beat up on the T-Wolves in practice with a bunch of scrubs, I have faith that he can do so again with Ben Simmons and Tobias Harris by his side. Also, he's a lunatic, and I've made plenty of money just by not gambling against lunatics. See: Jordan, Michael.
Final Score Prediction: Philadelphia 118 – Minnesota 104
Get more free predictions each day by visiting our Free Picks Page.