Toronto Raptors vs. Golden State Warriors Game 4 Pick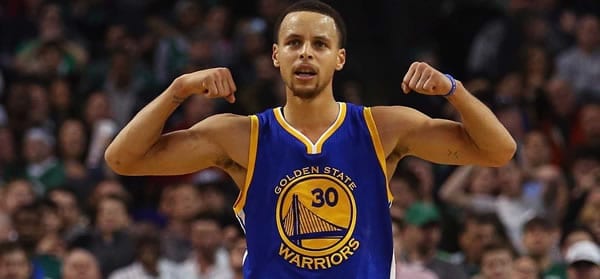 Toronto Raptors (72-31 SU, 50-53 ATS) vs. Golden State Warriors (70-31 SU, 43-56-2 ATS)
When: Friday, June 7th, 2019 – 9:00 PM ET
Where: Oracle Arena – Oakland, CA
TV: ABC
Point Spread: TOR +4.5 / GS -4.5 at MyBookie
Total: 215
Power Rankings: Golden State -3
Takeaways From Game Three
The Raptors proved that their Game One win was no fluke as they architected the largest win by either team in this series, defeating the Warriors on their own court by a score of 123-109 on Wednesday. Golden State closed as a four-point favorite and enabled the Raptors to produce an outright upset as a result.
How the Public is Betting Game Four
At the moment, the consensus seems more or less split down the middle in this game as just 51% of the public are with the Warriors laying the points. However, it is worth nothing that Golden State opened at -5.5 and the market has since descended by a point to where the Warriors are presently a 4.5-point favorite.
The Historicals / Betting History
The Raptors have now won two games in a row at the Oracle Arena dating back to the regular season. As a result of their Game Three win and cover, Toronto has improved to 7-3-1 ATS in their last eleven contests with Golden State.
Injury Concerns
There was speculation that perhaps KD may be back for Game Four but he will remain out as he continues to nurse a right calf strain. Warriors Center Kevon Looney will be out for the remainder of the post-season after sustaining a right first costal cartilage non-displaced fracture in Game Two. Looney was an essential contributor off the bench but his loss has seemingly been erased by the activation of DeMarcus "Boogie" Cousins who has reprised a starting role as the team's Center since Game Two. In his first start back from his injury, Boogie danced his way to a double-double (11 points and 10 rebounds). There is good news for Golden State is that Shooting Guard Klay Thompson will be back in the fold after missing Game Three due to a left hamstring strain.
STOP LOSING TODAY! START WINNING WITH DOC'S TEAM OF PROFESSIONALS! GET A FREE NO STRINGS ATTACHED $60 FOR THIS WEEKEND'S GAMES!
Rest Advantages and Concerns
Both teams will be playing this game on two days' rest as this is the second game of a two-game stretch in Oakland. Regardless of the outcome in Game Four, the series will head back to the Great White North on Monday when the Raptors host Game Five.
Can Toronto Replicate Success From The Field?
The key difference maker in Game Three was overall proficiency in shooting by both teams. For the Raptors, Toronto managed to hit a remarkable 52.4% of their field goals. Hitting shots at such a high percentage will put any team in position to win, any-time, any-place. The question is can they do it again? We saw Toronto attain a similar success rate in Game One when they hit 50.6% of their field goal attempts in their victory. The Raptors would follow-up with a Game Two loss in when they hit just 37.2% of their shots from the field. Consistency will be the key word that Nick Nurse and company will need to focus on if they wish to get within one game of a NBA Championship.
Can Golden State Forget Its Shooting Woes?
On the flip-side, Golden State had an abysmally poor Game Three outing in terms of field goal proficiency. The team known as the greatest shooting team in NBA history that finished with a regular season field goal percentage of 49.1% (1st in the NBA), hit just 39.6% of their field goals in Game Three. With all things considered should Golden State get its stroke back in Game Four there is no reason to suggest that they cannot get the win. Be that as it may, Point Guard Steph Curry exploded for 47 points in Game Three. Should he get a little help from his friends, all systems will be go for the Warriors and they should equalize the series.
Keith's Pick to Cover the Spread: Golden State -4.5
For the first time in a very long time, the Warriors are essentially in a "must-win" situation. Should the reigning and defending two-time champions falter here, they will find themselves down 3-1 forced with having to win out to retain their title. The problem with this scenario is that two of the final three games in this series go through Toronto, where the Raptor faithful will be more rabid than they have ever been previously smelling their first ever NBA Championship. Golden State's prospects would look grim in such a course of events and it is for this reason that I see the Warriors playing with a sense of urgency here in Game Four to level the series. Very simply, the Raptors outclassed a nicked-up Warriors in Game Three but all that does is set-up Toronto for a let-down in their follow up. If what transpired in Games One and Two should serve as any form of a barometer in what to expect in Game Four, the Warriors should respond here and take advantage of the Raptors basking in their Game Three dominance. With Klay Thompson back in the line-up, I expect the Warriors' offense to get a jump-start here, force Toronto's hand defensively, open up more looks for the supporting cast, and enable Golden State to offer up their most comprehensive performance of the Finals. I got W's winning this one big and easily covering the 4.5 points.
TIRED OF YOUR CREDIT CARD NOT WORKING AT SPORTSBOOKS? IT WILL AT MYBOOKIE+ GET a $1000 Free Play!