2022 NFL Offensive Rookie of the Year Predictions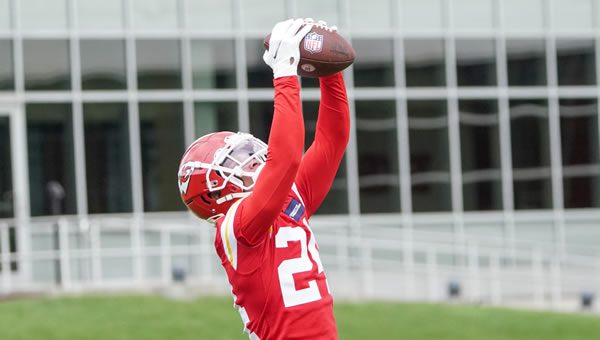 The thing that separates Rookie of the Year futures is that we really don't know. In other wagers, the grid is laid out, and sure, there can be things to change the playing field, but the range of outcomes has already been exposed. With rookies, we might think we know, but history shows us the most upset-oriented futures market in the NFL. If looking to make a more darkhorse pick, it can really be justified when betting on who will win this award. High draft picks win this award all the time, and the last four NFL Offensive Rookies of the Year were all top-ten picks, with Ja'Marr Chase, Justin Herbert, Kyler Murray, and Saquon Barkley taking it down. But before that, we saw guys like Alvin Kamara, Dak Prescott, and Eddie Lacy—guys who were down the board a bit.
One nice thing about this award is that it's not as quarterback-centric as other NFL offensive honors. Sure, offensive linemen are more or less shut out from winning this, but anyone else is fair game. Also, a team needn't be great for a rookie to stand out among voters. Unlike some awards, it's purely an individual merit equation. And sure, a QB who immediately gets his team heading in the right direction will have a leg-up. Simply having a big stat line can also get it done. And this isn't merely an evaluation of talent. It's critical to foresee a path to success. That means playing time. A guy is going to need to be a full-time player for the whole season or close to it for him to be in the mix. So look for players who aren't carrying any health situations into the new season where a starting role seems likely.
Here are six rookies who we feel have the best chance to be the 2022 NFL Offensive Rookie of the Year.
Top Six Picks to Win the Offensive Rookie of the Year (Odds by Bovada)
Kenny Pickett (+500):
No sooner do we say to find a guy with a clear path to a starting spot do we recommend Pickett. He still needs to beat out Mitch Trubisky for the gig, but if he does, he's one of precious few QBs who would have a chance to put up some numbers and potentially thrive. On the one hand, he's not the greatest prospect, and he doesn't figure to have a high ceiling. But he is a quarterback and a developed one at that, being a fifth-year senior last season in the same city. Coming off a huge season, he'll be able to compete, and it's hard to imagine a scenario where he doesn't get a chance to run with this thing. In reality, not the greatest value, perhaps, but a compelling presence in this race nonetheless.
Treylon Burks (+800):
Speaking of falling into good situations, the departure of AJ Brown, and the inability of the Tennessee Titans to develop other receivers, Burks is poised to become a guy who can really shine. Coming off a nice season at Arkansas, Burks has a big frame and falls into a spot where a lot of targets might come his way. This offense will always be centered on Derrick Henry, but there's room for more than one man to eat on this unit. And after seeing so many recent first-year receivers not require that normal coming-around period, Burks seems as good a candidate as anyone to be the next impactful wide receiver to hit the scene.
Christian Watson (+800):
On one hand, he was a second-rounder and comes from North Dakota State. And not all fancied receivers from that level turn into Cooper Kupp. On the other hand, he appears to have what it takes to step right into a pass-attack commandeered by two-time reigning MVP Aaron Rodgers. Throw in the fact that Davante Adams is now gone, and the landscape will be rife with opportunities for the speedy Watson, and one can start to visualize a path to this honor for the talented rookie pass-catcher.
100% REAL CASH up to $300

USE BONUS CODE:
PREDICT100
Garrett Wilson (+1000):
Stepping into the Jets' offense with fellow rookie and R.O.T.Y. candidate RB Breece Hall, it seems like Wilson has the slightly better starting point, with less competition in the receiving corps. And while they look to run the ball, Zach Wilson also figures to have a lot of passing attempts, and the tenth pick out of Ohio State figures to be a part of that passing profile. A real speed merchant, Wilson has to be considered here, as do all big-name rookie receivers who step into what seem to be advantageous spots such as this.
Skyy Moore (+1000):
Moore is a pick where there should be some reservations. It's hard on the surface not to think the receiver figures big into a Kansas City offense that no longer has Tyreek Hill. But the second-rounder only had one big season at Western Michigan at a position he had previously not played. Combine that with the committee of new pass-catchers the Chiefs acquired, and he's one of the more-dicey choices near the top-end of the board. But Hill's absence leaves a gaping void, and if Moore attains a favorable spot in this offense, he becomes a frontrunner.
Jahan Dotson (+2500):
The 16th pick out of Penn State, the wide receiver Dotson has established himself with two big seasons with the Nittany Lions, now looking to do the same with the Washington Commanders. With Carson Wentz taking over behind center and a productive Terry McLaurin already looking to get a lot of targets, there are concerns. But Wentz's presence could make them more aerial of an offense, and other than Antonio Gibson and McLaurin, there is a lot of room for a guy like Dotson to step in and put up the numbers that would make him a nice choice at +2500.
Football Betting Guide
New to football betting? NFL point spreads can be confusing at first, but our how to bet on football article help you bet like a seasoned pro! You'll also learn how to wager on teasers, parlays, over/unders, prop bets, futures and how point buying works.