5Dimes Sportsbook Crazy NFL Season Prop Bets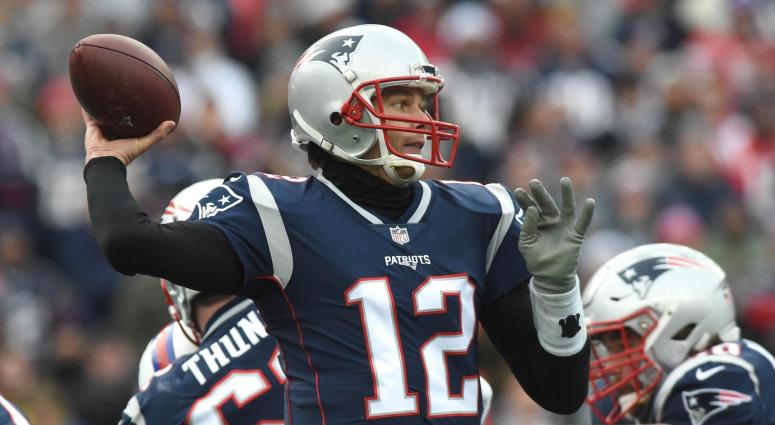 In this article, we take a look at some NFL season long props. As the name indicates, these are bets you can make at 5dimes sportsbook that take an entire season to unfold. You simply decide if certain things will occur or not. It's a yay or nay equation. Some of the bets cover just the regular season, while others also carry into the postseason. These bets are unique in that you're not betting on a team or player to do something, but rather gauging whether something will happen with all teams being eligible to do it.
These bets force the sports bettor to adopt a more long-term view with their betting. With the draft having just ended, not a lot is etched in concrete, forcing bettors to get a bit speculative with their view of the upcoming NFL betting season. But the picture is starting to form and there are some great values to be had for those who are willing to take a stand before things really take shape and solidify. And in terms of mileage or just bang-for-your-buck, it's hard to beat bets like this, where you have a vested stake in NFL action week in and week out. Let's take a look at some season long prop bets for the upcoming 2019-20 NFL season.
Will any game end in a tie? -420
No game ends in a tie +300
Ah, the dreaded tie. No one really wants it. At the same time, a few adjustments in recent years to the OT period have made it easier to happen. First, they altered the sudden-death format, which means teams can try to answer when a team opens the period with a field goal. And shortening the overtime from fifteen to ten minutes also increases the odds of a tie. Still, there were just two ties last season. The previous season, there were none. If forced to guess, one might be inclined to say there will be a tie-game at some point. But at +300, the value lies with "no game ends in a tie."
Most wins by any team over 13½ -115
Most wins by any team under 13½ -125
We will go "under" with this at -125. In the last two seasons, no team has won more than 13 games. When looking at the major contenders for this upcoming season, we may see a top-heavy league, but one where the contenders are numerous. The best teams from last season will be so again this season and their schedules won't be easy. We will go with under 13.5 on this one.
Most losses by any team over 13½ +110
Most losses by any team under 13½ -150
Last season, the worst team in the league was 3-13. There are certainly some contenders this season to lose at least 14 games. At the same time, a look at even the worst teams doesn't immediately suggest a 14-game loser. Even if you think teams like the Cardinals, Niners, Raiders, and Jets will again struggle this season, none of them look like 2-win teams. We'll go under 13.5 at -150 here.
All division winners have 9 or more wins -300
Any division winner has 8 or less wins +220
Last season, all division winners won at least ten games. In the last four seasons, only three teams took down their divisions with 9-win seasons. You have to go back to 2014 to see a team with eight or less wins lead their division. This has only happened a few times in the Super Bowl era and the landscape of the 2019-20 season doesn't seem to line up for this. We'll say "all division winners have 9 or more wins" at -300.
Any team 16-0 regular season +1050
No team 16-0 regular season -2150
It has been over 40 years since the NFL expanded to 16 games and in that time, only the 2007 Patriots managed to pull this off. So why would we want 10-1 odds on something that has occurred once in four decades? Odds of -2150 aren't tantalizing, but is probably the right move in this situation. Lay $2,150 to win $100 and sweat your face off every time an undefeated team takes the field!
Any team 0-16 regular season +1500
No team 0-16 regular season -4500
Seeing a team go winless for the entire season is an aberration, with the Browns the most recent to do this in 2017. Before that, the Lions also pulled the trick back in 2008. And since the league expanded to 16 games, that is it. Getting 15-to-1 isn't bad when it has happened twice in the last 11 seasons. Still, looking at the worst teams this season, a winless campaign seems unlikely. We prefer to leave this one alone.
Any team 18-0 conference champion +1500
No team 18-0 conference champion -4500
This has happened just once, with the 2007 Patriots taking an 18-0 record into the Super Bowl. And getting 15-to-1 odds on something that happened once in 40-something years just doesn't add up, especially when looking at the schedules of the best teams this upcoming season.
Any team 19-0 Super Bowl winner +1800
No team 19-0 Super Bowl winner -5400
It would be one thing if there were a couple top dogs in the league, as opposed to a crowded top echelon of squads who could all be called legitimate Super Bowl contenders. Granted, that means there are a number of teams who could take that next step and become utterly-dominant. But when betting on a team to do something no other team has done, you need to be rewarded for it. And while a +1800 price is certainly tantalizing, it's simply not enough. That doesn't mean I want to lay out $540 to win $10 if it doesn't happen, either. I'm going to leave this one alone.