AFC Championship Picks: Bills at Chiefs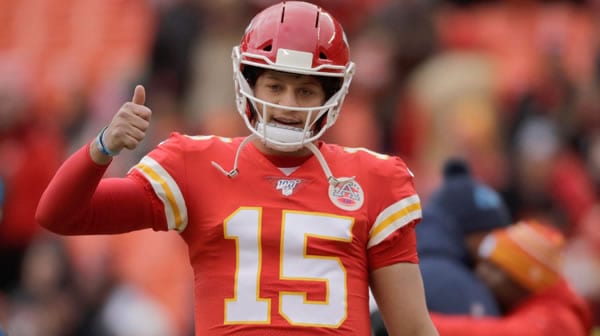 Buffalo Bills (15-3 SU, 12-5 ATS) vs. Kansas City Chiefs (15-2 SU, 7-10 ATS)
AFC Conference Championship
Date/Time: Sunday, January 24, 2021 at 6:40PM EST
Where: Arrowhead Stadium, Kansas City, Missouri
TV: CBS
Point Spread: BUF +3/KC -3 (BetNow - Deposit $100 get $100 free! Deposit $500 get $500 free! Deposit $1000 get $1000 FREE! This is a REAL CASH bonus. Not a cheese matchplay!)
Over/Under Total: 54
The Buffalo Bills come to Arrowhead Stadium to take on the Kansas City Chiefs in the AFC Conference Game. We have the two best teams in the conference, with the defending Super Bowl Champions taking on the most-improved team from the AFC in the Bills. Both teams have stockpiled wins this season, leading up to what is a difficult spot for both teams to see who gets to go to the big dance. Who will get the upper hand this Sunday at Arrowhead?
Getting a Lay of the Land
There are a lot of dots to connect for the purposes of handicapping this matchup, not all of them easy to align. In a way, you have two teams who have a lot in common—aerially inclined offensive teams where there are things they do well on defense, while that side of the ball lags far behind the offense in an overall sense. Last week we saw Brady vs. Brees in a battle of 20-year vets who are Hall of Fame-bound. In this game, you get two of the finer younger quarterbacks in the game, two guys who could be meeting in high-stakes conference battles for years to come.
Even though the Chiefs had the better record this season and are the defending Super Bowl Champions, there is a notion that the Bills aren't as far behind as some might think. With eight straight wins since an Arizona Hail Mary a few months back, they've been on a roll. They were even on a roll before that, and we've seen Buffalo pretty much be able to do what they do well. Kansas City will have to upend a team that has known little else but winning over the last several months.
While being able to beat an upstart Cleveland team was impressive, as they had to play almost the whole second half without Patrick Mahomes, there are concerns moving forward for the Chiefs. First, we saw Mahomes limping around after appearing to hurt either his big toe, ankle, or both. More concerning was a concussion suffered in the second half, forcing him out of the game. And while Chad Henne did some things to help keep the Chiefs in front in Mahomes' absence, it's times like this where you realize that teams should try to secure some better backup quarterbacks for times like this. So, it's natural to assume that Mahomes will be back in time for the conference title game, but will he be a bit diminished? Was it alarming how he wasn't able to get the offense into really high-gear against the Cleveland defense?
More Picks: Get our experts picks against the spread
Who is Peaking?
The Bills really took the bull by the horns, ending the regular season with a string of wins and then beating two good teams so far in the playoffs. They're an upwardly-moving team that is hitting a crescendo at just the right time. Favored at home against the Ravens last week, there were still a lot of people who fancied Baltimore, and after they put up a mere three points, even naysayers had to look at the Bills a different way.
For the Chiefs, they are more victims of circumstance. With the top seed locked up, they took week 17 off and sat Mahomes and lost to the Chargers. They had wild card week off and looked a little off last week. And with Mahomes going down, it adds some extra concern. Against a primed Bills team, the Chiefs are going to have to snap into high gear, which might not be that easy. Before the Chargers' loss in week 17, they barely beat Atlanta, 17-14. And before that were six one-score wins in a row. It's actually been a while since we saw the Chiefs being the Chiefs we all know. And only one covered spread since November 1 will attest to that.
But Not So Fast
I suppose if one looked hard enough, they could find some troubling items about the Chiefs that would lead them to take Buffalo. But even the most stalwart Bills supporter has to be nervous. Spreads or no spreads, beating Mahomes and the Chiefs in Arrowhead is no small feat. If Mahomes can be at least near full-power, the Buffalo defense that was able to dial up the right recipe against the run-heavy Baltimore approach will be more hard-pressed to contain all the Kansas City weapons. With enough run to keep offenses honest, the Chiefs can unfurl an aerial attack that could severely test a Buffalo secondary that has been fairly average for most of the season in terms of overall stoutness.
But that goes both ways. Josh Allen and all his weapons could easily wreak havoc on the Kansas City defense. At the end, you're dealing with two powerful offenses going against defensive units that can be exploited. But while both defenses are not all that stout overall, they are playmaking defenses who can impact a game in a big way. Both secondary units secure a lot of turnovers, they can both apply a fearsome pass-rush, and both defenses are able to string together a good performance on the right day.
Take the Points
It's not easy to bet against KC at home in this context. Ragged recent form aside, they could very easily snap back into vintage KC form, which would make this a very difficult road test for the Bills. I just think that the contrast in how the Bills enter this spot, as opposed to how KC is kind of sagging at the wrong time, is enough to give this game a toss-up feel to it. While not in any way writing off the Chiefs in this game, which would be ill-advised, I think the season-evolution of the Bills suits them better in this spot, and I see them covering the spread at Arrowhead on Sunday.
Loot's Prediction to Cover the Point Spread: I'm betting on the Buffalo Bills plus three points. Bet your Buf/KC pick and ALL your sports bets at -105 reduced odds instead of the spendier -110 option that you've got! Making the switch to reduced odds will save you THOUSANDS of dollars over the long haul! Click here to bet more efficiently today!
Football Betting Guide
New to football betting? NFL point spreads can be confusing at first, but our how to bet on football article help you bet like a seasoned pro! You'll also learn how to wager on teasers, parlays, over/unders, prop bets, futures and how point buying works.