Bet Most Receiving Yards in the NFL 2019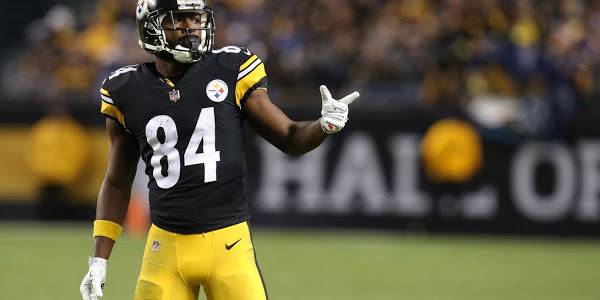 Most Receiving Yards in the NFL
Placing a bet on who will lead the NFL in receiving yards can be a fun bet. It's usually a pretty wide-open category and the most prominent betting sites have very different odds. Last season, there was some suspense during the season, with Atlanta wide receiver Julio Jones leading in yards for the second time. And it's really an up-in-the-air category, as no players had led the league in yards more than twice since Jerry Rice did it. This season features a stocked list of viable candidates. Let's look at some of the different factors we will be considering, followed by the odds, and our best picks.
Team Philosophy
Naturally, how an offense intends to operate plays a big role on whether a receiver can get to this level. It's important during the offseason to note any changes at head coach or the offensive coordinator spot. A recent look at who has led the league in receiving yards shows players working in offenses that stress the pass. Seems easy enough, but there are some wrinkles within that context.
Quality of Team
A recent look at yardage-leaders shows a mixed bag in this regard. Lately, it's about half and half on whether the top receiver's team even makes the playoffs. Sure, a powerful offense from a good team sets up well for a top receiver to flourish. But sometimes, a lack of offensive balance, playing from behind on a bad team, or being the only real weapon in an offense can also lead to padded stats.
Quarterback
It's not wrong to look for receivers on teams with good quarterbacks. Prolific ball-throwers have receivers with big numbers. But the quarterback doesn't have to be a Hall of Famer in the making, either. Since 2001, some of the quarterbacks who threw to the league leader in receiving yardage includes Jake Plummer, Marc Bulger, Jake Delhomme (twice), Matt Schaub (twice), Kyle Orton, and in 2013 when Josh Gordon led with Brandon Weeden and Jason Campbell splitting time at quarterback.
Run Game
On one hand, you don't want to usually go with an offense that runs so much that it makes it hard for the aerial game to put up numbers. But picking receivers on team with a respectable and difference-making run-game can really give you an edge. Simply put, a diversified offense takes the focus off individual players. Receivers on teams that can run well are more-open and therefore, put up numbers.
Weather
When you're in the middle of a receiving yardage race, you probably don't want the guy you bet on to be playing in a bunch of harsh weather late in the season. Still, just in this decade, we've seen receiving yards leaders coming out of Pittsburgh twice, Cleveland, and Denver. Still, picking receivers out of New England, Buffalo, New York, and Chicago isn't easy. But a stadium getting bad weather doesn't necessarily remove an otherwise good candidate from consideration.
Evaluating Entire Receiving Corps
Again, this one requires a delicate balance, as well. A team with a plethora of options could mean a receiver doesn't get the necessary number of targets to compete in this category. At the same time, being the only viable ball-catcher in an offense could lead to a lot of double-teams. Still, just in the last decade, Andre Johnson, Calvin Johnson, Josh Gordon, and TY Hilton accounted for about half of the receiving-yards titles with not much around them, so who's to say?
Player Moves
As we have noted, it's important to fathom what a receiver you're betting on has around him personnel-wise. You want to look if a team added other ball-catchers, then decide if that will help the receiver thrive or take a lot of targets away from him. Maybe a team boosted their run-game and that's enough to give a receiver the edge he needs. Or the offensive line was boosted and the quarterback will be spending less time on his back. Before plunking down loot on a player, see what changed around him.
NFL Regular Season Props - Most Receiving Yards
Julio Jones +600
DeAndre Hopkins +700
Michael Thomas +1000
Odell Beckham Jr +1200
Mike Evans +1500
Antonio Brown +1600
JuJu Smith-Schuster +1600
Adam Thielen +2000
T.Y. Hilton +2000
Tyreek Hill +2000
Davante Adams +2500
Keenan Allen +2500
A.J. Green +3300
Travis Kelce +3300
Amari Cooper +4000
George Kittle +5000
Brandin Cooks +6000
DeSean Jackson +7500
Julian Edelman +7500
Kenny Golladay +7500
Robert Woods +7500
Stefon Diggs +7500
Zach Ertz +7500
Chris Godwin +8000
N'Keal Harry +8000
Demaryius Thomas +10000
Keke Coutee +10000
D.K. Metcalf +10500
Christian Kirk +12500
D.J. Moore +12500
Dante Pettis +12500
Jarvis Landry +12500
Sterling Shepard +12500
Tyler Boyd +12500
Tyler Lockett +12500
Alshon Jeffery +15000
Antonio Callaway +15000
Calvin Ridley +15000
Cooper Kupp +15000
Dede Westbrook +15000
Golden Tate +15000
Kenny Stills +15000
Marquise Brown +15000
Robby Anderson +15000
Sammy Watkins +15000
Saquon Barkley +15000
Michael Gallup +17500
Todd Gurley +17500
A.J. Brown +20000
Courtland Sutton +20000
Emmanuel Sanders +20000
Geronimo Allison +20000
Hakeem Butler +20000
James Washington +20000
Jamison Crowder +20000
Jared Cook +20000
Josh Gordon +20000
Larry Fitzgerald +20000
Marvin Jones Jr +20000
Tyrell Williams +20000
Will Fuller +20000
Christian McCaffrey +22500
Allen Robinson +25000
Austin Hooper +25000
Curtis Samuel +25000
David Njoku +25000
Evan Engram +25000
Mike Williams +25000
Mohamed Sanu +25000
O.J. Howard +25000
Tarik Cohen +25000
Corey Davis +30000
Eric Ebron +30000
Hunter Henry +30000
Alvin Kamara +35000
Top Candidates
Julio Jones (+600): A lot of things are in-place to make this pick. He has done it twice before, is still at his peak, and plays in the perfect offense and stadium to put up huge numbers. There are also enough respected ball-catchers in the Falcons' offense that defenders can't afford to solely focus on Jones. The top favorite on the board is a big player in this category.
DeAndre Hopkins (+700): About 100 yards off the pace last season, Hopkins is one of the more consistently-productive receivers on this list and the star of a good offense with a growing force at QB in Deshaun Watson. With growing forces around him like receivers Will Fuller and Keke Coutee, maybe he can free up a bit, but he's already close.
Mike Evans (+1500): A consistent performer who eclipsed 1500 yards last season for the first time, 153 yards behind the league-leader Jones. With Arians coming in as head coach, the approach will remain pass-heavy. After losing their number two and three receivers, however, and with no running-game to speak of, will the double-team matchups be too much to overcome? Still a pretty decent value at 15-1.
JuJu Smith-Schuster (+1600): Not that far off last season with 1426 yards, Smith-Schuster becomes Pittsburgh's top aerial weapon and you'd think he would stand to inherit some of departed Antonio Brown's targets. With Brown gone and the run-game not strong, he will definitely have to work harder to get open. But with the defending passing yards leader as his QB, his numbers could be big. A nice choice at these odds.
Adam Thielen (+2000): A quieter sort, he has compiled over 2600 receiving yards the last two seasons and has a QB in Cousins who can put up numbers. Having weapons around him like Stefon Diggs also means he can avoid double-teams more often than not. Last season, he was out in front by the midseason point, before tailing off. He had eight straight 100-yard games to open 2018 and a more-complete season should have him right in the mix at 20-1.
50% Cash up to $250

STOP LOSING TODAY! START WINNING WITH DOC'S TEAM OF PROFESSIONALS! GET A FREE NO STRINGS ATTACHED $60 FOR THIS WEEKEND'S GAMES!