Bet NFL Teams to Make And Miss The Playoffs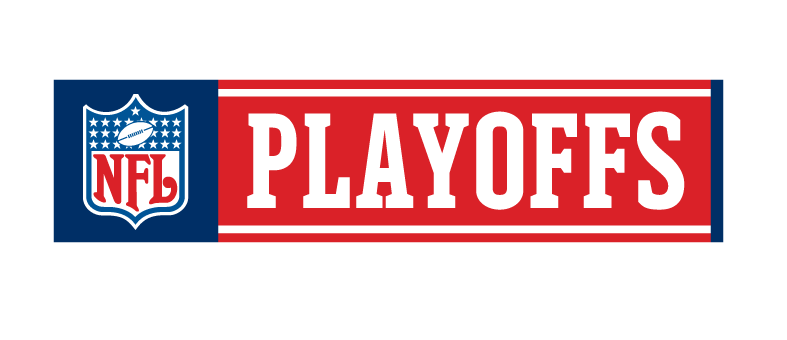 Bet on NFL Teams to Make the Playoffs or Not
This is one of our favorite season-long prop bets in the NFL. First, it boils the bet down to a very clear and understandable goal. What you're betting on is also the precise thing that teams and players are trying to do—make it to the postseason. It's amazing how many NFL bets don't have as strong a connection to what teams are trying to accomplish, like betting on a team to win a certain number of games or to win by a certain number of points. This bet is in lockstep to the goals of the teams you are betting.
This is also a good bet to showcase the power of your individual NFL analysis and insight. Every season, there are teams that start hot in week 1 and eclipse the expectations of the public. Or there are teams that fail to live up to the hype. This bet allows you to profit off of those observations you have about the upcoming season. We all have ideas about what teams will be better or worse than advertised and now is the time to take those positions—before everyone else knows about it. And in terms of getting action on your bets, it's hard to beat this wager. You will have a long-lasting vested interest in whatever team you bet, lasting the entire season or at least until a team's playoff future is determined.
We will list the odds of each team to make the playoffs or to not make the playoffs, while giving picks for each team. Following that, we will offer our five top picks to make the playoffs and one long-shot that could really surprise and buck the odds for a big profit. Let's get started!
NFL Propositions - AFC Playoffs
New England Patriots make playoffs -900
New England Patriots won't make playoffs +600
Playoffs or No Playoffs: Playoffs. While a stance can be justified that New England won't go as far as normal, it would qualify as extreme to project they miss the postseason altogether. Sure, anything can happen, like a really bad injury to Tom Brady. But even so, +600 doesn't seem like enough if you somehow predicted that right.
Kansas City Chiefs make playoffs -440
Kansas City Chiefs won't make playoffs +350
Playoffs or No Playoffs: Playoffs. There seems to be a growing contingent of fans projecting that the KC recipe for success falls flat this season, due to all their player issues dating back to late last season. I don't buy it. The "D" looks better, even if they lost a little horsepower on the other side of the ball. Look for the Chiefs to be in the playoffs this season.
Los Angeles Chargers make playoffs -230
Los Angeles Chargers won't make playoffs +190
Playoffs or No Playoffs: Playoffs. It seems like pretty decent value to get a 12-win team from last year at just -230 to make the postseason the following season. With a "D" coming into its own and a high-powered offense led by Philip Rivers, winning less than ten games this season seems unlikely. And even if some stars didn't line up right, I'd tend to require more than +190 for calling that right.
Indianapolis Colts make playoffs -230
Indianapolis Colts won't make playoffs +190
Playoffs or No Playoffs: No playoffs. A healthy Luck, a running-game with some juice, and a defense that is rising would appear to have the Colts in good stead for making the playoffs this season. But this isn't about just making yay-or-nay picks, as one has to take the value component into play. This seems more like a toss-up proposition. It's a tough division and -230 is just too steep. I'll go out on a limb here and say "no playoffs."
Cleveland Browns make playoffs -130
Cleveland Browns won't make playoffs +110
Playoffs or No Playoffs: No playoffs. This bet like all of them depends on the odds and I have a different take here. I may end up paying for this one. On paper, it would appear that enough improvements have taken place to make this formula come together enough to at least creep into the postseason. I see them getting it together later in the season, falling just short in the end. I think the moves they made will dazzle more on paper than it does on the actual playing field. In a tough division, it won't quite be enough.
Pittsburgh Steelers make playoffs +105
Pittsburgh Steelers won't make playoffs -125
Playoffs or No Playoffs: No playoffs. The defense might now be the best part of the team. But with a dicey run-game, the loss of their top receiver, and Big Ben being a constant injury-threat, they seem a lot less-solid than other teams on this list, or even in their own division. With a changing complexion in the conference, the Steelers have regressed (more on the AFC North) just enough to make this maybe a tad out-of-reach.
Houston Texans make playoffs +155
Houston Texans won't make playoffs -175
Playoffs or No Playoffs: Playoffs. A lot of people forget they were 11-5 last season. They always seem to get a lot out of what they have under head coach Bill O'Brien. If they can stay somewhat healthy in key spots, I don't see how the defending AFC South champs will slip much. And at +155, that seems like a righteous value.
Baltimore Ravens make playoffs +180
Baltimore Ravens won't make playoffs -220
Playoffs or No Playoffs: Playoffs. I know they lost some big horses on defense, but I think the projected downturn of their "D" has been overstated. Lamar Jackson is in his second season and should be better, boosted by the top running-game in the conference. And an ultra-strong running game, parlayed with a top defense, is a pretty strong formula to get to the postseason. At +180, the value is also there. I feel pretty good about the Ravens this season.
Jacksonville Jaguars make playoffs +300
Jacksonville Jaguars won't make playoffs -360
Playoffs or No Playoffs: No playoffs. I anticipate a better season this year for the Jags, who fell to 5-11 last season. Getting Nick Foles is a big bonus and maybe some additions on defense like first-rounder Josh Allen will help them rediscover their form from 2017, when they nearly made it to the Super Bowl. In a tough division and conference and I don't see the Jags being more compelling than their three division rivals.
Tennessee Titans make playoffs +300
Tennessee Titans won't make playoffs -360
Playoffs or No Playoffs: Playoffs. An easy team to overlook, the Titans are not flashy and don't have many stars on the team. They were still 9-7 last season and that easily could have been 11-5 or better. In keeping with their low-profile, they made a lot of quiet moves in the offseason, many of them strengthening both lines-of-scrimmage. With a few more things going right, I see Tennessee right in the thick of their division-race late. And at +300, this might be the best value in the whole AFC.
New York Jets make playoffs +325
New York Jets won't make playoffs -400
Playoffs or No Playoffs: No playoffs. In a proposition like this, it's better to be early than late. A stance can certainly be justified on the upstart Jets to make the playoffs. First-year Jets coach Adam Gase will likely get this team pointed in the right direction. Darnold should get better in his second season and Le'Veon Bell will help. CJ Mosley and rookie Quinnen Williams will help an improving defense. From a value standpoint, it makes some sense, but when one can't find room for Cleveland, Pittsburgh, and Indy, it's hard to make a case for the Jets.
Denver Broncos make playoffs +450
Denver Broncos won't make playoffs -600
Playoffs or No Playoffs: No playoffs. A definite X-factor on this board. One of the top two dogs in their division could conceivably falter. They have a lot of youngsters on the rise on both sides of the ball. Maybe Vic Fangio can find some magic and squeak them in there and at +450, it could be worth a shot. But a lot of other teams have more-compelling cases with just six spots available. But if they can somehow get good QB play from either Flacco or rookie Drew Lock, while some youngsters blossom, it's not that crazy.
Buffalo Bills make playoffs +525
Buffalo Bills won't make playoffs -750
Playoffs or No Playoffs: No playoffs. I'm not going to lie—it's interesting. They bolstered the run-game and the draft could deliver, especially with DT Ed Oliver. They invested on both lines. And without much to justify it, I see Josh Allen getting better this season. They added receivers Cole Beasley and John Brown, which could help, but you would have thought they would have procured more viable aerial weapons with which Allen could work. Still, if things shift enough in the conference, it's not impossible to picture the Bills slithering their way in there with a 9-7 record.
Cincinnati Bengals make playoffs +700
Cincinnati Bengals won't make playoffs -1100
Playoffs or No Playoffs: No playoffs. A new face in Zac Taylor at the top, an improved offensive line, and perhaps catching some better breaks with injuries and whatnot could justify making Cincy a halfway-interesting dark horse. It's still hard to justify on a lot of levels. It wouldn't appear that they made enough moves to improve drastically and they're not going to get a lot of help from what looks to be a difficult schedule. In a pretty tough division, this one is a pretty hard case to make.
Oakland Raiders make playoffs +700
Oakland Raiders won't make playoffs -1100
Playoffs or No Playoffs: No playoffs. Not a lot of optimism for a team that made a lot of moves in the offseason, getting receivers Antonio Brown and Tyrell Williams, along with three first-rounders. That's how far they appear to be from contention. On one hand, you want to defer to Gruden's abilities, as he didn't wait a decade to come back and just stink it up. But this appears to be a longer-term project. Even stalwart Raiders optimists probably realize this team will be in Las Vegas before we can start talking about playoffs.
Miami Dolphins make playoffs +1100
Miami Dolphins won't make playoffs -1700
Playoffs or No Playoffs: No playoffs. They have a new head coach in Brian Flores, with a new look at QB with either Ryan Fitzpatrick or Josh Rosen. Let's say they get decent quarterback play, what weapons do they have? Go ahead and name them. And it's a cast that actually got thinner in the offseason with some departures. Flores is known for his defensive acumen and with some personnel boosts on that side of the ball; the "D" could be pretty good. It won't be enough and if it were, +1100 for pulling it off isn't sufficient. They are, after all, 90-1 to win their division.
NFL Propositions - NFC Playoffs
Los Angeles Rams make playoffs -335
Los Angeles Rams won't make playoffs +275
Playoffs or No Playoffs: Playoffs. But I don't think I'd lay -335 that they do so. Seems like a lock on paper, as they didn't recede in any measurable way. They may have even added a little juice on defense. It's just that Seattle and San Fran should be better and who knows about Arizona with their new approach? Picking them to miss the playoffs might be a year premature, as it's hard to see this team not winning at least ten games. I'd stay away from this one.
New Orleans Saints make playoffs -335
New Orleans Saints won't make playoffs +275
Playoffs or No Playoffs: Playoffs. They lost Ingram, but were otherwise thoughtful in their offseason personnel moves. I see Jared Cook doing well, as Brees has recently lacked a difference-making tight end. They bolstered the pass-defense with some promising youngsters and a few veterans. After a 13-win season that ended bitterly in the playoffs, I'd look for the Saints to be chomping at the bit all season. Brees isn't getting younger and now is the time to strike. I see it almost being worth -335 that they make the playoffs.
Philadelphia Eagles make playoffs -210
Philadelphia Eagles won't make playoffs +175
Playoffs or No Playoffs: No playoffs. Granted, the third choice in the conference would normally be a no-brainer, but hear me out. If no odds were involved and you were just picking six teams to make the postseason out of the NFC, you'd tend to include Philly. The odds being -210 takes it a little out of range for me. They finished last season strongly and some personnel moves offer promise. But with Foles gone, they rely on Wentz and are one bad injury away from having big problems. And even if he stays healthy, their schedule is tough and a few slipups could cost them in a deep conference of contenders.
Chicago Bears make playoffs -140
Chicago Bears won't make playoffs +120
Playoffs or No Playoffs: Playoffs. This one comes down to defense, as this Bears' "D" has the chance to be something special. The "D" even added some juice and on paper, they look to be the most-complete unit in all of football. A few things give some pause, however, and one is a brutal schedule. They are in a tough division to begin with and they have 4 tough road games outside the NFC North. With Jordan Howard gone, their list of offensive weaponry for Mitchell Trubisky to work with is pretty thin. It won't matter and despite what you hear, defense still counts for a lot in this business.
Green Bay Packers make playoffs -105
Green Bay Packers won't make playoffs -115
Playoffs or No Playoffs: No playoffs. At nearly even-money? Forget it! And that's not even to be dismissive of the team or the changes they've made on the coaching staff and with personnel. They are headed in the right direction. With 9 wins in their last 27 games, however, they are at least a bit boosted by reputation at this point. It would be in no way earth-shattering if they made it. Their defense could hit their stride and if healthy, Rodgers could still be the best QB in the conference when he's on. I just see too many issues on the line-of-scrimmage, a lack of difference-makers on offense, and an overall lack of value at these odds. I like -115 to not make the playoffs in this one.
Minnesota Vikings make playoffs +110
Minnesota Vikings won't make playoffs -130
Playoffs or No Playoffs: Playoffs. One of the more paining decisions on this board, following an 8-7-1 season where the big investment in Kirk Cousins fell a bit flat. Still, they weren't that far off in a season where the good breaks were few and far between. With less frequent attacks from the injury bug, things could take form better for the Vikes this season. I sense high urgency from personnel and coaching alike on this squad. The schedule doesn't offer much relief, at least until the end of the season where they get three divisional games at home in their last four. I see them sneaking in.
Dallas Cowboys make playoffs +115
Dallas Cowboys won't make playoffs -135
Playoffs or No Playoffs: Playoffs. I see things setting up well for the Cowboys this season, following a strong finish to last season. Their defense is making progress and should be well above-average. There is a lot of urgency, with careers on the line. An offense that seemed to gain in variety and effectiveness added even more pieces with Witten coming back and Randall Cobb now in the mix. I don't love the difficulty of the schedule, but the defending NFC East champs have a pretty realistic path to the postseason and they're actually getting decent value for a change.
Atlanta Falcons make playoffs +155
Atlanta Falcons won't make playoffs -175
Playoffs or No Playoffs: No playoffs. A marginal case if there ever were one. Part of me thinks they will be better. Fewer injuries on offense should offer some variety to what is still a vital aerial attack. Beefing up the line won't hurt, either. Quinn taking over the "D" could also help. It's a numbers game. You have three 12-win teams from last season in this conference, a slew of other proven contenders, and there are only so many spots to go around. And if you wanted to put Atlanta in that mix, it's not crazy at all, but just not tasty enough at +155.
Seattle Seahawks make playoffs +155
Seattle Seahawks won't make playoffs -175
Playoffs or No Playoffs: Playoffs. The projected downfall never occurred, as Seattle stayed in the mix despite a mass rebuilding across different areas of the team. A strong-enough core with some youngsters blossoming ahead of schedule once again have the Seahawks as a team on the rise. Last season, they won ten games; they didn't lose a lot, and still seem to be an afterthought according to the odds. They always thrive in spotlight-games, which they have five of this season. They have more youngsters who could really help and should be getting better, not worse.
San Francisco 49ers make playoffs +240
San Francisco 49ers won't make playoffs -280
Playoffs or No Playoffs: No playoffs. But I would bet that they make it way before laying -280 that they don't. A lot of variables exist and they haven't caught many breaks on the injury front in the last few seasons. Still, the causes for optimism are multifold. They have a growing offense with a presumably-healthy Garoppolo working with a rising killer at tight end in George Kittle, along with Jerick McKinnon, Tevin Coleman, Dante Pettis, and other rising forces. The "D" adds Nick Bosa and Dee Ford. With some luck, there could be room for them.
Carolina Panthers make playoffs +250
Carolina Panthers won't make playoffs -300
Playoffs or No Playoffs: No playoffs. The value isn't that bad, but their winning case doesn't compare to at least four teams left out of the playoffs. They are a bit one-dimensional on offense, with Christian McCaffrey the bulk of their effectiveness. Newton hasn't gotten better. The defense hasn't either. They did well in the offseason, bolstering both lines and adding some interesting pieces that could go a long way. Again, there's only so much room…
Detroit Lions make playoffs +500
Detroit Lions won't make playoffs -700
Playoffs or No Playoffs: No playoffs. On one hand, a lot weirder things have happened. Six game winners from last season, some youngsters could develop and the schedule isn't terrible. Let's say CJ Anderson can deliver and Kerryon Johnson starts to blossom and all key guys stay healthy, Detroit's offense could be in good shape. The defense wasn't great at making game-changing plays last season, but their overall rigidity improved. Patricia's second year at the helm offers some promise, but they might be a year or so away.
Tampa Bay Buccaneers make playoffs +525
Tampa Bay Buccaneers won't make playoffs -750
Playoffs or No Playoffs: No playoffs. I have faith that Bruce Arians will get this pointed in the right direction. First-rounder Devin White and Ndamukong Suh give the "D" more teeth. Aerially, they should still be a force, but Jameis Winston needs to have a big season and they need to cut turnovers by a lot. They may have improved their lines, but they still seem a notch below what a playoff team has in the trenches. No running game also hurts. Not sure I'd lay -750 that they don't get in, but +525 isn't enough to give this one a whirl.
Washington Redskins make playoffs +535
Washington Redskins won't make playoffs -770
Playoffs or No Playoffs: No playoffs. The yay side of this equation packs better value than the nay side. One harkens back to last season when they had a stranglehold on the NFC East before losing Alex Smith, along with some other key guys. And maybe first-rounder Dwayne Haskins or Case Keenum can step in there and perform. Still, a depleted aerial corps and potential issues on the other side of the ball make this a dicey proposition. But it can be justified on some levels. I think they have better than a one in five or six chance.
New York Giants make playoffs +450
New York Giants won't make playoffs -600
Playoffs or No Playoffs: No playoffs. Some good things could start to resonate, especially if Manning can have a bounce-back campaign. Saquon Barkley could explode and they could make up for the loss of Beckham with the addition of Golden Tate and others. Maybe their first-rounder QB Daniel Jones takes the world by storm. Or additions on "D" like rookie Dexter Lawrence and Jabrill Peppers help bring the best out of that side of the ball. The O-line should be better. So it's not like there is no case to be made. It just seems to be asking for too much.
Arizona Cardinals make playoffs +975
Arizona Cardinals won't make playoffs -1475
Playoffs or No Playoffs: No playoffs. Getting an offense to explode is the best way to cover up for a lot of other issues. Putting head coach Kliff Kingsbury and first overall pick QB Kyler Murray together makes them an X-factor with odds to perhaps justify taking a chance on this. It's not like the defense is totally hopeless, as they should be pretty strong against the pass. Both lines still appear to be on the weak side and a lot will need to go right with the skill positions on offense for this to materialize ahead of schedule. Most teams at the bottom of the board in a conference are without much hope and the Cardinals appear to have at least some.
TIRED OF YOUR CREDIT CARD NOT WORKING AT SPORTSBOOKS? IT WILL AT MYBOOKIE+ GET a $1000 Free Play!
Best Five Picks to Make Playoffs
Los Angeles Chargers (-230): Strong value for a rising team coming off a 12-win season.
Baltimore Ravens (+180): Nearly 2-1 for a team with this defense and run-game?
Tennessee Titans (+300): Getting 3-to-1 for a rising team that almost made it last year when almost nothing went right isn't too shabby.
New Orleans Saints (-335): A bit of a heavy lay at -335, it still seems like good value for what should be a pretty routine outcome.
Seattle Seahawks (+155): A team that is easy to overlook, they have shown they belong and are pretty juicy at this price.
Best Long-Shot Pick to Make Playoffs
Detroit Lions (+500): The defense has a high ceiling with a diversified offense that could thrive. A long-shot for a reason, but still one with some upside and value.