Carolina Panthers vs. Cincinnati Bengals Odds, Angles, Prediction ATS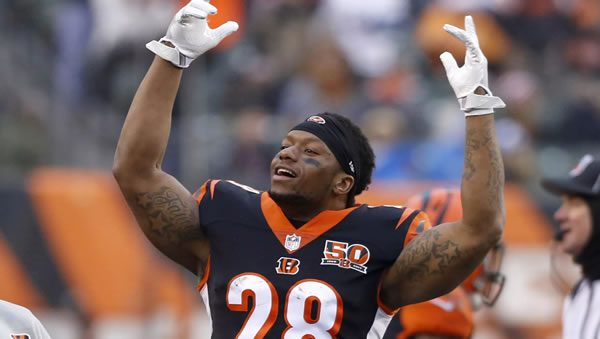 Carolina Panthers (2-6 SU, 3-5 ATS) vs. Cincinnati Bengals (4-4 SU, 5-3 ATS)
Week 9 NFL
Date/Time: Sunday, November 6, 2022 at 1PM EST
Where: Paycor Stadium, Cincinnati, Ohio
TV: Fox
Point Spread: CAR +7/CIN -7 (Bovada – There are some GREAT props on DJ Moore this week! He has a connection with PJ Walker and should BLOW UP the Cinci D!)
Over/Under Total: 43
The Carolina Panthers take on the Cincinnati Bengals on Sunday in week 9 action. The Panthers are coming off a wild week 8 loss to the Falcons, 37-34, in a gut-wrenching defeat that followed a furious comeback, ruined by foolish penalties and mistakes. At 2-6, they now turn their attention to the Bengals in a tough road spot. On Monday Night Football, the Bengals came up short in an ugly showing against the Browns, dropping to 4-4 in a 32-13 road loss that now has them looking up at first-place Baltimore. Can they get back on the right track at home this week or will the Panthers give them a run for their money? Lets break it down!
Panthers: An Interesting Study
On one hand, you see them dealing away Christian McCaffrey, firing their head coach, and shopping some of their other few remaining desirable pieces of talent, and the mind goes to the conclusion that theyre tanking. Even in a dysfunctional division where the Falcons sit atop at just 4-4, the hope in minimal for making anything substantive out of this season. With PJ Walker out, the exit of CMC, and everything else, its just not a good look. Then these last two weeks, we see some of their best play and you really start to wonder. After weeks of getting their clocks cleaned and not sniffing the covering of a spread, they laid a 21-3 beating on the Buccaneers, before last week where they blew a game that was in the bag.
Maybe now is not the time to take a low-end view on the Panthers in games like this where the spread is getting up there. Theyre giving a good effort for interim coach Steve Wilks. PJ Walker is certainly a dicey NFL starting quarterback, but he plays hard and has guts, as evidenced with the late-game drama we saw last week. Running back DOnta Foreman, with three TDs last week, should slip in there nicely in replacement of McCaffrey. He really is a good running back and DJ Moore is a good receiver with his surge in the last few weeks making up for a really slow start. And while his TD celebration ended up likely costing them the game, it doesnt mean this offense doesnt have more upside than what they showed to start the season.
100% REAL CASH up to $300

USE BONUS CODE:
PREDICT100
Defensive Matchup as Bleak as it Looks for Panthers?
In an overall sense, you'd have to say the Panthers have been solidly below average in most aspects, both against the pass and run. Against a Cincy team that can do both, that might not bode well. This secondary maybe catches a break with the Bengals being without Chase, but there is still ample juice to do damage. It's a tough spot and being on back-to-back road spots isn't great for a team that might have been run ragged on Sunday in what was truly a heartbreaking loss that went almost the whole way through overtime. And even with Cincy coming off the short week, you wonder if the turnaround in this spot will be harder with Carolina again on the road and coming off a hard week.
Still, we've seen the Carolina defense deliver in some situations. Lately, we've seen the pass-defense completely derail Tom Brady and keep the Rams and Cooper Kupp in relative check. It didn't really hold up last week in what dissolved into a shootout with Atlanta. It's not what anyone can call a good or consistent defense. It's still a "D" with some star talent, and when you have guys like Brian Burns up front and a good young corner like Jaycee Horn, along with the playmaking of guys like Donte Jackson, it can make things a little better.
Get Jay's Buffalo Bills at NY Jets Week 9 Spread Pick
Good Spot for Cincinnati?
One has to be careful with the Cincinnati offense on the heels of the flop on MNF against Cleveland. When you lose a guy like Chase, the setback can go beyond the obvious loss of production. A personnel loss of that nature can set a whole offense off-key. And while a one-game window isnt enough to justify that sentiment, it was clear that something was askew with the Cincinnati offense and well see this week at home if they're able to soldier on effectively without Chase—that their air game can still deliver with good remaining talent and that their run-game can come through without defenses keying in the dangerous Chase.
Maybe losing on MNF and falling to 4-4 will renew some urgency inside the Bengals that they otherwise wouldn't have had for an incoming team like the Panthers. If Cincinnati was cruising along with some available margin for error, you could almost make a case for some apathy setting in and giving the Panthers a better angle to cover. But looking to not get upset twice in a row and fall below .500, I'd look for a more-pointed effort on both sides of the ball this week from the Bengals.
Lay the Points
This season, the defending AFC champions are a more-dicey proposition. Things aren't clicking as well, and they've had to deal with some injury setbacks, especially in the receiver category. But if able to time their explosions, you still can end up in OK shape and something tells me they will get off this week at home and with some urgency settling in. A loss here, and the season would officially be getting away from them. I don't rule out that Carolinas recent surge won't serve them well, but I still see the Bengals laying it on thick at some point in this game, creating separation from the Panthers, and winning and covering at home.
Loot's Prediction to Cover the Point Spread: Im betting on the Cincinnati Bengals minus 7 points. Bet your Week Nine NFL picks for FREE by scoring a 125% real cash bonus up to $400 when you use bonus code PREDICTEM at GTBets Sportsbook! They'll give you a free half point everytime you bet your favorite team as well!
10* CONF CHAMP TOTAL - 7-3 (70%) NFL PLAYOFFS
AAA Sports has hit BOTH their Wildcard Round and Divisional Round TOTAL OF THE YEAR, meaning you simply CAN NOT afford to miss out on their CONFERENCE CHAMPIONSHIP TOTALS WINNER! Now an ABSOLUTELY ELECTRIC 7-3 (70%) in the NFL Playoffs, this is TRULY the BIG PLAY that you've been waiting to just UNLOAD on!