Carolina Panthers vs. Detroit Lions Pick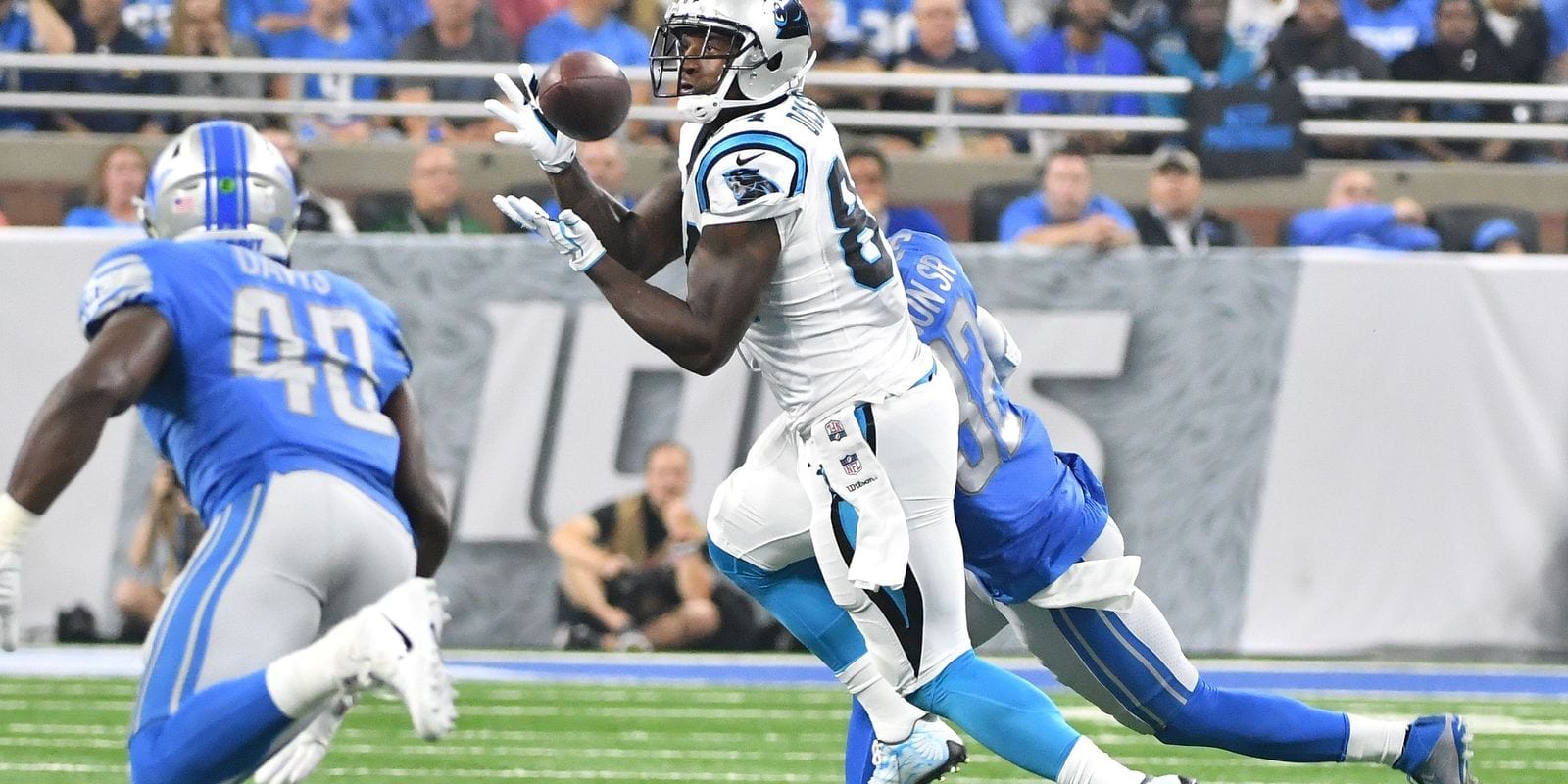 Carolina Panthers (6-3 SU, 5-4 ATS) vs. Detroit Lions (3-6 SU, 5-4 ATS)
NFL Week 11
Date/Time: Sunday, November 19, 2018 at 1PM EST
Where: Ford Field, Detroit, Michigan
TV: Fox
By Loot, Expert Football Handicapper, Predictem.com
Point Spread: CAR -3.5/DET +3.5
Over/Under Total: 52
The Carolina Panthers come to Ford Field on Sunday for a week 11 NFC matchup with the Detroit Lions. Neither team had a really fun time of it in week ten. On Thursday, the Panthers took a sound beating, 52-21, at Pittsburgh. After winning three straight before that, they look to make things right this week. It might not be so easy, albeit against a 3-6 Lions team that came up short, 34-22, to the Bears at Soldier Field on Sunday. At home, they're a different animal and remain a dangerous and quixotic team despite their record. I like the Lions to cover the number at home. Three straight losses might have them on their back, but I see them flipping the script a bit in Detroit.
Detroit's Volatility vs. Carolina's Stability
The NFL itself can simply be erratic. From week to week, things can and often do change on a dime. Time and again this season already, we see the point spread made into a mockery in Detroit games. One week, they're getting crushed at home by 31 to the Jets of all teams, the next week they're beating the Patriots by 16. They easily beat the Packers and Dolphins on the road and then get spanked by the Seahawks by 14 at home. From week to week, it's hard to read. Then again, this latest three-week stretch finds them to be simply in bad form, as their opponents have easily covered the spread.
In contrast, the Panthers have been pretty solid. Their massive loss to the Steelers would be the exception, even if they were underdogs. They've just been more-dependable this season, beating teams they should beat for the most part, especially as of late. Sure, there is variance, but more often than not, you'll get what you signed up for—a strong running team that is also adept at defending the run, along with strong leadership and playmaking across the board.
Sportsbooks Ordered By Bonus Offer - Here
Detroit Matchup Issues
On one hand, Matthew Stafford has pretty strong stats, but their offense isn't that strong overall. There have been times this season when we see an emergence of their run-game with rising rookie Kerryon Johnson and LeGarrette Blount, but it's been stagnant the past few weeks. Against a Carolina run-defense that is very stout, it would be a weird time for that part of their offense to flourish. Again, Stafford can still air it out and the Carolina secondary isn't quite what they once were. Granted, losing Golden Tate in a trade doesn't help, but Kenny Golladay is an emerging receiver and with Marvin Jones and two pass-catching backs in Johnson and Theo Reddick, there are still weapons. The Carolina defense has given up 9 aerial TDs in the last two games, so there is daylight for the Lions to exploit at home.
On defense, some matchup concerns loom for the Lions. The Panthers can run the heck out the ball, an area where the Lions have labored, as they're ranked toward the bottom of the league. They're a lot better against the pass, though it didn't really manifest against the Bears last week. Still, against a Panthers' passing-game that has been so-so at best, at least they won't be run off the field. And let's not ignore how much better the Lions have been at home. And that goes for both sides of the ball. Still, they are erratic so finding any kind of reliable pattern with this squad could be futile.
Matchup Issues for Carolina
Granted, the last game Carolina played didn't paint either side of the ball in a good light. Cam Newton has otherwise been pretty solid this season. Aerially, they aren't that prolific, even with Devin Funchess, rising DJ Moore, still-effective tight end Greg Olsen, and a massively-successful ball catching back in Christian McCaffrey. Against a Detroit pass-defense that can be solid, Carolina might have to rely more on the run. Luckily for them, they are in good hands with McCaffrey and Newton, who has a renewed focus on running the ball. But unless the pass unfurls, the run-game could render them a bit one-dimensional in this road matchup.
Detroit has been used to operating without a great run-game and it might not really flourish against this group. The Panthers are very tough up-front with Kawann Short and Dontari Poe on that interior line with pass-rushers Mario Addison and Julius Peppers on the edges. Luke Kuechly is a playmaker-supreme in the middle, along with Thomas Davis. The secondary has playmaking with CB Donte Jackson pulling in four picks, while S Mike Adams has three. Can they stop Stafford though? And if not, will that maybe give rise to the Detroit run-game getting back on the right foot? While not a running team by any means, they at least have that part looming as a threat.
Who do the Conditions Favor?
The conditions offer a mixed bag. After getting thumped on the road, followed by the long week, Carolina takes to the road again. For an NFC South team, going up north to Pittsburgh and Detroit in consecutive weeks is a bit of a tough stretch for a team that is just 1-3 on the road this season. Detroit showed what can happen with two straight road games last week and now look forward to three straight home games where they can really dig in their feet and try to right the ship.
Take the Points on the Home Underdog
Getting behind Detroit can only be done with only so much confidence. Often times, you will look at the score at some point during the game and groan after taking the Lions. Their 34-22 loss to Chicago wasn't as close as it looked, with Detroit down 26-0 in the second quarter. They're not playing well. At home, however, and with enough matchup components in their favor, they could be in decent shape here. I'm going with Detroit in this one.
Loot's Pick to Cover the Point Spread: I'm betting on the Detroit Lions plus 3.5 points.