Chicago Bears vs. Tampa Bay Buccaneers Week 7 Pick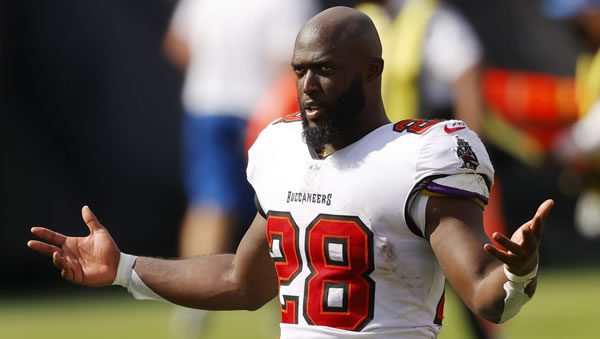 Chicago Bears (3-3 SU, 3-3 ATS) vs. Tampa Bay Buccaneers (5-1 SU, 2-4 ATS)
Week 7 NFL
Date/Time: Sunday, October 24, 2021 at 4:25PM EDT
Where: Raymond James Stadium, Tampa Bay, Florida
TV: CBS
Point Spread: CHI +13/TB -13 (Betanysports.eu - Allows you to place your bets at -105 instead of -110 which saves you TONS of money in risk!)
Over/Under Total: 47
The Chicago Bears come to Raymond James Stadium on Sunday for a showdown with the Tampa Bay Buccaneers. On Sunday, the Bears saw their 2-game win streak end at the hands of the Packers at home, 24-14. They look to get back over .500 this week in a tough road spot against the 5-1 defending Super Bowl Champion Buccaneers. Tampa is coming off the long week where they beat the Eagles, 28-22, on Thursday Night Football to go to 5-1. Who can get the upper hand this Sunday in Tampa?
Bad Context for the Bears?
The Bears haven't done bad to be at 3-3 with a slew of major personnel problems while trying to work in young players. They're trying to bring Justin Fields around at quarterback, and it's not easy. They are without David Montgomery; they lost Damien Williams and are now working with RB Khalil Herbert, who was pretty good in his debut as a starter last week with 97 yards and a TD. They have a ball-catching crew that can be pretty dreary. Darnell Mooney has been pretty good, but getting Allen Robinson involved has been elusive.
Against teams like Raiders, Lions, and Bengals, we saw the Bears' offense able to make it work. Their defense is still good. And the combination of a defense that can be stingy and a struggling offense looking to gain a foothold can work, but against a certain kind of team. In games against the Packers, Browns, and Rams, it didn't work at all. Their offense couldn't keep pace, and the resourcefulness of their defense isn't enough to curtail the more powerful offenses they face.
They would appear to be in a similar situation this week. They are facing a rested Tampa team, one whose offense is too much to contain for even the better defenses in the league. Depending so much on the run game, Chicago would appear to be handicapped against a Tampa defense that is very hard on the opposing run. And if forced to take to the air, the pickings are pretty slim for Fields and his targets, even against a Tampa secondary that has taken a lot of hits. It's not going to be a pretty picture if this Chicago team ends up in a track meet.
The Dangers of Tampa
For the Bears, they can't count on the same things other teams might rely on in this spot. You'd figure with a team like the Bucs, coming off a Super Bowl and in control of first place, maybe there'd be some off-weeks, a Super Bowl hangover, something. But we don't see a Tampa team resting on its laurels, doing enough to stay in the mix, and then turning it on late. They mean business every week. It can be Atlanta, Miami, or the Eagles; it doesn't matter. We don't see apathy setting in, this team playing down to the level of its opponents, or taking weeks off. Then again, they've covered just one spread since September 19. So even if they're doing well, it's not always going to be good enough to cover numbers when you're a high-profile defending champion.
Hope for Chicago?
A win here could really do a lot for a Bears team looking for a signature moment. It could be a pivotal moment of the season. The offensive differential is hard to overcome. The Bucs can do it all. The Bears can't. They're the last-ranked aerial offense in the NFL through 6 weeks. They have a thin receiver cast, and those guys can disappear for long stretches, making a stark contrast to Tampa's embarrassment of riches in the passing game. Tampa has been exploited aerially this season, but the teams who did that had passing games that were on-point. That can't be said about Chicago's passing game. And what Chicago does best just so happens to be the thing that Tampa defends better than any team in the league, ranked first against the run.
Chicago can still play defense, though. It's not the same unit of a few seasons ago, but it's still a group that can take a good offense and make it a grind. With Khalil Mack and others upfront, they can get after the passer. The secondary might be one of the better ones Brady and Company have seen this season, though they rarely have this many viable targets to defend. Last week, they were able to curtail Davante Adams to some degree, but with Tampa, there are no less than three number-one type receivers who can do damage. Then you have Leonard Fournette, who looks really good this season. It's a lot to contain.
More Picks: Panthers at Giants Betting Predictions >>>
Why It's Hard to Get Behind Chicago
I suppose a scenario could unfold where the Chicago defense makes it hard for Tampa to gain a substantial foothold or at least contain them to some degree. But that type of defense-heavy approach with a big dose of the ground game doesn't resonate well in this matchup. Bound to fall behind, it's dicey if the Chicago run-game can make a substantial impact and even more so that they can hang in there in anything resembling a shootout. The Bears' have few options if this game gets away from the narrow script they need to make this work.
Lay the Points
It's hard to lay this many points in this league. It really is. And surely, Tampa might be coming into a time of the year where they don't floor it every week, especially in undemanding spots like this where they have a margin for error. With Chicago's defense and some less-than-utmost urgency from Tampa, scores like 24-14 or even 27-14 are on the table, to be sure. But I sense Chicago is going to have a hard time keeping offensive pace, with Tampa getting the win and the cover at home.
Loot's Prediction to Cover the Point Spread: I'm betting on the Tampa oBay Buccaneers plus 13 points. Boost your bankroll with a 100% REAL CASH bonus on your first deposit of $100 to $300 at MyBookie Sportsbook! (Must use bonus code PREDICT100).