Dallas Cowboys vs. Seattle Seahawks Pick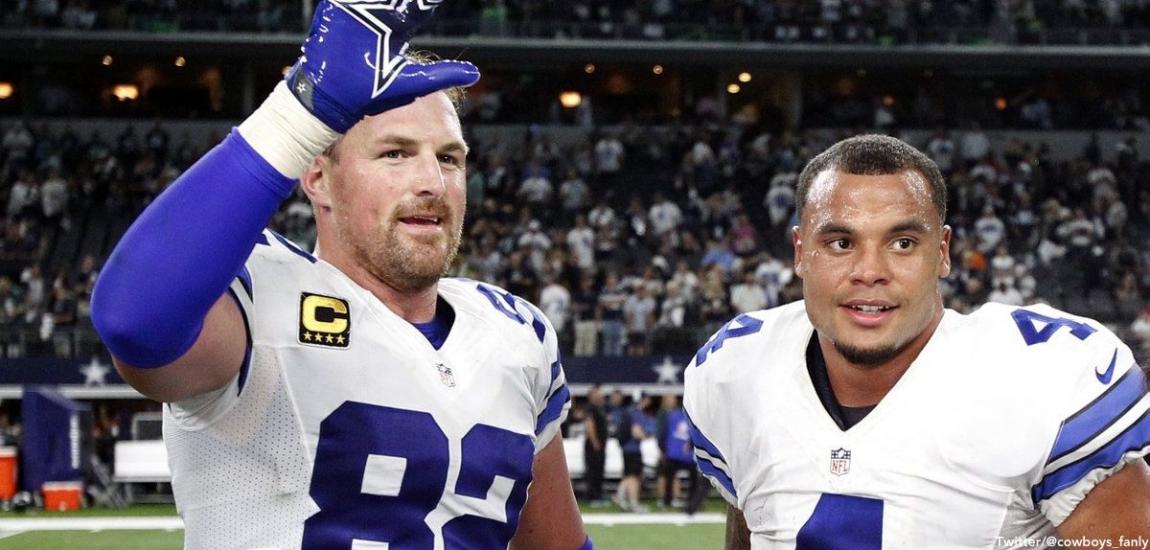 Dallas Cowboys (1-1 SU, 1-1 ATS) vs. Seattle Seahawks (0-2 SU, 0-1-1 ATS)
NFL Week 3
Date/Time: Sunday, September 23, 2018 at 4:25PM EDT
Where: CenturyLink Stadium, Seattle, Washington
TV: Fox
By: Loot Levinson, Expert Football Handicapper, Predictem.com
Point Spread: DAL +1/SEA -1
Over/Under Total: 41.5
The Dallas Cowboys come to CenturyLink Stadium on Sunday afternoon for a week three matchup with the Seattle Seahawks. Dallas lost their opener at Carolina, before righting the ship at home in an NFC East battle with the Giants on Sunday Night Football, 20-13. At 1-1, they now face a tricky road spot in the northwest. Seattle, meanwhile, is 0-2 and will be pining to get on the winning track in their home-opener. It's a tough start to the season for Seattle, with 5 of their first 7 on the road
In the preseason, the feelings on Dallas seemed lukewarm at best. That's quite a cool-down from a year before, when rookies QB Dak Prescott and RB Ezekiel Elliott were lighting things on fire. They came down to earth some last season and lost some pieces, but the public really soured on them overall in terms of their 2018 season prospects. But as we saw on Sunday night, Elliott is still a handful, Prescott is still a rising product, and maybe they can make it work. They've given up just 29 combined points to open the season and maybe people are sleeping on the Cowboys for a change, with them not typically an under-hyped team.
A lot of people predicted a fall-from-grace for Seattle, a team that has been waning for several seasons, while still able to put up a 9-7 record last season. Less talent on both sides of the ball is apparent. That O-line really sucks. They ask too much of Russell Wilson. The backs could be good, but they probably won't be behind this line. They were roundly outplayed by Chicago on both sides of the ball on MNF and have opened the season losing to two teams that were each 5-11 last season.
Could We See a Strong Dallas Team Manifest This Season?
It's still a bit unknown why so few people were talking about Dallas in the preseason. Granted, 2017 saw quite a slip from their 13-3 form of 2016. But for goodness sake, they were still 9-7 and that was with not a lot of things going right. We get it to some extent. Their O-line has been taking little steps back the last few seasons. Their receiving corps has been stripped of their star-power. And their defense is a few standouts and a lot of anonymous-type players.
But we're not sure what has changed to make them such a non-factor. Granted, their offense is heavily-reliant on Elliott. New Cowboy Tavon Austin has given the offense a deep threat and a special teams factor. And they still have useful ball-catchers like Cole Beasley, and Terrance Williams, along with new faces like Michael Gallup, Allen Hurns, and Deonte Thompson. Their line might not still be the best, but it's still good.
Early signs on defense have been positive for the Cowboys. They lost in week one, but allowed just 16 to a home Carolina squad, including just one TD. Against the Giants in week two, they got to Manning for sacks six times. They should be getting Randy Gregory back in the mix, with David Irving due to return in a few weeks and it's not that hard imagining them getting back closer to their 2016 form.
MAKE THE SMART CHOICE! STOP LAYING -110 ODDS! START LAYING ONLY -105 TODAY AT 5DIMES SPORTSBOOK!
Can Seattle Reverse Inertia?
The Seahawks are severely down-trending. The decline started off steady and now seems to be approaching freefall status. These are the cycles that govern the sport—laugh today, cry tomorrow. Some teams are able to buck that trend, but Seattle hadn't appeared to be able to. And looking back, their winning formula was in fact a delicate one, where they edged teams at the wire with their noses ahead, relying on strong defense and a good run-game. That's gone now and while they looked to be making headway with Wilson as more of a passer, they now seem to be a team struggling to find an identity.
One can understand not paying that much mind to offensive lines. It's not the most-interesting part of the game to be sure. A lot of times, it's sort of a wash, as a few teams may have really good lines, while others have seriously-bad ones. For years now, the Seattle line has suffered and it might be too much now—completely undermining their efforts and affecting the whole team badly. I mean, Wilson is still great. Maybe Carson or Penny can thrive at some point in the backfield. Will Dissly is helping as a nice rookie tight end. They have some nice pieces. They're not nice enough, however, to camouflage the lack of skill up-front.
On defense, a lot of the shine is off what was a great unit. Some nice youngsters can come around, like Shaquill Griffin, who had two picks on MNF. Problem is all the key pieces who have departed. And the remaining pieces, guys like Bobby Wagner and KJ Wright are banged-up. On Monday, it was Earl Thomas, Frank Clark, and a lot of new faces—some promising and others filling up space.
Take the Points on the Road Underdog
I just see the Cowboys as being the more-together team at this point. Seattle is still unquestionably a very tough place to play and look for a pumped-up CenturyLink on Sunday. And the team will also be in a heightened state of urgency. At some point in this league, however, it's not enough to want it a lot. I see Elliott having a big game, keeping Dallas in there for a cover. I'm taking the Cowboys.
Loot's Pick to Cover the Point Spread: I'm betting on the Dallas Cowboys plus one point.
<aside><!-- [et_pb_line_break_holder] --><div class="widget105"><!-- [et_pb_line_break_holder] --><h4 class="cash">Best Sportsbook Bonuses</h4><!-- [et_pb_line_break_holder] --><div class="widgetlist"><!-- [et_pb_line_break_holder] --><div class="col1"><!-- [et_pb_line_break_holder] --> <a href="https://www.predictem.com/out/IntertopsB"><img src="https://www.predictem.com/wp-content/uploads/2018/04/intertops.png" width="" alt="Bovada" /></a><!-- [et_pb_line_break_holder] --></div><!-- [et_pb_line_break_holder] --><div class="col2"><!-- [et_pb_line_break_holder] --><span class="list"><b>50% Cash</b></span><br><!-- [et_pb_line_break_holder] --><span class="list">4x Rollover</span><!-- [et_pb_line_break_holder] --> </div><!-- [et_pb_line_break_holder] --> <div class="col3"><!-- [et_pb_line_break_holder] --><a href="https://www.predictem.com/betting-sites/intertops/"><button class="btn-widget">Review</button></a><!-- [et_pb_line_break_holder] --></div><!-- [et_pb_line_break_holder] --></div><!-- [et_pb_line_break_holder] --><div class="widgetlist"><!-- [et_pb_line_break_holder] --><div class="col1"><!-- [et_pb_line_break_holder] --> <a href="https://www.predictem.com/out/BovadaB"><img src="https://www.predictem.com/wp-content/uploads/2018/04/bovada.png" width="" alt="Intertops" /></a><!-- [et_pb_line_break_holder] --></div><!-- [et_pb_line_break_holder] --><div class="col2"><!-- [et_pb_line_break_holder] --><span class="list"><b>50% Cash</b></span><br><!-- [et_pb_line_break_holder] --><span class="list">10x Rollover</span><!-- [et_pb_line_break_holder] --> </div><!-- [et_pb_line_break_holder] --><div class="col3"><!-- [et_pb_line_break_holder] --><a href="https://www.predictem.com/betting-sites/bovada/"><button class="btn-widget">Review</button></a><!-- [et_pb_line_break_holder] --></div><!-- [et_pb_line_break_holder] --></div><!-- [et_pb_line_break_holder] --><div class="widgetlist"><!-- [et_pb_line_break_holder] --><div class="col1"><!-- [et_pb_line_break_holder] --> <a href="https://www.predictem.com/out/GtbetsB"><img src="https://www.predictem.com/wp-content/uploads/2018/05/gt-bets.png" width="" alt="GtBets" /></a><!-- [et_pb_line_break_holder] --></div><!-- [et_pb_line_break_holder] --><div class="col2"><!-- [et_pb_line_break_holder] --><span class="list"><b>100% Cash</b></span><br><!-- [et_pb_line_break_holder] --><span class="list">20x Rollover</span><!-- [et_pb_line_break_holder] --> </div><!-- [et_pb_line_break_holder] --> <div class="col3"><!-- [et_pb_line_break_holder] --> <a href="https://www.predictem.com/betting-sites/gtbets/"><button class="btn-widget">Review</button></a><!-- [et_pb_line_break_holder] --></div><!-- [et_pb_line_break_holder] --></div><!-- [et_pb_line_break_holder] --><div class="widget-footer"><a href="https://www.predictem.com/best-sportsbooks/bonuses/">See all sportsbook bonuses</a></div><!-- [et_pb_line_break_holder] --> </div></aside>