Green Bay Packers at Minnesota Vikings ATS Pick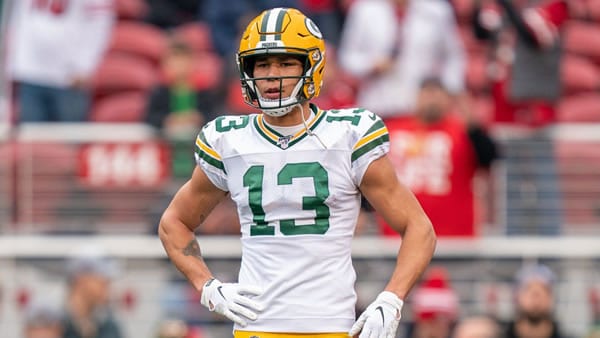 Green Bay Packers (0-0, 0-0 ATS) at Minnesota Vikings (0-0, 0-0 ATS)
Scehdule: NFL Week 1
When: September 13 - 1pm ET
Where: U.S. Bank Stadium
TV: FOX
Point Spread: GB +2.5/ MIN -2.5 (Top Sportsbooks)
Total: 45.5
The long and strange road of sports in 2020 has finally led us to the start of the NFL season and no matter what happens on the field this week, it is great to have football back in the world. We will see what kind of impact the lack of fans or the lack of preseason games has on the quality of play and I'm sure the conditions will provide more than a few surprises along the way. There are several big time matchups in Week 1 and one has Green Bay headed to Minnesota for what could be a vital contest in terms of how the NFC North shakes out later on. Both teams made the playoffs last season and both return a large portion of their rosters so the postseason is again the goal for these bitter rivals.
The Packers were spotless against division opponents last season, going 4-2 against the spread including winning both ATS decisions against the Vikings. This series has been rather even in recent years however with a 5-5 ATS split in the last ten contests. Minnesota is 7-7 against the spread in home openers since 2006 and gets the slight -2.5 point nod this week. The over/under total sits at 46 and that could be the trendiest bet for this match as the under has hit in eight of the last ten in this series, including six straight wins for the under in Minnesota. Green Bay has run up a 4-1 mark against the spread in their last five Week 1 games but Minnesota has been equally strong early and they bring a 4-0 ATS run in openers into kickoff.
With a distinct lack of a normal offseason program, it seems reasonable that teams without a lot of turnover and change should benefit this season, at least in the early portion. Both clubs fit that bill in this matchup but there were some notable roster moves on each side. Blake Martinez led the Packers in tackles last season but he was not brought back and that could be an issue for a Green Bay defense that was already struggling against the run, allowing 4.7 yards per rush last year. Minnesota traded away Stefon Diggs in the offseason after he led the team in catches, yards and tied for the lead in TD receptions. Justin Jefferson was added in the draft and will be looked upon to replace some of that lost production with Bisi Johnson (31-293-3) moving into the starting role in two-wide sets. Jefferson was put on the CoVid reserve list in late July but has since returned to the practice field. The Vikings also added DE Yannick Ngakoue. He has 37.5 sacks in his career, never failing to record at least eight in a season and now pairs with Danielle Hunter who notched 14.5 sacks last year to lead a Vikings team that ranked sixth in sacks with 48.
Aaron Rodgers is the story in most Green Bay games and it seems like every season hangs on how well #12 plays. Rodgers threw for 4,000 yards and 26 touchdowns last season but his completion percent fell to 62%, the second lowest rate of his career. The Packers still managed a 13-3 regular season record as Rodgers threw just four interceptions and Aaron Jones emerged as one of the best offensive players in the league. Jones racked up 19 total touchdowns and nearly 1,600 total yards to give Green Bay a weekly matchup problem. AJ Dillon was added in the draft to further bolster the backfield and he looks to bring the power component to the ground game and keep some wear-and-tear off of Jones. The run game should be a focal point again as Green Bay was able to win the time of possession battle on most occasions even though their 3rd down conversion rate was bottom half of the league. Davante Adams looks to bounce back from an injury plagued start to last season but who emerges alongside of him is the more important issue for a team that finished 17th in passing. Devin Funchess was brought in to help but he has opted out of this season, leaving Allen Lazard and Marquez Valdes-Scantling to produce if teams can limit the Rodgers-Adams connection. Lazard emerged late last season to wind up second on the team with 477 receiving yards and Scantling has averaged over 16.5 yards per reception in his career so he can stretch the field, even if the consistency isn't there. Tight end production is a question mark as well with unproven options like Robert Tonyand and Jace Sternberger looking to step in for the departed Jimmy Graham. On defense, Green Bay took a significant step forward in allowing 19.6 points per game, good for 9th in the league and returns a pass rush duo in Preston and Za'Darius Smith that accounted for 15.5 sacks in the regular season.
Minnesota has a very similar look to Green Bay in that they are a QB driven team with one dominant running back and one key target at receiver. Kirk Cousins isn't going to get the love in Minneapolis that Rodgers gets in Green Bay but it was Cousins that led with a 107 QB rating last season and completed 69% of his passes while throwing for 26 touchdowns and just six interceptions. Dalvin Cook crossed the 1,700 total yard mark with 13 touchdowns and Adam Thielen posted back-to-back 1,200 yard receiving seasons before being limited to ten games last year. With that second WR spot a wide open competition, Minnesota will look to rely on the TE again after Irv Smith and Kyle Rudolph combined for 678 yards and eight scores a year ago. That short passing game helped the Vikings rank 9th in third down conversions and Minnesota ranked 8th in scoring at 25.4 points per game. That offensive production meshed well with a defense that gave up its share of yards but held opponents to the 6th fewest points and racked up the third-most turnovers. Minnesota will look to improve on its 2-4 division record last season. They did break even at 3-3 against the spread in those games but the fact remains that they aren't going to move off that Wildcard rung if they don't fare better in the North.
Division games are routinely close and without a lot of new info to go on, this one should project as a one score game given that the talent margins are slim. The public sees it that way as well with a near 50-50 split during the early betting period. That is notable considering Green Bay is universally one the public betting favorites on a week-to-week basis regardless of opponent or spread. The worst news for the Packers is that the offensive line is in disarray ahead of this game and that could put Rodgers on the run more often than not. A-Rod is still one of the best improv QBs in the league and much of that type of success has come when Green Bay has ranked in the bottom half of the league in sacks allowed as they did last season. I think this one ends with Minnesota winning many of the stat categories but Green Bay getting a slim victory off of one or two more big plays. I think we are going to learn more and more about what each team has to offer in 2020 in the coming weeks but for this opener, I am sticking to QBs and Rodgers has a career ATS win percentage over 60% while Kirk Cousins is just north of the 50% mark. Keep it simple and look for GB to sneak out of the Cities with a 24-21 win.