Green Bay Packers vs. New York Jets Pick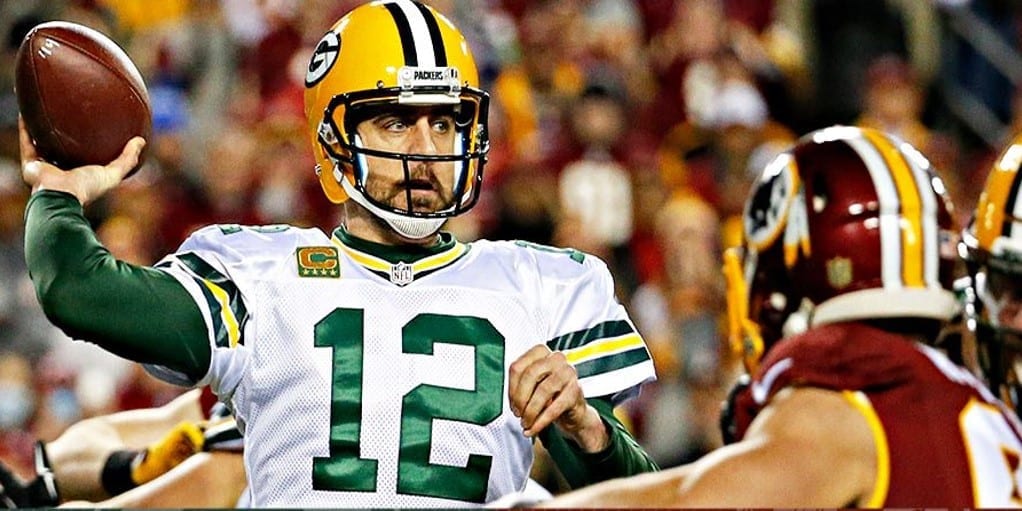 Green Bay Packers (5-8-1 SU, 5-8-1 ATS) vs. New York Jets (4-10 SU, 5-8-1 ATS)
NFL Football Week 16
Date and Time: December 23 at 1pm ET
Where: MetLife Stadium
TV: FOX
By Ted Walker, NFL Football Handicapper, Predictem.com
Point Spread: GB -1/NYJ +1
Over/Under Total: 45
They like to say that because there are only 16 regular season games in the NFL, each one matters. I guess each is important in some regard but we are at the point in the season when some appear to be rather meaningless. The Green Bay Packers head east to take on the New York Jets in a battle of teams that are firmly looking ahead to next season. The Jets have been in this spot before and knew this year was going to be Sam Darnold's on-the-job training session more than anything else but the Packers are not accustomed to being in this position. There is a myriad of reasons why Green Bay is out of the playoffs, including losing nine starters to the IR, but rather poor play is at the heart of it all. That fact cost Mike McCarthy his job and with a new coach just on the horizon, the Pack will be playing out the string in a bit of limbo. Aaron Rodgers has been added to the injury report this week, further complicating the outlook of this game, which opened with the Jets as 3-point dogs but has moved to a pick'em at many online betting sites on the mere thought that Rodgers might be shut down for the remainder of the season.
The Most Important Man on the Field
There is no denying that Aaron Rodgers (Q-groin) and his status for Sunday is the key for this game. He has stated he wants to play the remaining games and interim coach Joe Philbin has said that there are no plans to rest healthy players in the final weeks. Green Bay did bring in former Broncos QB Paxton Lynch for a look on Tuesday, further fanning the flames of speculation that Rodgers may be headed to the IR. If #12 is out there, Green Bay should be a 50/50 bet at worst but I can't see anyone that would be excited about picking the Packers with DeShone Kizer at the helm. Kizer was thrown into action in Week 1 after Rodgers left with a sprained knee and promptly turned the ball over on his first two possessions. He has seen more practice time than most back-ups given Rodgers lingering knee issues limiting his reps but Kizer didn't look ready for the NFL in his time in Cleveland and shouldn't be expected to run this offense with any success if pressed into the starting role. Even Rodgers was struggling to keep the offense moving with consistency in recent weeks with the Packers falling to 16th in scoring at 23.7 points per game. Green Bay does check in at 10th in total yards but they are the worst third down team (36.9%) among those top-10 offenses. They also just lost RB Aaron Jones for the year and WR Randall Cobb is in the concussion protocol so the playmaking cupboard in very thin beyond Davante Adams. Vegas thinks this game is competitive with Rodgers on the field and the Packers enter at 0-7 on the road with him. I just don't see them as a betting option if Rodgers misses the game.
Low-Flying Jets
New York showed a bit of life in the early going, jumping out to a 3-3 record with wins against Detroit, Denver and Indy but have gone just 1-7 since, losing by an average of 13.8 points per game. There have been some signs of improvement in recent weeks with a four point loss at Tennessee and seven point defeat at Houston. Playing well against playoff contenders is a good indicator that the Jets are on the right track but the limitations of their offense are hard to ignore. Sam Darnold is completing just 57% of his passes and has thrown just one more touchdown than interceptions (15-14) while his QB rating is 30th. The running game has lost key contributors and enters the week ranked 22nd so that side of the offense hasn't helped the young signal-caller either. All in all, the Jets rank 24th in points at 20.9 per game. The defense isn't helping much with back-half rankings in yardage categories while allowing 25.6 points per game. I guess it isn't surprising then that NY sports a 4-10 record coming in but they aren't in over their heads against the Packers this week so look for another close game.
Could've, Would've, Should've
One consistent theme for Green Bay this season has been the close-but-no-cigar manner in which they have lost. Even while going winless on the road, the Packers were in position to win against the Rams, Pats, Seahawks, Vikings and even the Bears last week. It has been near maddening for their fans to see them lose games they have always won in the past. One of Green Bay's biggest sins has been their O-Line allowing the third-most sacks and those close road losses were littered with Rodgers going down in big moments, often on third down. On top of the sacks, Rodgers leads the league in throw-aways, many of which came from instant pressure. The Jets are middle of the pack at 34 sacks but they do hold opponents to 32.6% on third down, the second best rate in the league. If New York can get in Rodgers face and put Green Bay in long third-down situations, it will be hard for the Packers to attack the relatively soft Jets D.
Bottom line, if Rodgers is in there this Sunday, I am sticking with him in a pick 'em. There is a relative lack of playmakers on the Jets side with Elijah McGuire (3.3 ypc) and Jermaine Kearse projected as starters for Sunday. No offense to those two but they are not difference makers and do not match the production of Davante Adams and Jamaal Williams who looked good in relief against a tough Bears defense. Robby Anderson (38/588/5) is a solid option for Darnold and has shown big play ability at 15.5 yards per catch but he will be matched up against the Packers best cover man in Jaire Alexander. The Packers have not been good at turning the opponent over with just eight interceptions but they are a top-10 pass defense in yards allowed. Green Bay is also top-10 in sacks despite lacking a single defender with more than eight. The Jets are also 0-3-1 against the spread in their last four at home so this might be the best chance Green Bay has had to earn that elusive road win. Things obviously change if Rodgers is ruled out. I would probably want to avoid this matchup all together in that scenario but the under would be tempting in a Kizer/Darnold contest.
Ted Walker Pick to Cover the Point Spread: Green Bay