Kansas City Chiefs vs. Los Angeles Chargers Pick ATS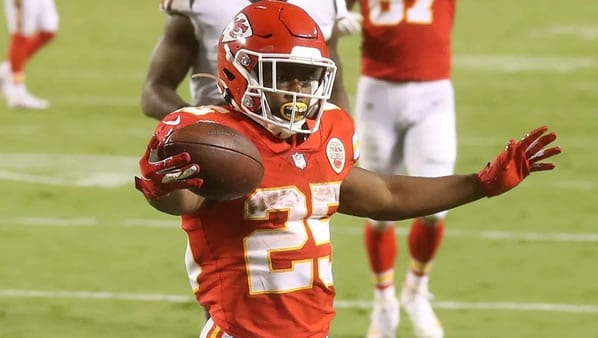 Kansas City Chiefs (1-0 SU, 1-0 ATS) vs. Los Angeles Chargers (1-0 SU, 0-0-1 ATS)
Week 2 NFL
Date/Time: Sunday, September 20, 2020 at 4:25PM EDT
Where: SoFi Stadium, Inglewood, California
TV: CBS
Point Spread: KC -8.5/LAC +8.5 (BetOnline - Awesome Live Betting! 35% Bitcoin Reloads!)
Over/Under Total: 49
The defending Super Bowl Champion Kansas City Chiefs come to SoFi Stadium to take on the Los Angeles Chargers in a week two AFC West showdown between familiar rivals. Both teams emerged victorious in week one. KC is coming off the short week, following a Thursday Night Football win in week one over the Texans, 34-20. It looked as though they hadn't missed a step. Meanwhile, the Chargers make their debut at this new stadium, fresh off a road win over the Bengals, 16-13. They needed some good fortune to get the win, and it was hardly compelling, but they got the job done and look to really jump-start their season with a huge win on Sunday. They lost to the Chiefs last season twice by ten and seven points, respectively, but that was par-for-the-course for a Bolts team that went winless in their division in 2019. Who can notch the cover at SoFi Stadium this week?
Problems That Immediately Come to Mind for the Chargers
When a five-win team from last year wins on the road in week one, one shouldn't be overly-critical. Still, the Chargers' offense is now in the hands of Tyrod Taylor. A capable player who takes care of the ball and has skills, he's not going to get the most out of this Chargers' aerial package. Against a Cincinnati secondary that almost no one fancied coming into the season, Taylor was a pedestrian 16-for-30, and it ramps up this week against a Chiefs' defense that has infinitely more playmaking ability.
Having a good run-game can help, and between Taylor and the 1-2 punch of Austin Ekeler and Joshua Kelley, who had a nice NFL debut in week one, the Chargers could make noise. But watching them manage a mere pair of field goals in the first three-plus quarters of play against the Bengals showed a really subdued group. Maybe they just needed to find their bearings, but against a team like Kansas City, things could get ugly. If the Chiefs get a nice lead and Taylor has to become more aerial, that's not really his strength. Keeping pace could be a problem.
Hope for the Chargers?
On Sunday, when Joe Burrow ran in a TD run early in the game, it portended bad things for the Chargers, who went on to give up just two field goals for the duration of the game. Joey Bosa got to Burrow, while Melvin Ingram registered a pick. Losing Derwin James hurts, especially against this offense this week. At the same time, it's still a pretty loaded group. Their game-changing ability is as good as has been seen from a Chargers' defense in quite some time. Rookie LB Kenneth Murray looks to have boosted the middle, and they have one of the best pass-rushing duos with Bosa and Ingram, while the secondary can change a game with Casey Hayward, Desmond King, Chris Harris, Jr., and others. Last season, when not much was going well with the Chargers overall, they still held the Chiefs to somewhat respectable point-totals, with 55 combined points allowed in two games.
Last season, the Chargers were able to run the ball pretty well in spots against the Chiefs, a big part of why they were in both games from an ATS standpoint. The defense sometimes flummoxed Mahomes, who had some of his worst games of the season against this bunch. He was under 200 yards in both games against the Chargers and threw picks in each game. With the Chargers looking to run the ball a lot, along with less undermining Rivers turnovers (he had six picks last season vs. KC), you can start to form a case for the Chargers being able to hang in this one—even with the less-explosive offense. At the very least, you can make a case that the Chargers don't match up with the Chiefs as badly as some other teams do. Mahomes seems to find this defense difficult, and the Chargers' O-line holds up pretty well against the Chiefs' defense. Or at least they did last season.
Are the Chiefs Better?
We saw some things on Thursday Night Football that looked scary. Rookie back, Clyde Edwards-Helaire gives Patrick Mahomes another big-time weapon, as if they needed one. The O-line didn't look like it took a step back, as G Kelechi Osemele looks like he fits in wonderfully. Their formula for success looks iron-clad and undisrupted from last season. It's a group that you have to expect is going to deliver. It's just not an easy team to bet against. You can sit there and project that against a team they beat easily last season, maybe they show up a little deflated. Or maybe the Chargers' defense makes life hard on them a little bit. Perhaps the Chargers can find some unforeseen success on offense. All that stuff can happen. But after winning it all last season and passing the sniff-test in week one, you eventually have to assume that your eyes do not deceive you. This is one of the better NFL teams in recent years. A week two-division game would be a weird time for them to start in any way phoning it in.
Take the Points
Whenever the Chiefs cover a big number, there was always a salient case for why the opponent should cover. The Chiefs have a way of rendering all analysis moot simply on the strength of that explosive offense. It can just take over and silence all other parts of the game. And you don't want to be on the wrong side of that too often, nor should a position against the Chiefs elicit a feeling of comfort. Be that as it may, this number is pretty swollen. Obviously, the books need to work harder to elicit bets on the Tyrod Taylor-led Bolts against a Super Bowl Champ. So while I certainly can't rule out a thorough Chiefs' beating in this spot, I think there is enough to suggest the Chargers can hang in there. And as far as value, I think it lies with the Chargers here. I'll take the points.
Loot's Prediction to Cover the Point Spread: I'm betting on the Los Angeles Chargers plus 8.5 points. Note: Don't forget that we offer college football picks too! See my Week 3 takes, always FREE!