Los Angeles Chargers vs. Miami Dolphins Week 4 Pick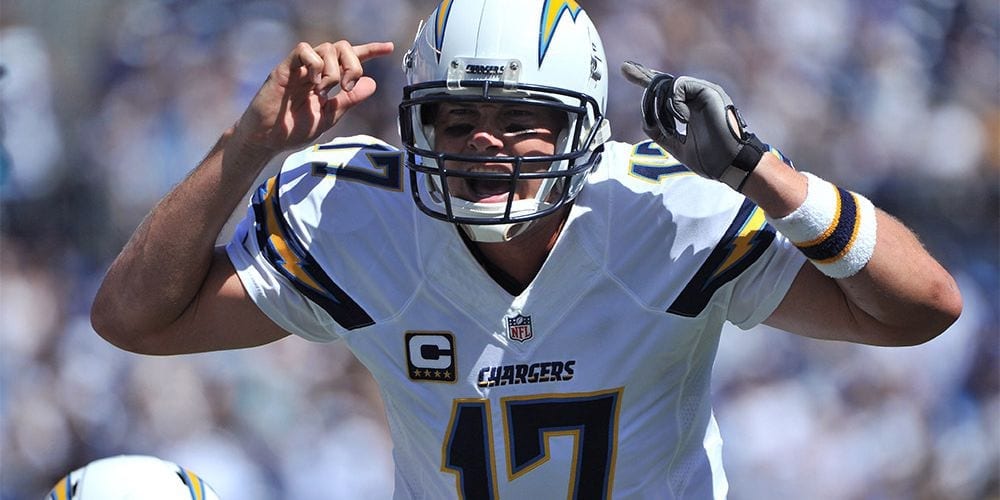 Los Angeles Chargers (1-2 SU, 0-2-1 ATS) vs. Miami Dolphins (0-3 SU, 0-3 ATS)
NFL Week 4
Date/Time: Sunday, September 29, 2019 at 1PM EDT
Where: Hard Rock Stadium, Miami Gardens, Florida
TV: CBS
Point Spread: LAC -16.5/MIA +16.5
Over/Under Total: 44.5
The Los Angeles Chargers come to Hard Rock Stadium on Sunday for a week four AFC battle with the winless Miami Dolphins. Both teams have underperformed. The supposed contender Chargers have lost two games in a row, both of which were winnable. On Sunday, they fell at home to Houston, 27-20, in a sad spectacle. They now have a golden opportunity to even their mark at 2-2 against a hapless Miami team that looks like one of the worst teams in years. Through three games, they have been outscored 133-16, falling to the Cowboys, 31-6, on Sunday. But if there were ever a team they could upset, it would appear to be a Chargers team that often finds a way to screw it all up.
Chargers' Issues
Some voids are hard to fill. The Chargers looked like rising contenders last season and were expected to make a run this season. Now, they're 1-2 and not looking very special. This is what can happen when you take away a team's star running back, left tackle, starting tight end, impact-safety, and a big chunk of the secondary, not to mention other players. The recipe for success has been significantly disrupted, to the point where it's just not the same team.
Add to that a bunch of traditional drawbacks that the Chargers can never shake and the picture becomes more apparent. On Sunday in a lousy showing against Houston, we saw it almost all come to fruition. They will choke at the most inopportune time. When they have a lead, they never make the most of it, waiting for the roof to cave in, rather than keep pushing. They undermine themselves in the worst way, doing things like having personal foul penalties prolong the opponent's drives, just like they did when they had a chance to go to the Super Bowl against New England in the AFC title game years ago. It doesn't matter that all the players and coaches changed over many times since then. You're still going to get a team that doesn't push the envelope, doesn't get the most of what they have, is rarely clutch, and is one of the least appealing teams to take as favorites in the entire league.
We can sit here all day and talk about the different matchup components that should favor a Chargers' rampage this week against a downward-spiraling Miami bunch. But will it play out that way? One might remember the Chargers finding a way to lose to a Browns team a few years ago that couldn't buy a win. They had good matchups in that game too. When laying points, you don't want a team that chokes. You don't want a team that tries to nurse a lead—almost always with adverse consequences. And lately, for however good Philip Rivers is, he hasn't been able to dial up the right answers late, with some key late turnovers spoiling at least one win.
What Can Miami Do About It?
For all their alleged "tanking" and whatnot, the on-the-field product for Miami has been worse than expected. Miami is getting amounts of points not seen in years. In their last two games, they got 18 and 22 points and still couldn't cover the spread. Granted, you're not going to get rich betting against Miami blindly every week, but even with it widely known how bad they are, these jumbo point-spreads still haven't been big enough. The morale seems low, as the team is in obvious tank-mode.
It's hard to identify anything this team does well. They can't run the ball. They can't throw the ball. Their offensive line is dog doo-doo, which only exacerbates their substandard quarterback play. On defense, their run-stop would be hard-pressed to stop a good SEC team, never mind the NFL. Opposing running backs are feasting, and on Sunday, Dallas had two hundred-yard backs. They're giving up an average of over 43 points a game. Josh Rosen struggled mightily, as the 'Fins go between him and Ryan Fitzpatrick with equally lukewarm results.
More Picks: MNF: Bengals vs. Steelers Pick ATS >>>
Morale is an important component when breaking down the chances that Miami can cover a big spread. And it appears to be setting in that they've basically run all their talent out of town for future picks. Add to that three massive beatings, two of them coming at home, waning fan support, and it's clear that this is a team down in the dumps heading into week four. That doesn't mean there aren't talented people on this sideline, guys trying to make a mark. But late in a game when you need to see a little fire for a team to make a run at covering, having deficient talent and morale makes it really hard.
Good Time for the Chargers to Start Looking Like the Chargers
Granted, the Chargers haven't looked themselves. When paired off against a team like this, however, we could see their weaknesses fade into the distance, as what they're trying to do manifests more-clearly. After dropping two straight, they will be hungry for a win. It would have been better for Miami if the Chargers had just won their last two games, but they will likely be facing an irritated Bolts squad. And against this Miami defense, the Chargers could see their deep aerial crew, led by league-leading receiver Keenan Allen, step up more. Not having Gordon hurts, but look for Austin Ekeler and Justin Jackson to thrive in spots against this exploitable Miami "D."
Take the Home Dog
From a matchup standpoint, a position on the Chargers can be justified on a lot of levels. A potent offense in the right spots, this would appear to be one of them. It makes sense—until you watch the Chargers. Until you see how they play with the lead. Against a beleaguered Chargers' secondary, I see Miami making just enough noise through the air to keep this one from getting too out-of-hand. I'll take the Dolphins.
Loot's Pick to Cover the Point Spread: I'm betting on the Miami Dolphins plus 16.5 points.