Miami Dolphins vs. Houston Texans Pick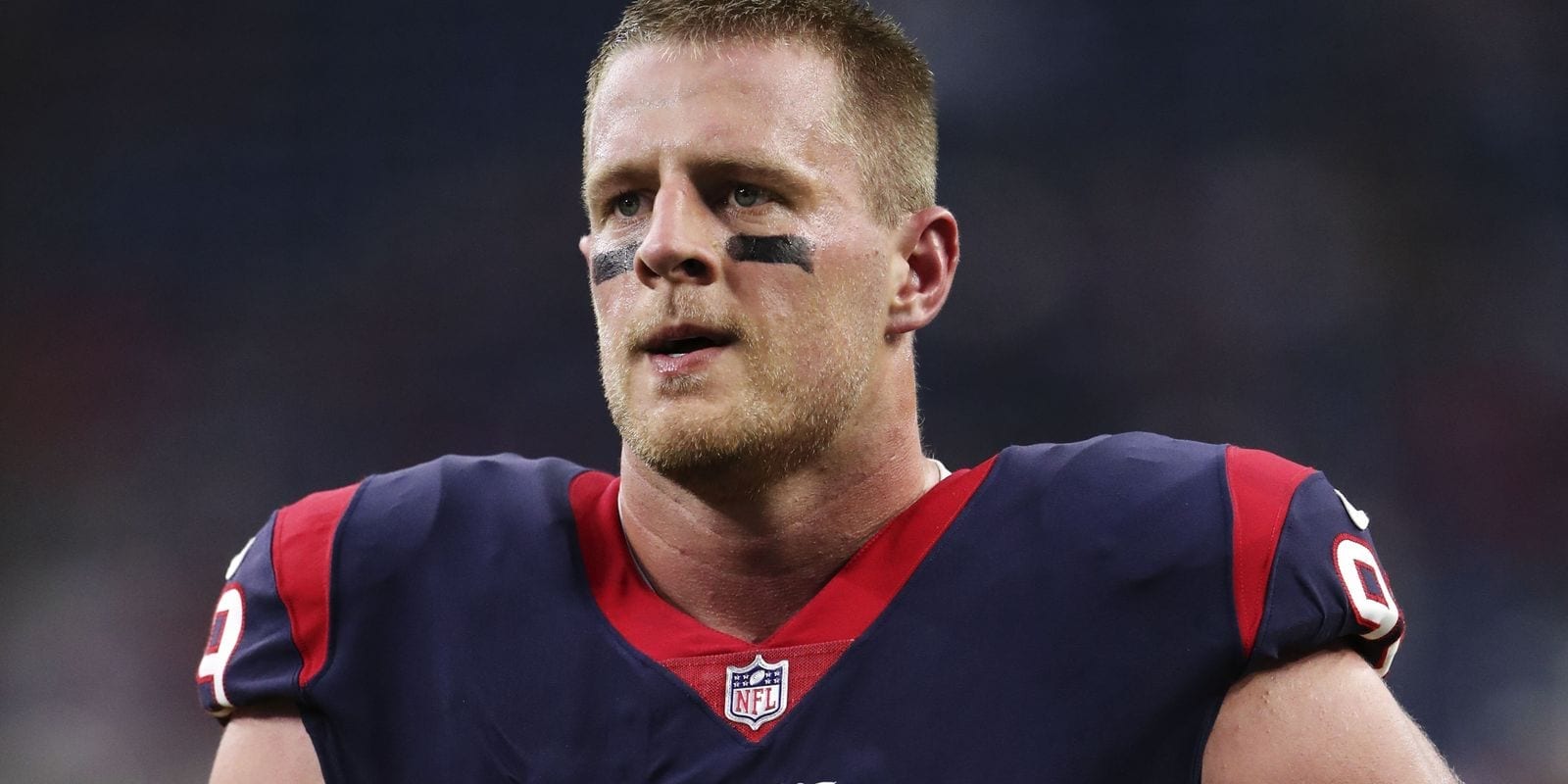 Miami Dolphins (4-3 SU, 4-3 ATS) vs. Houston Texans (4-3 SU, 2-5 ATS)
NFL Week 8
Date/Time: Thursday, October 25, 2018 at 8:20PM EDT
Where: NRG Stadium, Houston, Texas
TV: Fox/NFL
By: Loot Levinson, Expert Football Handicapper, Predictem.com
Point Spread: MIA +7/HOU -7
Over/Under Total: 45
Week 9 features an interesting Thursday Night Football matchup, with the Miami Dolphins coming to NRG Stadium to take on the Houston Texans. This AFC battle features a pair of 4-3 teams looking to take the next step forward. For the Texans, they are on the upswing, having put a 0-3 start in their rearview with 4 straight wins that has them atop the AFC South. For the Dolphins, their route to 4-3 has been different, as they've cooled down after a 3-0 start. Regardless, I like them to cover the spread in this road spot on Thursday. That might not be an easy position to take after they lost badly to Detroit at home, giving up a ton of yardage on the ground in the process. Houston, meanwhile, is coming off their best win of the season—a 20-7 road-beating of Jacksonville.
Sure, on the surface it looks like Houston is on the rise, while Miami is on the slide. And that might be true to some extent. We hear some troubling things in Miami with overall morale maybe getting low. After a nice win the previous week against a good young team in the Bears, they really fell flat to Detroit last week. Their starting QB is out, the injuries are piling up, and there are issues-galore. It's just that Houston leaves a lot to be desired in the role of big fave, giving a TD against a team that is still over .500. That's not the ideal role for them. Still, let's take a look at what has allowed them to turn this thing around.
Houston on the Rise
It's really amazing when a team starts off 0-3 and then finds themselves in first place in their division with over half the season still remaining. Houston is seeing a lot of positive developments on both sides of the ball. Deshaun Watson is starting to find his groove, while a defense that has some new faces has been dealing with some injuries, which prevented them from hitting the ground running this season, has started looking better.
The Houston pass-rush has been pretty good all season and is ratcheting it up a notch. JJ Watt has 7 sacks, while guys like Whitney Mercillus and Jadeveon Clowney are adding a lot of menace getting after opposing quarterbacks. The secondary, with new face Tyrann Mathieu and injured Andre Hal, started off the season ragged and looking nothing like the solid group of years past. Hal made his triumphant return from cancer treatment last week, with Mathieu registering a pick and we see they've made a complete turnaround, allowing 36 total points in their last 3 games. That's bad news for a Miami aerial attack that is in tatters. Perhaps Miami backup QB Brock Osweiler, a former starter for Texas in 2016, can find the right answers, but he will be trying with a heavily-depreciated cast of weapons.
The Texans are also getting more variety on offense. On Sunday, RB Lamar Miller ran for 100 yards and it showed what a good run-game can do for an offense. The Miami run-defense is coming off an awful showing, offering even more hope that the Houston run-surge can continue this Sunday. After all, when Detroit runs the ball down your throat, as it did against the "Fins on Sunday, it's not a good sign. Look for Miller, Alfred Blue, and even Watson to break off some nice runs. The aerial game is strange with Houston. Other than DeAndre Hopkins, there aren't any consistent weapons in that area. And there seems to be no connection with Watson's yardage total and actual points scored. On Sunday, he was less-prolific, but didn't throw a pick for the first time this season. If anything, Miami's secondary has some ball-hawks on it and could have a major imprint on this game in the event that some Watson passes go wayward.
Miami: What Happened?
In a word, it's been injuries. Even when getting off to a 3-0 start, they didn't seem like a team that could absorb a lot of negativity. Losing Tannehill is bad, even if Osweiler isn't much worse at this point. Over the course of the season, the Dolphins have lost a chunk of their O-line and key position players on offense. They lost WR Albert Wilson on Sunday, with tight end Mike Gesicki also banged up. Kenny Stills and DeVante Parker are both questionable. Danny Amendola did have a good game and getting him more-involved will help.
Is it possible, however, that Miami's demise over the past month has been overstated a bit? After all, the 3-0 start came against the Titans, Jets, and Raiders, so maybe expectations were too high following that trio of wins. They followed that by coming up short in two straight road games against the Patriots and Cincy and there's no real shame in that. They followed that with a good win over Chicago and then the bad loss to a Detroit team that has heated up considerably. So maybe it hasn't really been a complete demise as much as the conditions have simply changed. Simply put, they seem a little better than a team that would be a big dog to a Houston squad that isn't typically adept at handing out beatings. Last week's Texans' win over the Jags was their only win this season that would have covered a spread as big as the one in this game.
NFL Pick: The Points & The Road Underdog
Granted, the inertia of the storyline doesn't favor Miami. Then again, going off that has never been a terribly-effective way to bet on the NFL. On one hand, you see two defenses that appear to be headed in different directions. However, I see Miami's playmaking "D" making more of an impact against a Houston offense that still has miscue-issues and spends long stretches of games struggling. I see Miami's run-defense thriving more this week and forcing Watson into some mistakes, while Osweiler relishes returning to a venue with which he is familiar. I'm taking the points.
TIRED OF YOUR CREDIT CARD NOT WORKING AT SPORTSBOOKS? IT WILL AT Bovada + GET A 50% CASH BONUS!
<h4 class="widgettitle">NFL Picks</h4><!-- [et_pb_line_break_holder] -->
<div style="width:340px; margin: 0 auto;"><!-- [et_pb_line_break_holder] --> <a class="twitter-timeline" data-width="340" data-height="500" data-link-color="#008156" href="https://twitter.com/PredictemPicks?ref_src=twsrc%5Etfw">Tweets by PredictemPicks</a> <script async src="https://platform.twitter.com/widgets.js" charset="utf-8"></script><!-- [et_pb_line_break_holder] --></div>