[et_pb_dcsbcm_divi_breadcrumbs_module hide_homebreadcrumb="off" homebreadcrumbtext="Home" separator="sep-raquo" hide_currentbreadcrumb="off" homebreadcrumborientation="left" _builder_version="3.8″ fontsbreadcrumbs_font="Lato||||||||" fontsbreadcrumbs_text_color="#000000″ fontsbreadcrumbs_font_size="15px" fontsbreadcrumbs_line_height="16px" fontsseperator_font="||||||||" fontsbreadcrumblinks_font="||||||||" fontsbreadcrumblinks_text_color="#2567cf" custom_margin="25px|||" custom_margin_phone="30px|||" custom_margin_last_edited="off|desktop" custom_css_main_element="font-family: Helvetica Regular;" disabled="on" global_module="3641″ saved_tabs="all"][/et_pb_dcsbcm_divi_breadcrumbs_module]
Miami Dolphins vs. Indianapolis Colts Pick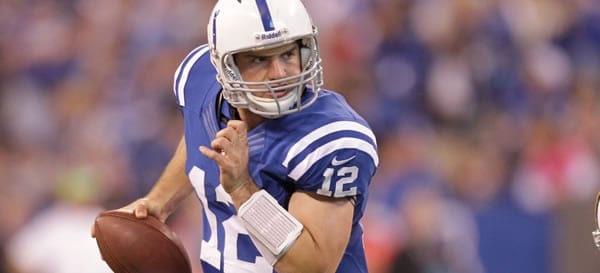 Miami Dolphins (5-5 SU, 5-5 ATS) vs. Indianapolis Colts (5-5 SU, 5-4-1 ATS)
NFL Football Week 12
Date and Time: Sunday, November 25th, 4:25pm EST
Where: Lucas Oil Stadium – Indianapolis,IN
TV: CBS
By Bob Clark, NFL Football Handicapper, Predictem.com
Point Spread: MIA +9/IND -9 ( Bovada ) 
Over/Under Total: 51
POWER RATINGS – WEEK 12: INDIANAPOLIS COLTS -15
TAKEAWAYS FROM WEEK 11:
Both of these teams have looked good at times and bad at times. This past week, the Dolphins dropped their third out of four games when they lost to the Green Bay Packers by a score of 31-12. Much of the reason for this loss was the absence of quarterback, Ryan Tannehill for the Dolphins. Not only did back up QB, Brock Osweiler lool bad, the offensive line was no help allowing six sacks in the defeat. This Miami team had so much promise early on starting 3-0 but since that time they have gone 2-5 and I do not see things getting any better this week. The Colts are almost a total opposite story. These guys started the 2018 season out at 1-5 and now after a four game winning streak they find themselves at .500 and sitting in 2nd place in the AFC South division. Although it has been a total team effort, Andrew Luck is making a huge case for NFL MVP during this run. If the Colts make a post season push, do not be surprised to hear Luck's name mentioned among the NFLs best.
Houston Texans vs Tennessee Titans Pick
HOW THE PUBLIC IS BETTING MIAMI AND INDIANAPOLIS:
As of Tuesday afternoon, the spread has the Colts as a nine point favorite over the Colts. This is a pretty large spread for the NFL and based on the public action, they are torn. At about 6:00pm on Tuesday, 53% of the documented action liked the Miami Dolphins plus the points and of course just 47% liking Indy to cover the large spread at home. These games are always tough to predict, but I think I know exactly how this one will end up.
THE HISTORICALS:
Although both of these teams are from the AFC, they do not play year in and year out. Actually, they have faced off only ten times since 2000 and this will be the first showdown since December of 2015. In those ten games, the series is tied at 5-5 although Indy has taken five of the last six. Both of these teams are on the cusp of an AFC Wild Card Berth and this game could be considered a playoff in itself with the winner staying on pace and the loser potentially being done.
INURY CONCERNS:
The Miami Dolphins most major question mark is quarterback, Ryan Tannehill. On Tuesday, he was listed as questionable with a shoulder injury. At this time it has not been confirmed whether or not he will play….sources point to NO. Along with Tannehill, wide receiver Devante Parker and running back, Kenyon Drake are both also listed as questionable…with shoulder injuries. As for the Colts, there has been no major injury news and they should be okay coming into Sunday. Center Ryan Kelly has a knee injury but the team is staying positive hoping he can go come Sunday.
WHEN MIAMI HAS THE BALL:
There is really not much to say here at all. If the Miami Dolphins are somehow without Ryan Tannehill, it is going to be a long day. Even with Tannehill they will have their hands full come Sunday. The best bet for Miami is to shorten this game up and keep Andrew Luck off the field. You cannot and should not expect these guys to score a lot of points so the only shot they will have is to grind it out and keep the score in the lower 20s.
WHEN INDIANAPOLIS HAS THE BALL:
The Colts have gone on a great run over the last month and much of the success is due to the play of Andrew Luck. A few years back, Andrew Luck was supposed to be the next great QB but after a few years of injuries, many thought his career could be over. He proved them wrong…at least so far. This year, Luck has passed for almost 3,000 yards and 29 touchdowns…yes, 29 touchdowns in just ten games. Luck has thrown nine picks but during this current winning streak he is on a 13-1 TD to INT run. This Sunday I have a feeling the Colts are going to do just that…pass pass pass. Yes they will have to establish some run game but I think against this struggling Dolphins team, the Colts will let Andrew Luck pick them apart….and he will. I have been high on Indy for like four years now and the one year I think they will suck, all of a sudden here they are proving me wrong.
BETTING TRENDS:
Here are some trends that explain exactly why I think the Indianapolis Colts actually cover this nine point spread at home:
The Dolphins are 0-4 ATS in their last four road games.
The Colts have not lost ATS in their last five games.
The Colts are 3-0-1 ATS in their last four games vs the AFC
Not only do I like these trends, Miami may have to go without their starting QB on the road. This game just seems like a perfect storm against the Dolphins. Indy wins big….real big.
WEATHER REPORT:
The weather will not matter under the roof of Lucas Oil Stadium. It will be perfect conditions for football.
Bob's Pick to Cover the Point Spread: Indy wins and covers this game with ease. I like the Colts minus the points in a 37-20 type game.
<h4 class="widgettitle">NFL Picks</h4><!-- [et_pb_line_break_holder] -->
<!-- [et_pb_line_break_holder] --><div class="widget-footer"><a href="https://www.predictem.com/nfl/">See all the NFL picks.</a></div><!-- [et_pb_line_break_holder] --><hr><!-- [et_pb_line_break_holder] --><style><!-- [et_pb_line_break_holder] -->ul.postsbycategory {list-style-type: none; margin:0; padding: 0; margin-left: -3px}<!-- [et_pb_line_break_holder] -->.postsbycategory li {padding: 5px 0px; display:block; clear: both; border-bottom: 1px solid #ccc;line-height:16px!important; min-height: 50px;}<!-- [et_pb_line_break_holder] -->.postsbycategory li a{color: #000; font-size: 14px!important;}<!-- [et_pb_line_break_holder] -->.postsbycategory img {width: 85px!important; height: 40px;<!-- [et_pb_line_break_holder] -->float:left; <!-- [et_pb_line_break_holder] -->padding:0px;<!-- [et_pb_line_break_holder] -->margin: 0px; margin-right: 8px;<!-- [et_pb_line_break_holder] -->border: 1px solid #EEE;<!-- [et_pb_line_break_holder] -->}<!-- [et_pb_line_break_holder] --> .widget-footer a {color: #666;}<!-- [et_pb_line_break_holder] --> .widget-footer a:hover {padding-top: 2px;}<!-- [et_pb_line_break_holder] --></style>
<aside><p align="center"><!-- [et_pb_line_break_holder] --><a href="http://www.bigal.com/" target="_blank" rel="nofollow"><img src="https://www.predictem.com/wp-content/uploads/2018/11/BigAl-300x250-gif.gif" alt="Free Picks From Doc Sports"></a></p></aside><!-- [et_pb_line_break_holder] -->