[et_pb_dcsbcm_divi_breadcrumbs_module hide_homebreadcrumb="off" homebreadcrumbtext="Home" separator="sep-raquo" hide_currentbreadcrumb="off" homebreadcrumborientation="left" _builder_version="3.8″ fontsbreadcrumbs_font="Lato||||||||" fontsbreadcrumbs_text_color="#000000″ fontsbreadcrumbs_font_size="15px" fontsbreadcrumbs_line_height="16px" fontsseperator_font="||||||||" fontsbreadcrumblinks_font="||||||||" fontsbreadcrumblinks_text_color="#2567cf" custom_margin="25px|||" custom_margin_phone="30px|||" custom_margin_last_edited="off|desktop" custom_css_main_element="font-family: Helvetica Regular;" disabled="on" global_module="3641″ saved_tabs="all"][/et_pb_dcsbcm_divi_breadcrumbs_module]
NE Patriots vs. KC Chiefs Pick On The Over/Under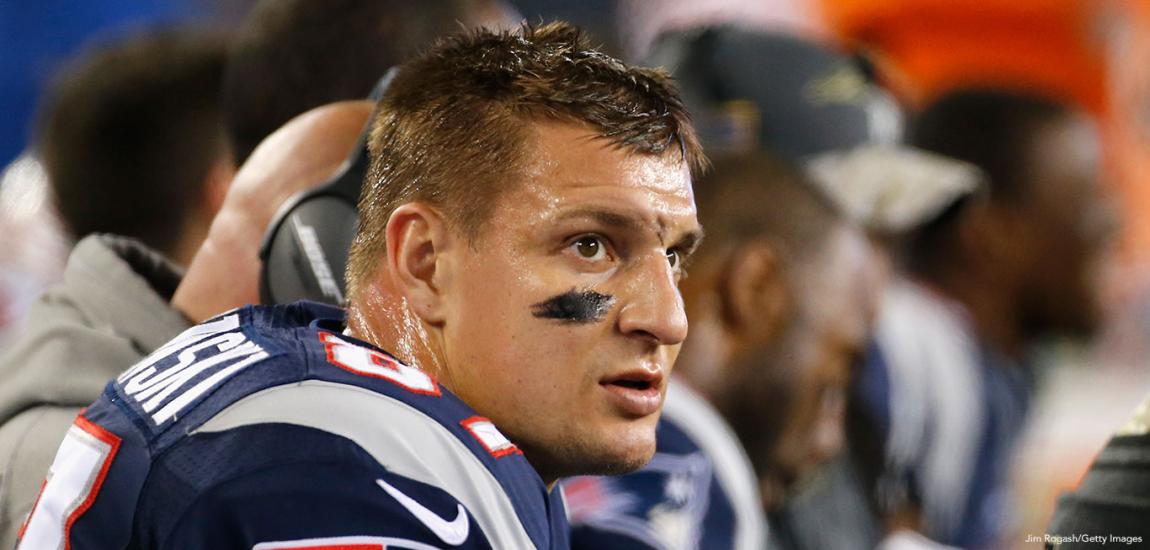 New England Patriots (12-5 SU, 6-11 O/U) vs. Kansas City Chiefs (13-4 SU, 10-6-1 ATS)
AFC Championship Game
Date/Time: Sunday, January 20, 2019 at 6:40PM EST
Where: Arrowhead Stadium, Kansas City, Missouri
TV: CBS
By: Loot Levinson, Expert Football Handicapper, Predictem.com
Point Spread: NE +3/KC -3 (Bovada Sportsbook)
Over/Under Total: 55.5
The New England Patriots vs. Kansas City Chiefs AFC title game is a good one, but what kind of game will it be? When it's cold, perhaps visions of high scoring don't flood the mind. We see a Kansas City defense that is far better at home and really playing well. Combine that with the fact that Belichick's handiwork on defense is a big part of why they're in their 8th straight AFC title game, and it's easy to forecast a game that is something less than a festival of scoring. Despite that, I see the Pats-Chiefs game going over 55.5 points on Sunday.
Track Records
One doesn't want to rely on the obvious data, though there is enough here to placate the facts-freaks out there. First is their week six matchup—a 43-40 win for the Patriots that was a barnburner. That was a long time ago with a lot of things having since changed. But when the high octane of these offenses combined with high urgency in that game, the scoring was rampant, with four scores in the game's final 5:25. Even a subdued version of that game gets us past this number.
Rams vs Saints Prediction from Keith Allen!
These are the top-scoring teams in the AFC, with the Chiefs having put up more points than anyone in the NFL this season. With KC putting up 31 and New England scoring 41 in the divisional round last week, they show no signs of slowing. For whatever forecasts are worth, it's going to be frigid in Kansas City, but it shouldn't be wet. Kansas City thrived in the snow, while the Pats mangled the Chargers in freezing weather. It's something to keep an eye on closing in on game-time, but barring a sudden slosh, conditions should suit the offense fine enough.
The Chiefs' scoring exploits are well-known. With a rising star at QB in Patrick Mahomes and an inexhaustible supply of offensive weaponry, they are a force. Contrasting the young Mahomes is the erstwhile Tom Brady, an ultra-vet in these spots, with a dozen title games on his dossier. And a look at his most-recent postseason performances shows a lot of good games. Looking back on their last seven playoff games, the Patriots only failed to score 33 or more points just once—in a 24-20 win over the Jags in last year's title game. And now they face the high-powered Chiefs in a game that naturally lends itself to more offensive action than what we saw in that game.
Power and Variety of the Offenses
On a postseason Patriots offense, you never know who will step up, but they have a compelling list of candidates, led by the most-productive postseason force of all-time in Brady. Julian Edelman is looking beastly, coming off a 151-yard performance in the divisional round. RB James White caught 15 balls, tying a playoff record. And Rob Gronkowski is known to shine in games like this. With 129 yards and three scores, rookie Sony Michel looked great running the ball. Now while the Chiefs' defense has thrived at home lately in spots and looked good on Saturday, they face a far more-bankable offensive package this week. This defense has thrived far more often than not in the postseason and against a lot better defenses than what the Chiefs bring to the table. Against offenses with more limitations, the Chiefs can limit the damage to some extent. When facing the better offenses this season, they gave up 43 to this very Pats' squad, 37 to the Steelers, and 54 to the Rams.
The main reason Chiefs' games went "over" ten times this season was the offense. Mahomes threw 50 touchdowns and can't be denied. The run-game has maintained a high level and RB Damien Williams was electric on Saturday with 129 yards and a TD. WR Tyreek Hill took in a score on an end-around. Mahomes is a force simply as a pocket-presence, with the ability to make all the throws on the run, as well. He always seems to find a way, working with a vast aerial crew headed by Hill and Travis Kelce. On one hand, you want to defer to Belichick and the winning Patriots formula for making opposing offenses something less than they should be. Watching that "D" over the course of the season, however, fails to elicit much more than a vague notion that they might be able to prevent a full-fledged track meet. Anything resembling a shutdown-performance just isn't that easy to picture. There are too many areas to shut down all of them.
These are championship-caliber teams. Neither team, however, has a defense built for keeping games low-scoring. These are bend-don't-break defenses, at least in spots where they're facing offenses like this. In the last game, when either Brady or Mahomes decided they really wanted to score, they did. Late in the game when that sentiment was at its peak, it was almost effortless. And that was in week six. The defenses should naturally be stouter this time around, but almost four touchdowns more-rigid?
Bet the Patriots-Chiefs Game to Go "Over" 55.5 Points
Of the three major possible scenarios, I see two of them favoring the "over." It could be another offensive slugfest, which would make the "over" a cinch. It could be a medium-scoring type game, which I think still favors the "over." And of course, the conditions could line up to make this more of a grind than what is forecasted. I just don't see it. Even if this doesn't look good early, I see patches of scoring being unavoidable, particularly in the second half. While this number could still up-in-the-air late, I see it going "over" in the end.
Loot's NFL Total Pick: I'm betting that the Patriots vs. Chiefs game will go over 55.5 points.