New Orleans Saints vs. Pittsburgh Steelers Pick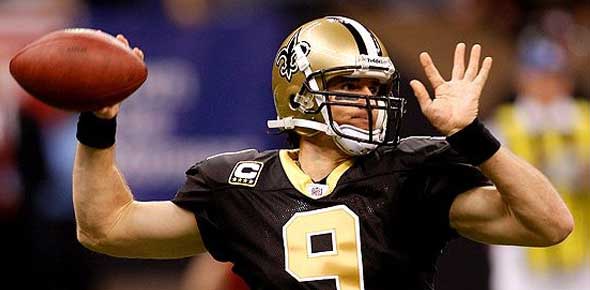 Pittsburgh Steelers (8-5-1 SU, 7-6-1 ATS) vs. New Orleans Saints (0-0 SU, 0-0 ATS)
NFL Week 16
Date/Time: Sunday, December 23, 2018 at 4:25PM EST
Where: Mercedes-Benz Superdome, New Orleans, Louisiana
TV: CBS
By Loot Levinson, Expert Football Handicapper, Predictem.com
Point Spread: PIT +5.5/NO -5.5
Over/Under Total: 53.5
Pittsburgh-New Orleans O/U Pick
I like the "under" in the Pittsburgh Steelers vs. New Orleans Saints game on Sunday at the Superdome. Sure, these are two high-scoring teams. The Steelers are fifth in the league in scoring, while the Saints are second. It's in a dome, insulating the teams from any weather in a venue where high-scoring is the name of the game. When looking at all the factors, however, there might be some good value in taking a more-contrarian view on this game. Let's take a look at some data that might lead to one taking the "under" in this spot. For today's team pick against the spread check out the Saints-Steelers analysis by Keith Allen.
Track Records
Both teams have made their bones based largely on offense, hence the high total for this game. Still, on the season, these teams have seen only 12 of their combined 28 games go over the total. And as of late, the results are even clearer. In the last five games, the Steelers have scored 20, 17, 30, 21, and 17 points. Sure, there is some concern with Ben Roethlisberger working with Antonio Brown and JuJu Smith-Schuster against this shoddy Saints' pass-defense, but Pittsburgh hasn't been lighting the world on fire on offense lately.
When you think of the Saints, you think of high point-totals—both with them and their opponents. In the last three games, the Saints have scored 10, 28, and 12 points. That's quite a comedown. Sometimes, teams who build their success on scoring a lot of points hit a wall late in the season, especially when playing teams who also have playoff concerns. Players tighten up. Teams play with more urgency. And the teams you've seen flying up and down the field are suddenly more-subdued.
Defenses Playing Better
Again, when thinking of the Saints and Steelers, defense isn't the first thing to come to mind. The Steelers' "D" is basically average when it comes to point-allowance. And that Saints' secondary stands out as a major matchup quirk against Big Ben and Company. In their last six games, the Saints have allowed a total of 73 points. That's like 12 points per game, which might come as a surprise for some who feel their defense is very exploitable. Pittsburgh showed their fire on "D" by allowing just 10 points to the Patriots last week. And neither team has scored or allowed much at all in terms of defensive or special teams scores this season.
How Urgency Might Resonate
The Saints are 12-2 and barring some miracle, they will at least get one of the top two NFC seeds for the playoffs. The Steelers, meanwhile, are 8-5-1. They hold a half-game lead in their division, but the range of possibilities could be wide. They could win their division or not even make the postseason depending on what happens the last two weeks. That could lead some to anticipate the Pittsburgh offense pulling out all the stops, while the Saints turn it loose to keep pace in a footrace. But a lot of times, we see urgency register more on defense, as the offenses tighten up in high-stakes games. With the Saints' defense having played a lot better and the Steelers "D" knowing they have to be at their best to win this tough road-game, I'm not sure the high-stakes will lead to more scoring necessarily.
Chiefs vs Seahawks - Read The Free Pick!
Defensive Playmaking
When looking for scoring, there are certain things that you don't want to see. The Steelers turn the ball over a lot on offense. Roethlisberger has thrown 15 picks already on the season, while the entire team has lost 6 fumbles. The Saints don't turn the ball over a ton, with Brees having thrown only 5 picks, with 8 lost fumbles team-wide. Both teams have combined for a pretty robust pass-rush. The only worry is that both teams have pretty strong offensive lines and keep their quarterbacks well-protected. Still, we should see some big plays on defense to keep a lid on matters.
Concerns for an "Under" Position
There are no slam-dunks when it comes to betting totals in the NFL. It helps to explore the other side of the coin. What stands out most in this game is the sheer amount of offensive firepower on both sidelines. First of all, you have two quarterbacks who are well-known for deep track records of offensive production in Drew Brees and Ben Roethlisberger. On the Saints, you have two versatile backs in Alvin Kamara and Mark Ingram, with receiving talent like Michael Thomas and a strong supporting cast. Then you have Big Ben slinging it to a pair of great receivers in Brown and Smith-Schuster. Eli Rogers is back, as is James Conner. Last week, suddenly RB Jaylen Samuels is running wild with another youngster in James Washington showing his teeth. That's a lot of firepower to contain.
A Look at the Data
In their last 9 games, the Steelers have been in 7 games that would have been under with this week's total. And none of the Saints' last four games have gone over. You could take that to mean any number of things, but it's safe to say that as of late, these teams have shined less on offense than what was the case earlier in the season, with their defenses both picking up the pace. With the Saints, especially, one is waiting for that powerful offense to surface. And on MNF against a struggling Panthers' team, they didn't find the end zone until the fourth quarter. That goes ditto for the Steelers, with them scoring 17-21 points in four of their last five games.
Take the Under in the Steelers vs. Saints Game
The Saints aren't putting up points like they were in the first half of the season. Pittsburgh, meanwhile, is in foreign territory at the Superdome, in a tough game where the pressure is high. I somehow don't see that resonating in a high point-total for the Steelers this week. Brees and Roethlisberger will have a say in this game, but I see the trend continuing of more subdued offenses, with defensive play keeping this one from becoming a track meet. I'm going "under."
Loot's Pick to Cover the Point Spread: I'm betting "under" 53.5 points in the Pittsburgh Steelers vs. New Orleans Saints game.