New York Giants vs. New York Jets Betting Predictions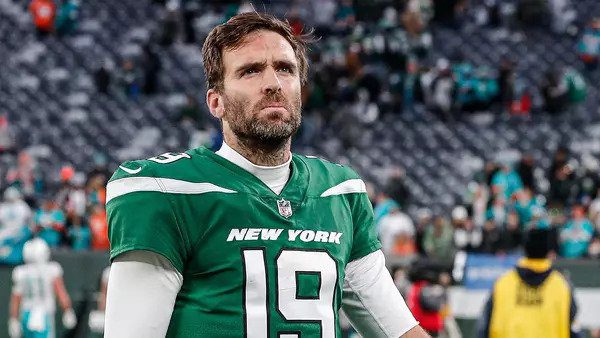 New York Giants (2-0 SU, 0-2 ATS) vs. New York Jets (2-0 SU, 2-0 ATS)
When: Sunday, August 28, 1 p.m.
Where: MetLife Stadium, East Rutherford, N.J.
TV: NFL Network
Point Spread: NYG +3/NYJ -3
Total: O/U 38.5
Outlook
The battle of New York takes place to close out the preseason, and if the Jets' fans have anything to say about it, it won't be the last time that they see Chris Streveler put on a green jersey. So far, Streveler has completely outplayed incumbent No. 3 quarterback Mike White, and Jets fans believe that they've got something in the former Winnipeg Blue Bombers signal caller. To be clear, nobody is calling for Streveler to take over for Zach Wilson or even backup Joe Flacco, but the majority of Jets fans want the team to keep Streveler as the No. 3 and cut White when the preseason comes to an end.
The Giants don't really have a controversy to deal with, as their top players are pretty well set at this point. Their issues are more for the regular season, where Daniel Jones faces a make-or-break season at quarterback. The Giants passed on his fifth-year option off his rookie deal, which says that they're pretty ambivalent about his future on the blue side of New York. But they're probably not going to risk his future in a meaningless game with the Jets, which means they're likely to sit him and the rest of their starters in favor of Tyrod Taylor and Davis Webb.
How the Public is Betting the Giants/Jets Game
The public has accepted this line is accurate, as it hasn't budged since the game came onto the board. The total has ticked up half a point from 38 to 38.5.
Injury Concerns
New York Giants:
Tackle Matt Peart (knee), center Nick Gates (leg), linebacker Darrian Beavers (knee), tight end Andre Miller (wrist), tight end Ricky Seals-Jones (toe), wide receiver Sterling Shepard (Achilles), linebacker Kayvon Thibodeaux (knee), wide receiver Robert Foster (hamstring), offensive lineman Marcus McKethan (knee) and safety Dane Belton (collarbone) are out.
New York Jets:
Wide receiver Tarik Black (head), quarterback Zach Wilson (knee), tackle Mekhi Becton (knee), and tackle Greg Senat (undisclosed) are out.
When the New York Giants Have the Ball
Does Alex Bachman have a chance to make the team? That's the question coming for the Giants after the receiver hauled in 11 catches against Cincinnati last time out and put himself on the bubble for the final roster. Other than that, there isn't a lot to suggest that the Giants are going to do anything to worry about this game. New York has built its focus around finding out whether its long-term plans are going to work out this year, which means there is little reason to think that the Giants are going to put much into this game. Much like a team like Green Bay or Denver, the Giants really just want to get this over with and get to the games that count.
When the New York Jets Have the Ball
The way the Jets choose to stagger their playing time will decide how this game goes. Both White and Streveler have pressure to perform, as White is playing to hold off Streveler and keep his job, while Streveler knows this is his last shot to either make the team or catch on somewhere else. Last time out, White didn't do much of anything in the first half against the Falcons, but the Jets came to life under Streveler.
Neither quarterback has much invested in them from the Jets' perspective, so there's every reason to expect that Streveler can win the job if he continues to outplay White. With the Jets unlikely to be competitive until 2023, especially if Wilson can't play for an extended period of time, anything New York can do to keep the fans happy has to be considered. If the job is close, Streveler has a real shot.
Betting Trends
There's little reason to think the Giants will suddenly develop a defense after giving up more than 20 points to both New England and Cincinnati in the preseason. The Jets will be going hard no matter who is in the game, with both quarterbacks fighting for their roster spot, which means taking Gang Green to top its team total makes some sense here.
Weather Report
The good news is these teams should avoid the storm that's coming to the New York area later in the day. The bad news is that the conditions will still be pretty gross, with 86-degree temperatures and high humidity in New Jersey. Wind will blow at seven miles per hour to the east-southeast.
Dan's Pick to Cover the Spread
When in doubt, you always take the team that has more at stake, and the Jets actually have a battle for their final quarterback spot. With Wilson hurt, the Jets actually have to look hard at who could help them if Joe Flacco also goes down because the player they cut will likely get signed somewhere else.
That means the Jets have to take this seriously, and that's why I'm backing them.
A true professional who picks his spots, providing a GREAT return on investment for you!