New York Jets: Over/Under Season Wins Total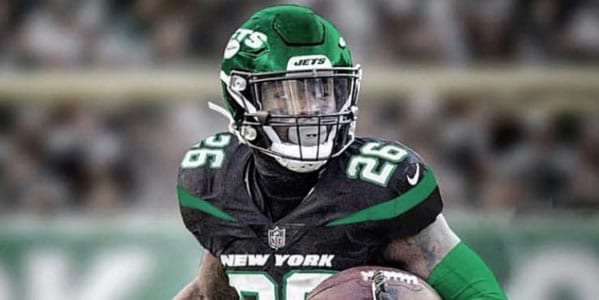 In this regular-season wins total bet, we turn our attention to the New York Jets, a team some feel might be on the upswing. They made some interesting additions, including getting a new head coach. MyBookie.ag has released totals on all teams. Let's take a look at the total for the Jets.
New York Jets – Regular Season Wins
Over 7 Wins (-145)
Under 7 Wins (+115)
We see the line in the sand is seven wins. Six or fewer wins would be "under," while eight or more would qualify as "over." And seven wins would be a push. We see the "over" part of the equation is a decent-sized favorite at -145, with "under" getting an underdog price of +115. Let's examine which side might be the better move.
Setting the Table
After a surprise ten-win season in 2015, the Jets have fallen on tough times. Things haven't panned out personnel-wise, and they enter this season with a revamped coaching staff. In the last three seasons, they have won a total of 14 games, bottoming out with a 4-12 mark in 2018. Therefore, a seven-win total for 2019 suggests that a lot of people fancy the Jets as a squad on the rise. With growing youth, some key acquisitions, and a head coach who has shown a knack working with young quarterbacks, maybe that's in the cards.
Personnel and Other Changes
Adam Gase is in as the new head coach. It didn't really work in Miami, though going 23-25 and having a ten-win season in his first year isn't bad, considering all the issues the 'Fins had during that period. He has two good coordinators, with Dowell Loggains helping Gase on offense, with Gregg Williams taking over a "D" that could be pretty tough. This coaching staff could hit the ground running if they catch a couple of breaks.
The Jets added a lot of firepower. Second-year quarterback Sam Darnold has more tools with which to work, namely game-changing running back Le' Veon Bell, who after a year off, looks to re-establish his brand. His presence and excellence as a runner and pass-catcher could open things up. They also added WR Jamison Crowder, who joins a receiver crew that could be decent with Robby Anderson and Quincy Enunwa. Up-front, they added Kelechi Osemele and third-round pick Chuma Edoga to hopefully boost a line that was substandard in 2018.
The "D" added some interesting pieces that could yield positive results. They spent their third overall pick on Quinnen Williams, a defensive tackle that should immediately make the Jets more-robust inside. The acquisition of linebacker CJ Mosley should also pay off well, as he is one of the best sideline-to-sideline guys in the league. Some other draft picks could also pan out well. It's a unit on the rise. Then again, after being at the bottom of most defensive categories in 2018, they have nowhere to go but up. Were all the changes enough to turn it around?
How Hard is the Schedule
Playing the Patriots twice isn't easy, but the rest of the AFC East isn't that tough, though it has been for the Jets in recent seasons. And getting an easier schedule from wining so few games hasn't paid off the last few years. Outside the division, they get home games against the Browns, Cowboys, Giants, Raiders, and Steelers (NFL Strength of Schedule). On the road, they face the Eagles, Jaguars, Redskins, Bengals, and Ravens. To go over, you need eight wins. Well, they probably won't be the favorite eight times in this schedule, meaning they will have to over-perform in some spots.
NFL Experts: Get West's and Crew's Winning Football Picks all season long >>>
Are They Being Overlooked?
A lot of us weren't alive the last time they made the Super Bowl. Most of us are just inclined on a guttural level to expect a substandard Jets team to surface, primarily based on recent history. But we see a changing complexion of the league, with a pronounced power-shift. Can the Jets be part of that? With some better breaks on the injury front, the coming along of promising youngsters, and certain acquisitions panning out, it's not hard to make a case for a Jets resurgence.
Making a Case for "Over" 7 Wins
On paper, it's easy to make a case for a .500 team. Let's assume Darnold sees a boost in his form in his second year. He has the fresh legs of Bell upon which to rely. Defenses can no longer sleep on the Jets' ground game. That brings receivers Crowder, Anderson, and Enunwa more into play and that could be an underrated trio of receivers heading into 2019. A few additions on the O-line could have it come together under the tutelage and guidance of Gase. Quarterbacks typically have enjoyed some of their better success under coach Gase. Maybe Darnold can follow suit. With some growth among youngsters and the additions of Mosley and Williams, their front-seven on defense should see a surge.
Making a Case for "Under" 7 Wins
New faces notwithstanding, the Jets have a long way to travel. Last season, their offense was ranked 29th, with their defense 25th. Getting Le' Veon Bell, CJ Mosley, and Quinnen Williams has to help, but it's not enough to orchestrate anything resembling an about-face. For this to go "over," you'd basically be projecting this team to double their previous season's win total. Has the optimism run amok? That would seem to be a pretty rosy outlook for this team. They were substandard across almost every area last season. Youth and health played a definite role, but will all those problems go away?
There's also an issue with the numbers-game here. Let's say they go 3-3 in their division. They still have to avoid losing 5 or more games with the Browns, Cowboys, Steelers, Eagles, and Ravens on their schedule. Not a ton of wiggle-room to hit that number. They would basically have to win every game they're supposed to win while springing a big upset or two. And while there are some less-than-difficult stretches to the season schedule-wise, this bet will come down to the end of the season, where two of their last three are on the road, with the high-urgency duo of the Ravens and Steelers in that stretch.
Final Verdict: Under 7 wins at +115 odds. While one can certainly make a case for the Jets being a rising commodity, eight wins could be the high-end of the range, and at -145, there isn't a ton of value in predicting that this team doubles their wins from last season.