NFL Futures: Coach of the Year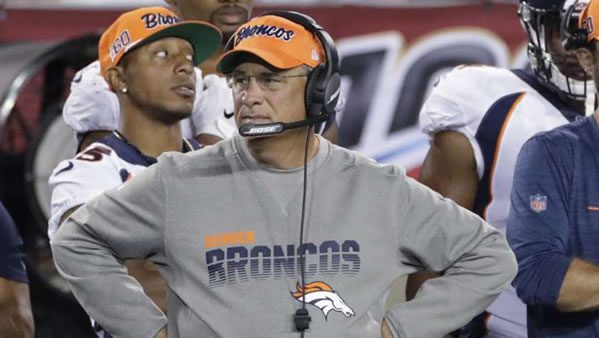 Betting on who will be coach of the year is an interesting futures bet to place. It's a unique bet, decided by the Associated Press, as opposed to a stat or an accomplishment. And it's not linear to actual football success, but more to the element of improvement. And if you think a team will cover a lot of ground this season, a bet on that coach to be the coach of the year isn't a bad way to back up that sentiment.
It's an unusual award in that you really have to take the recent past into account. It's not simply a matter of how much success a coach has, but rather how well he does based on how the team has been doing up until now. It's about the amount of distance a coach covers, not so much a measure of overall excellence. Past winners bear this sentiment out, including last season's winner, Kevin Stefanski, who took the Browns from a disappointment to a playoff contender. That's why you don't see the coaches of the best teams at the top of the list. Near the top of the board are coaches on teams that weren't all that great last season.
You want to look at coaches on teams where the stage is set for a surge. That could include recent contenders coming off a rough season or two, where signs point to them resuming their place among the conference elite. It can also include teams that have been down for a number of years that showed signs of life last season. Not that you want to eschew veteran coaches completely, but the sense of newness only helps accentuate a team's reversal of fortunes. That doesn't necessarily mean first-year coaches, but it also includes coaches who after a year or two are starting to see some things come together. Let's take a look at the odds, followed by our best picks, and even a couple longshots that could deliver if the stars align properly.
2021 Coach of the Year Odds (Courtesy of Bovada)
Brandon Staley+1000
Brian Flores+1500
Kevin Stefanski+1500
Kyle Shanahan+1500
Ron Rivera+1500
Sean McVay+1500
Arthur Smith+1600
Frank Reich+1600
Bill Belichick+1600
Sean McDermott+1800
Andy Reid+2000
Joe Judge+2000
Robert Saleh+2000
Sean Payton+2000
Bruce Arians+2200
Matt Rhule+2200
John Harbaugh+2500
Matt Laffeur+2500
Mike McCarthy+2500
Mike Zimmer+2500
Urban Meyer+2500
Vic Fangio+2500
Pete Carroll+3300
Kliff Kingsbury+3300
Matt Nagy+3300
Mike Tomlin+3300
Mike Vrabel+3300
Dan Campbell+4000
Nick Srianni+4000
Zac Taylor+4000
David Culley+5000
Jon Gruden+5000
Best Picks to Win Coach of the Year
Brandon Staley (+1000):
Things set up nicely for first-year Chargers' coach Staley to haul in this award. He gets a previously-underachieving team that has been plagued by youth and injuries. With Justin Herbert in his second year with a stocked cast, the offense got some upgrades and could really take off. The defensive-minded Staley gets a ton of horses with which to work on the "D" and if key personnel can remain healthy, the stage is set for a big surge, which could easily result in Staley winning this thing.
Brian Flores (+1500):
After just one winning season in the previous 11, Flores delivered a 10-6 season last year along with promises of a bright future. They added some pieces on offense and a vote for Flores is also a vote for Tua Tagovailoa and the offense, something not everyone is sold on. Still, when a once-celebrated team is in the dumps as long as the 'Fins have been and then they turn it around, it resonates in a more-complete way—a way that might register with voters.
Ron Rivera (+1500):
Already a winner of this award in 2013, Rivera sees the stage setting up well for a repeat with Washington. And not to use his cancer diagnosis as any kind of betting angle, but in vote-based awards like this, sentimentality is not an element to be completely disregarded. A rising young roster blooming with talent could start to take hold, though a Ryan Fitzpatrick-led offense might not give way to enough success on offense to make Washington good enough to make Rivera a frontrunner. Still, it's a not a bad pick.
Frank Reich (+!600):
The thing about the Colts is that they're obviously not that far off, coming off an 11-5 season. Reich has fostered winning seasons without the best QB-play. But if he is able to get a big season out of Carson Wentz, considering how Wentz flamed out in Philly, that's going to really register with voters. It's one of those teams whose success isn't easy to explain, setting up a scenario where Reich would get a lot of credit if the Colts thrived this year.
Best Longshot Picks
Vic Fangio (+2500):
It's been rough-going in Denver in recent years, which would make a playoff-push in 2021 really stand out in a big way. Some thoughtful player-acquisition in recent years, blossoming youth, and key personnel staying healthy could easily have Denver pointed upward this season. The defense is loaded with talent with which Fangio can work his expertise and if the offense finds answers, this one could really pay off.
Kliff Kingsbury (+3300):
The Cardinals have been showing signs the last few seasons and with some key added pieces of personnel on both sides of the ball, the recipe could take hold this season. The stage sets up well. The team saw a spurt of success under Arians, but five straight non-winning seasons cooled their momentum in a major way. A spurt this season could find Kingsbury right in the thick of this conversation.
Dan Campbell (+4000):
First, it's hard to back Detroit, a team on a run of bad seasons unlike any other team. And with what appears to be a downgrade at QB, the general pessimism is understandable. But there is enough promising youth at key positions where it's not totally out of the question. And the affable Campbell managing to inject his positive attitude and turn this battleship around could be something that really moves voters.
Like this article? I'll be back writing NFL game previews and picks for Predictem for the 2021-22 NFL season. Please come check me out!