Oakland Raiders vs. Denver Broncos Week 2 Pick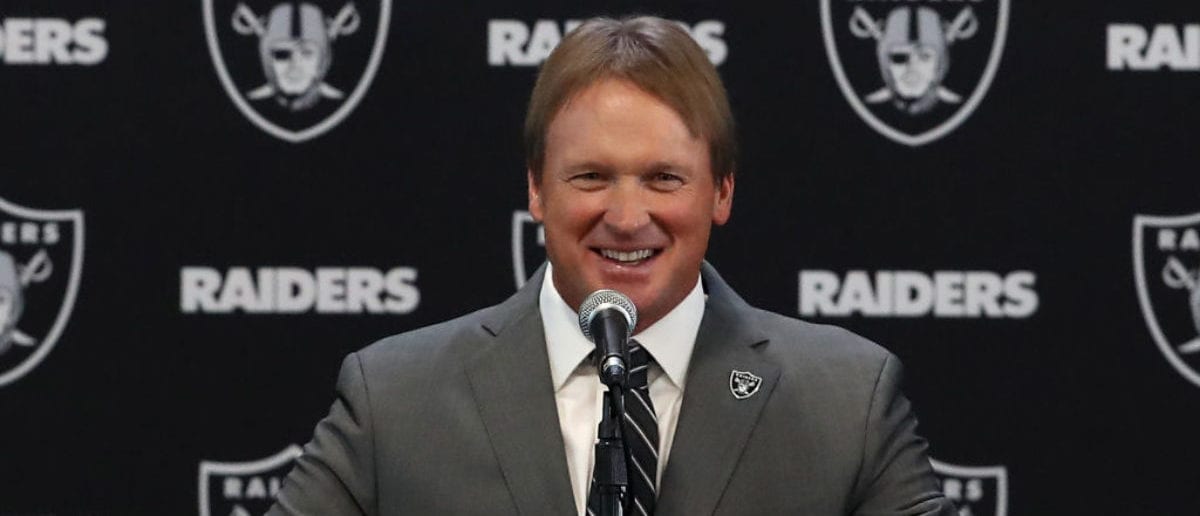 Oakland Raiders (0-1 SU, 0-1 ATS) vs. Denver Broncos (1-0 SU, 0-0-1 ATS)
NFL Week 2
When: Sunday, September 16, 2018 at 4:25PM EDT
Where: Broncos Stadium at Mile High, Denver, Colorado
TV: CBS
By: Loot Levinson, Expert Football Handicapper, Predictem.com
Spread: OAK +6/DEN -6
Total: 45
The Oakland Raiders come to Mile High on Sunday for an AFC West battle with the Denver Broncos. Last season, each team won at home against their division rival, with how much that matters in light of all the changes being iffy. Denver looks to turn the page on a rough patch of late and first signs were positive with a 27-24 win over the Seahawks on Sunday. They get their second straight home game to open the season against an Oakland team that didn't see things go their way in week one.
The crowd was bumping in Oakland on MNF, with the long-awaited return of John Gruden. And for much of three quarters, there wasn't much to separate the Raiders and the favored Rams. The 33-13 win for LA makes it look like a real stinker. And toward the end of the game, it was. At the same time, there were some positive signs despite the bottom-line not reflecting very well. They'll try their luck against a division team this week.
New Offense, Same Old Defense
On Sunday, we saw some of Denver's new personnel on the offensive side of the ball, while it was a common playmaking factor on "D" that inevitably brought home the big win. First reviews on new quarterback Case Keenum were mixed, namely with three interceptions. Throwing for three TDs and 329 yards made up for it. We saw a youth movement in the backfield start to materialize with rookies Royce Freeman and Phillip Lindsay both running the ball 15 times for 71 yards, which is odd yet promising. A constant in the Denver offense, top receivers Demaryius Thomas and Emmanuel Sanders, both caught touchdowns, with Thomas atoning for some earlier miscues with a big fourth-quarter TD reception. Lindsay also caught a TD pass.
We saw on Sunday that the Denver defense is still what we remember it to be—a group that can be rigid and change games with huge plays. Von Miller was massive and absolutely a key part of the win with three sacks, two forced fumbles, and a recovery. We also saw good signs from rookie Bradley Chubb. Newly-added Pacman Jones had a pick. The Denver defense looked solid across all areas.
Forming Rash Judgments
It's easy to get carried away on week one with takeaways. That can especially be true with positive outcomes. It's like a date when a lady is on her best behavior and you know the unpleasantness lurks just around the corner. The Broncos did in fact look pretty good. Still a formidable defensive team with some legit cause for hope on the other side of the ball easily makes them a factor or at the very least significantly-upgraded from last season. Granted, Von Miller isn't going to be Godzilla every game and it looked like Keenum might need time to adjust, as his three picks are almost half of what he threw all of last season. But considering the QB play they've had since Manning retired, Keenum almost has to be better and Sunday demonstrated that.
All Sunday Picks and Predictions!
With the Raiders, we can choose to focus on the first 70+ percent of the game where they were competing with a team many think is going to the Super Bowl this season. Or we can focus on a dismal final quarter where the Raiders descended into full-slapstick status. The truth probably lies somewhere in the middle. We saw the Rams O-line manhandle the Raiders front at times. We saw a depreciated receiver crew, despite a huge game from TE Jared Cook. We saw a run-game that has its moments with Lynch, but doesn't really project through an entire game. And with Khalil Mack gone, the defense lacks difference-makers. One got the impression the Raiders were playing on emotion on MNF until certain football-realities came crashing down on the game.
Oakland—Who are They?
Who is Oakland? A few years ago, they scratched and clawed their way to a 12-4 record. It was a success not built so much on crazy-scary talent, but an attitude and certain clutch way they always seemed to finish games. The receiving crew was strong and the defense, while by no means great, always came up with the big stop when the chips were in the middle of the pot.
Now, a lot of their image is tied up in the identity of their head coach, something that's going to wear off pretty quick. It already started against the Rams. There are certain realities that Gruden's presence alone won't eliminate. While Gruden is associated with toughness and a hard-nosed attitude, there wasn't a ton of it on the field late, when every key moment seemed to accompany a failure on either side of the ball. There was nothing clutch, smart, or tough about how they looked on MNF. When you ponder this incarnation of the Raiders, you think of Gruden. They need an actual team-identity that manifests on the field.
Take the Points on the Road Underdog
Whereas the Raiders were inevitably run over by the star-power on both sides of the ball on MNF, I see the more-steady approach of the Broncos being more to Oakland's liking this week. Mistakes were plenty in week one for Oakland and Denver's defense is definitely capable of exploiting that trait. But without Todd Gurley running wild in the fourth quarter and ball-hawk DBs raining down terror, I see a more-complete performance by the Raiders this week in this AFC West pairing. I'm taking the points.
Loot's Pick to Cover the Point Spread: I'm betting on the Oakland Raiders plus 6 points.