Oakland Raiders vs Denver Broncos Pick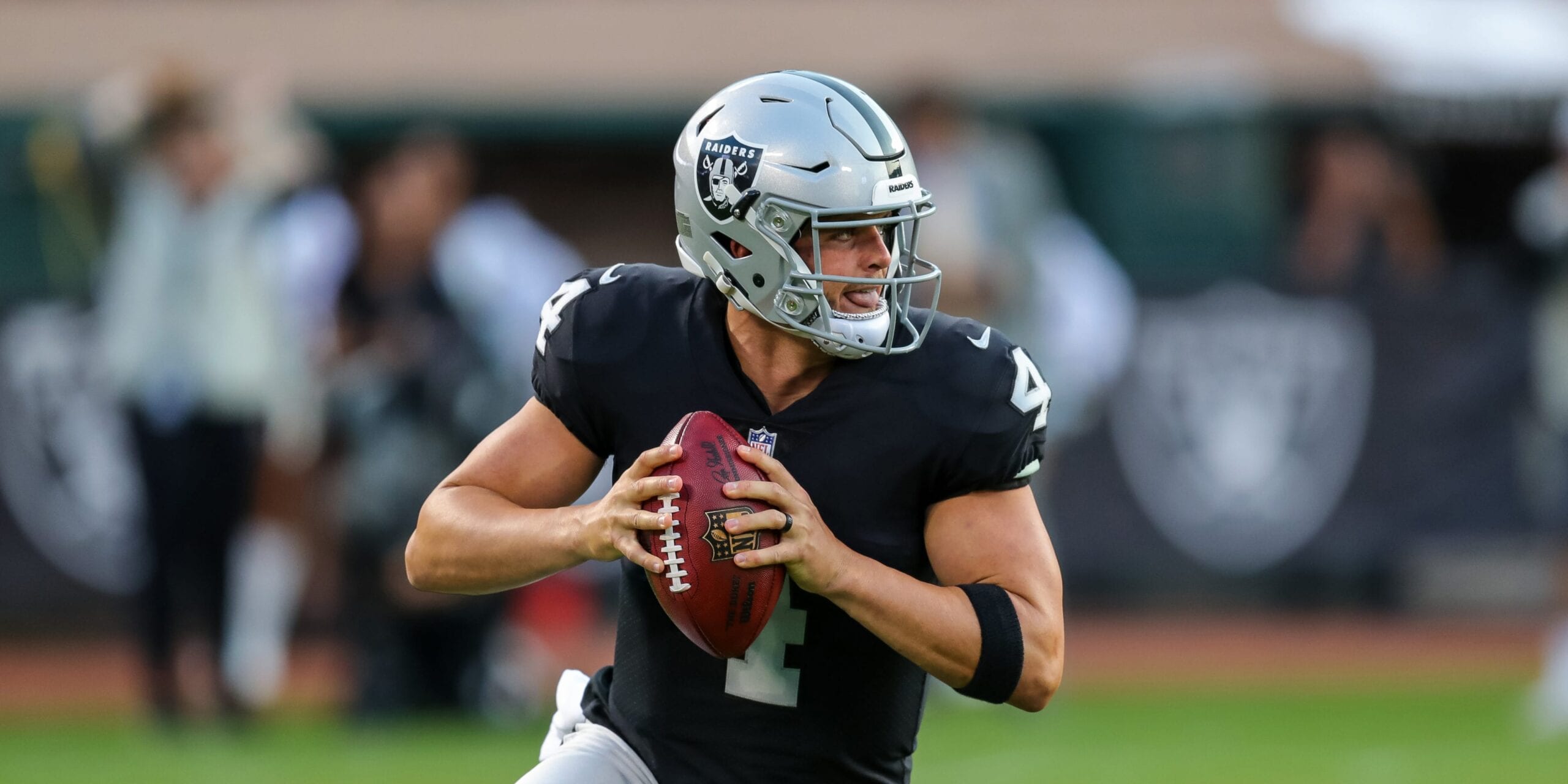 Denver Broncos (6-8 SU, 6-7-1 ATS) vs. Oakland Raiders (3-11 SU, 5-9 ATS)
NFL Week 16
Date/Time: Monday, December 24, 2018 at 8:15PM EST
Where: Oakland Coliseum, Oakland, California
TV: ESPN
By Loot Levinson, Expert Football Handicapper, Predictem.com
Point Spread: DEN -2.5/OAK +2.5 (MyBookie)
Over/Under Total: 44.5
The Denver Broncos take on the Oakland Raiders in AFC West action on Monday Night Football. While this game might not be the humdinger the NFL was banking on, it's still an interesting matchup, made more interesting by the prospect of this being the final game for the Raiders in Oakland. It's also an interesting game from a betting standpoint. Sure, the Raiders are flailing away helplessly right now, but the Broncos hit a wall in the last two weeks and it's not clear what they can do about it, if anything. I see this one going under 44.5 points. Check out our spread play on this game.
The First Time They Met…
In week two in Denver, the Broncos were able to narrowly beat the Raiders, 20-19. That was the only time the Raiders almost beat a divisional team this season. Denver was able to get a little late drive going, kicking in the game-winning FG with a few seconds left on the clock. Even with Derek Carr going 29-for-32 passing, they couldn't eclipse 19 points. And that was with Marshawn Lynch running for a touchdown and Amari Cooper having a huge day aerially. Both are gone. So where does that leave them?
A Lack of Offense
Again, the Raiders are without a lot of the artillery they had to begin the season. Lynch and Cooper are gone. The Raiders are left with Doug Martin at running back, with a pass-catching crew led by a good tight end in Jared Cook and receivers who are either over-the-hill or just aren't up to NFL standards. Jordy Nelson has sprung to life a bit lately, but is a shadow of what he once was.
The best part of the Raiders might be their defense. They gave up 300 yards to the Bengals, which wasn't bad. The last time they were at home, they gave up just 21 to the Steelers. They've been able to make more plays as of late, with a secondary that has some juice. They have some good-looking youngsters on this side of the ball. Their run-defense is a concern, as it is one of the worst in the league. But the Denver run-game has seen a coming-down-to-earth in recent weeks, with Phillip Lindsay and Royce Freeman having cooled down some. Denver QB Case Keenum has been more mistake-prone and threw two more picks on Sunday. The Raiders are stripped pretty bare offensively, but they face a team in a similar predicament this week. Keenum works with a no-frills group of pass-catchers with Emmanuel Sanders out of action. This could be a spot where even a porous Oakland defense can thrive some.
Can the Denver Defense Step Up?
The Raiders' offense is one of the worst in the league. They average 18.6 points per game. Making matters worse is a banged-up offensive line where picturing them stopping a good pass-rush is hard to do. This was shown in Cincinnati, where the sacks kept piling up on poor Derek Carr. Coming into town this week is Von Miller and Bradley Chubb, who have combined for 26.5 sacks on the season. How will that resonate this week? Granted, the Denver secondary is a bit banged-up. Carr can move the ball through the air. But getting in the end zone hasn't been easy. It's fair to say that on each team, the brightest shining lights have come on the defensive side of the ball. It also helps for the purposes of taking the "under" that neither team has scored or allowed much in the way of defensive TDs or big special teams returns this season. Those have a way of throwing the wrench into an "under" play.
Pause for Concern
The Raiders have not been adept at stopping the run this season. This could be a week for the Denver run-game to re-appear and remind people that they have a nice package of rising young backs. In their first meeting, Lindsay ran for over 100 yards, with Freeman scoring on the ground. Yet, they still managed only 20 points. Also, with this being the possible final game in Oakland and Derek Carr being a NoCal guy at heart, will that lead to a spurt against a banged-up Denver pass-defense?
Adding it All Up
I'm not sure the sentimentality of this likely being the last game in Oakland or Gruden's pleadings can really mean a lot at this point. They've been trying hard until now and haven't gone very far. They haven't responded to urgency all season, so why would they now? I see the Raiders O-line being a major hindrance in this game. They have almost no NFL-caliber firepower to speak of on offense. Denver's isn't much better. At the end of the day, you have Carr, Martin, Nelson, and Cook for Oakland. And you have Keenum, Courtland Sutton, Phillip Lindsay, and Royce Freeman for Denver. That's not a ton of offensive star-power, is it? And making it worse are two deficient offensive lines.
Recent Form
Before losing to the Bengals, 30-16, on Sunday, the Raiders have been showing some minor signs of life on defense. It's all relative and in losing, even on the road, to a Bengals team that had lost five in a row, they looked like one of the worst teams in the league. But they did lose to Denver by just one the first time around, with Denver needing late-game drama to win at home in a score that would go under in this one. And before losing to Cincy on Sunday, they actually beat the Steelers and held them to 21 points. Denver, meanwhile, has seen their last four games all go under 41 points in scoring. Combined this season, these teams have seen their games go over only 9 times in a combined 28 games.
KC Chiefs vs Seattle Seahawks Pick
Take the "Under" in the Denver vs. Oakland Game
Neither team seems all that pumped up on offense, where they are working with deficient weaponry. To say either team shines on defense would be misleading, but they shine more on that side of the ball than on offense. There's something about this matchup that suggests a score in the teens for both teams. I see more fire on defense from both teams this week, with more scenarios that seem to favor the "under" in this one.
Loot's Over/Under Pick: I'm betting on the Denver vs. Oakland game to go "under" 44.5 points.