[et_pb_dcsbcm_divi_breadcrumbs_module hide_homebreadcrumb="off" homebreadcrumbtext="Home" separator="sep-raquo" hide_currentbreadcrumb="off" homebreadcrumborientation="left" _builder_version="3.8″ fontsbreadcrumbs_font="Lato||||||||" fontsbreadcrumbs_text_color="#000000″ fontsbreadcrumbs_font_size="15px" fontsbreadcrumbs_line_height="16px" fontsseperator_font="||||||||" fontsbreadcrumblinks_font="||||||||" fontsbreadcrumblinks_text_color="#2567cf" custom_margin="25px|||" custom_margin_phone="30px|||" custom_margin_last_edited="off|desktop" custom_css_main_element="font-family: Helvetica Regular;" disabled="on" global_module="3641″ saved_tabs="all" /]
Online Sportsbooks Hang 57 Point O/U For Rams vs. Saints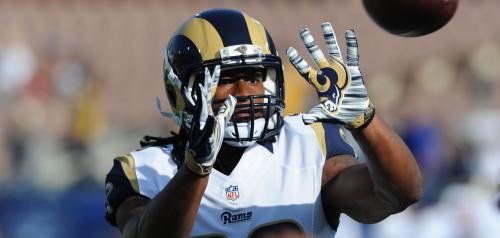 Los Angeles Rams (14-3 SU, 9-8 O/U) vs. New Orleans Saints (14-3 SU, 7-10 ATS)
NFC Championship Game
Date/Time: Sunday, January 20, 2019 at 3:05PM EST
Where: Mercedes-Benz Superdome, New Orleans, Louisiana
TV: Fox
By Loot Levinson, Expert Football Handicapper, Predictem.com
Total: LAR -3.5/NO -3.5
Over/Under Total: 57
Over or Under?
Just the thought of the Rams and the Saints playing each other gives ways to visions of two teams running up and down the field. Two of the more powerful offenses in the conference this season, the Rams and Saints have seldom struggled putting up points. That's evident by online sportsbooks hanging a 57 point total over/under. And when these teams played in the Superdome in week nine of the regular season, they combined for 80 points in a 45-35 Saints win. In terms of points scored this season, the Rams rank second with the Saints third. They are the top two scoring teams in the conference. Despite that, I see this one going under 57 points. Here's why.
The Over is Too Obvious
The playoffs bring out every kind of bettor, most of them being more on the casual side of things. When that's the case, the picks are usually more-obvious ones—picks not made with a lot of imagination. Have you ever seen a bookie with a part-time job? Of course you haven't—with the reason being that this isn't as easy as it looks. You see the top scoring teams in the NFC playing in a dome, a rematch of a game where 80 points were scored and defense was an afterthought. So naturally, they're going to surpass 57 points in this game, right? Well, not to say they won't, but making the right moves in postseason NFL betting simply cannot be that easy. When it looks too easy, start running.
But even if it's the square move, it doesn't make it the wrong one. Still, 57 is a giant total, a number usually seen more with Big 12 college football game totals. But if two teams deserve it, these two would seem to be a good choice. They can both pour on the production aerially and on the ground. And there's a recent historical precedent of these teams blending for a scoring extravaganza. Things, however, change come the postseason and the time since that game has seen enough shifts to warrant a completely different analysis.
Defenses Better than Before
No one will confuse either the LA or New Orleans defenses as being great, but they have been better as of late. The Rams' defense underachieved for the most part this season, as the big-name collection of talent never quite clicked. But this is where they make their money. This is what counts. And on Saturday, we saw guys like Marcus Peters, Aqib Talib, and Ndamukong Suh start to justify making such big bucks. Aaron Donald is another difference-maker and there's a lot of playmaking on this defense. It's not like the New Orleans' offense is impervious to mistakes, either. I see the LA defense registering their share of good moments in this spot.
For much of the season, we kept hearing how bad the Rams' defense is. And it was a 45-point allowance against this very Saints team that fed into that reputation. But then we see in recent weeks that they've been fairly-stout in spots, allowing just 22 to the Cowboys in the divisional round. Three of their last five regular season opponents were held to 16 or fewer points. On the road this season, they gave up an average of less than 20 points a game and that includes the 45-pointer to the Saints in week 9. That might run counter to their perceived image, but this defense has actually been pretty decent for the most part away from home.
Meanwhile, we see a Saints' "D" starting to show their teeth. The magic of the Eagles came to a screeching halt to the tune of 14 points scored against the Saints last Sunday. New Orleans had them in knots throughout. The Rams now depend a lot on the run, an area where the Saints have provided stiff resistance. Granted, there have been games where they didn't shine. But they looked to have amped up their game a notch and it showed on Sunday. Playmaking corner Marshon Lattimore made two key picks and the whole secondary played well. When they need to play well, it has come easier at home where they're getting it done in all areas.
Issues on Offense
Each team forged a reputation as a high-flying team this season. Both Jared Goff and Drew Brees had big years. Each team features two backs that can do damage, with the Saints' Alvin Kamara and Mark Ingram, along with CJ Anderson coming out of nowhere to join Todd Gurley for a big 1-2 Rams' punch. Either team can explode at any time. But a hard look at the numbers shows we might be in the midst of a cooling-down period. Against Philly, the Saints put up just 20 points. To close the regular season, they scored 14 or fewer points in three of their last five games.
The Rams did manage 30 points against Dallas in the divisional round. But the Dallas defense appeared highly-disorganized on the road and completely ineffectual. I'd expect the Saints to bring more to the table this week. Down the stretch of the regular season, the Rams thrived against struggling defenses, like those of the Cardinals and 49ers. But against the more-robust defenses they faced, the struggles on offense were real. Again, things don't always come so easy on the road this deep into the playoffs.
Bet the Rams-Saints Game to Go Under 57 Points
In the Rams' and Saints' 34 combined games, the "over" only delivered 16 times. So, at least we're not in territory that is unsupported by data here. With both offenses not firing as automatically as they did earlier in the season, along with defenses that are more dialed-in, I see the conditions favoring a game that falls short of an offensive free-for-all. I'm taking the "under" in this one.
Loot's Pick to Cover the Point Spread: I'm betting the Rams vs. Saints game goes "under" 57 points.