Pittsburgh Steelers vs. LA Chargers Week 11 Prediction ATS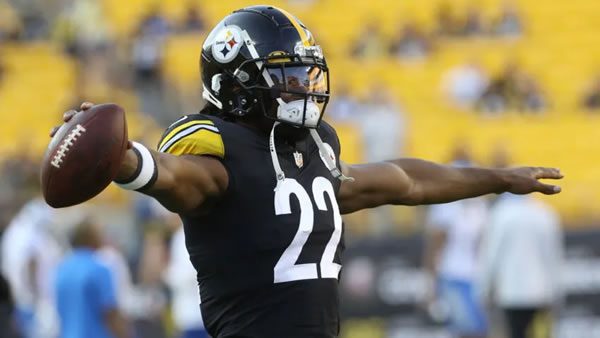 Pittsburgh Steelers (5-3-1 SU, 3-6 ATS) vs. Los Angeles Chargers (5-4 SU, 5-4 ATS)
Week 11 NFL
Date/Time: Sunday Night Football, November 21, 2021 at 8:20PM EST
Where: SoFi Stadium, Inglewood, California
TV: NBC
Point Spread: PIT +6/LAC -6 (Betanysports - Do yourself a favor! STOP betting on games at -110 odds! Start saving BIG money by laying only -105 TODAY here!)
Over/Under Total: 47
The Pittsburgh Steelers come to SoFi to take on the Los Angeles Chargers in a key week 11 spot for both teams. Each team is over .500 but in precarious situations with some recent trouble to address. On Sunday, Pittsburgh managed an ugly 16-16 tie at home to the winless Detroit Lions. Granted, they were suddenly faced with the prospects of playing without Ben Roethlisberger, but it was still an ugly showing for a team pushing for the division lead, as they blew a chance to capitalize on Baltimore's loss this week. For the Chargers, they give it another whirl at home. If they were to lose every game in this homestand and go to 5-5, they would squarely end up behind the eight-ball. At one point a team to beat in the AFC, the Bolts have dropped three of four, including a 27-20 loss to the Vikings on Sunday.
Can the Chargers Right the Ship?
It hasn't been a total freefall, but the team is out-of-sync with a litany of issues on both sides of the ball. Justin Herbert hasn't been bad, but the run game has been a bit listless in recent weeks. The big games from Mike Williams have gone away, leaving Keenan Allen and a bunch of guys who may or may not surface in a given week. The line isn't great, and they've become a little rigid in the way they apply the skill-set of Austin Ekeler, who isn't always being put in the best spot to help out the team. In reality, it was a three-week period where the Bolts were putting up points, sandwiched by a lot of spots where their offense was somewhat pedestrian. Their actual point-output tells the story of a middling offense when the general perception is that they're upper-tier.
The injury excuse is a usable one for the Chargers. Their secondary has been battered, and that was their only area of strength, alongside a run defense that usually yields big days to opposing running backs. It may be partially by design, but the design isn't working, as the point-totals of opponents have been creeping upward over the past month or so. They deal with the prospects of a Steelers' ground game that can do some damage this week. And they've just become generally unimpactful, with an inconsistent pass-rush and a lack of the big plays we were seeing earlier in the season. The Steelers' offense might not elicit fear, but with this Chargers' run defense, nothing can be taken for granted. It's hard to cover spreads with an off-key offense when you're getting gashed by every running back you face.
Not So Fast!
Before we go overboard bemoaning the Chargers slipping over the last month or so, let's not forget the Steelers are coming off a game where they couldn't beat Detroit at home. Their basement is indeed low. Even with Roethlisberger, whose age is starting to show, it can be a hit-or-miss offense. With Mason Rudolph or a compromised Roethlisberger, it might be a real grind. Najee Harris is productive and the saving grace of this Steelers' offense at this point. And against a Chargers' run defense that isn't much of a deterrent to the opposing run-game, we might see him really flourish this week. Still, sometimes he isn't all that great of a runner, relying on catching passes, a component of his game that diminishes without Roethlisberger. That goes for the whole offense, from talented receivers like Diontae Johnson to tight end Pat Freiermuth.
The Chargers getting clipped at home by a stocked Minnesota offense that was firing well is one thing. This Steelers offense is dealing with injuries to two of their top three wide receivers with a dinged-up offensive line on top of their starting QB. Over recent years, we see what becomes of the Steelers without Big Ben, whatever you might think of his overall current standing as an NFL starting quarterback. They are usually really bad when he's not behind center.
More Picks: Get Ted Walkers' Packers at Vikings Best Bet
Silver Lining for the Steelers
With TJ Watt (day to day) back to his old self, we see an attacking defense reemerging for the Steelers. They are allowing an average of 18 points per game in their last 5. Even if things are going a bit haywire on the offensive side of the ball, the defense has been able to keep them in games. Their week three 24-10 loss to Cincinnati was their worst loss of the season. That could embolden some potential Pittsburgh backers getting points in this spot against a Chargers offense that has been out of sorts for over a month. And not all the defenses that are giving the Chargers a hard time are all that great. This is a week where the Pittsburgh "D" can help steer things in the Steelers' favor.
Lay the Number
I don't think the Chargers are so far away that they can't snap out of it this week. Winning record or not, this Steelers' team can hit some pretty low depths, and some of their personnel issues point to that being a possibility this week. Just as one thinks of how bad the Chargers have looked in spots, the Steelers aren't in a position to talk. I see Ekeler putting up a good stat-line this week, which could open things up for Herbert to connect a little better with his pass-crew. I see the Chargers as a struggling team, but a somewhat intact one that is being given a favorable spot to get back on track at home. I'm willing to give the Bolts one last whirl. I'll take the Chargers.
Loot's Prediction to Cover the Point Spread: I'm betting on the Los Angeles Chargers minus 6 points. Question: What's not to like about a 50% real cash bonus, rebates on ALL your wagers; win, lose or draw, the BEST live betting platform on the web AND the fastest bitcoin payouts online? Find all this and more at one of the web's best sportsbooks: Bovada Sportsbook!
SUNDAY NFC SOUTH GAME OF YEAR *80% 10* RECORD

Talk about consistent! Ben Burns just wrapped up ANOTHER WINNING MONTH. He's produced profits in six of the past seven months. He was 83-52 (+$17,652) last December and an 8-2/80% RECORD with his "top rated" NFL plays led the charge. If you liked the Giants last week, or the Vikings the week before, you're going to LOVE this BEHEMOTH. Do NOT wait!