Seahawks Season Win O/U Lines – Analysis & Pick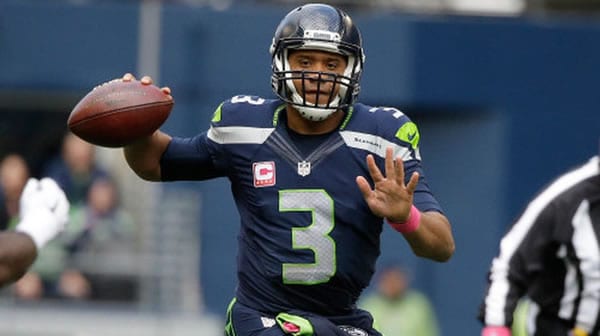 Seattle Seahawks Season Wins Total Over-Under
Coming off an 11-5 season where the Seahawks made the playoffs for the 7th time in 8 seasons, Seattle is still one of the harder teams to gauge. One thing is for sure—they never seem to go away, even when some suspect a rebuild-period. They have always managed to get close to the most of what they have. After all, there are many things on this team that aren't great and haven't been, yet they still manage to win year after year. It forces one to undergo a different kind of evaluation on Seattle, as we defer to the coaching, their still-formidable defensive nucleus and run-game, and the leadership and play of quarterback Russell Wilson.
Seattle made a lot of moves in the offseason, addressing issues on both sides of the ball. The draft may have also proven to be beneficial in helping Seattle address some of their problems on defense. It's an imperfect team, to be sure. And their schedule is pretty tough in a conference packed with hopefuls. Let's take a look at the odds on Seattle's win-total this season and reason where the most-likely landing spot is for the Seahawks in 2020.
A Look at the Odds
SEA regular season wins over 10½ +130
SEA regular season wins under 10½ -150
SEA regular season wins over 10 +102
SEA regular season wins under 10 -122
SEA regular season wins over 9½ -125
SEA regular season wins under 9½ +105
SEA regular season wins over 9 -180
SEA regular season wins under 9 +158
SEA regular season wins over 8½ -236
SEA regular season wins under 8½ +196
SEA regular season wins over 8 -358
SEA regular season wins under 8 +298
SEA regular season wins over 7½ -422
SEA regular season wins under 7½ +337
Odds Explanation: Sportsbooks offer a range of win totals and with Seattle, that spans the area between 7.5 wins and 10.5 wins. The standard win total here would be 9.5 wins, with over being -125 and under at +105.
Picks
I'm betting that the Seattle Seahawks go under ten wins at -122 betting odds. There are a lot of dots to connect in this bet. The division in which they play looms as a concern for the purposes of the number of wins. The defending conference champion 49ers are a big thorn in their side, though a 1-1 record in two close games last season suggests we could see the same. The real issue is what will become of the Rams and Cardinals. They beat the Cardinals handily twice last season, but Arizona is on the rise. And the Rams could rediscover their stride, as Seattle beat even a sideways Rams squad by just one at home, before losing by 16 to them in LA.
It's a little unusual that Seattle won't even start divisional play until week seven this season, starting the regular season with a road game in Atlanta, two home games against New England and Dallas, followed by a road game in Miami, then back at home for the Vikes and then the bye. They then get into division play heavy, with tough road spots in Buffalo and Philly sandwiched in that mix. Following consecutive home games against both New York teams, they go into Washington before finishing up on the road against San Fran. Even if you project a modest 3-3 division record, they still have games against Atlanta, Miami, the Giants, the Jets, and Washington. Even if they lose one of those, you're already up to 7 wins. And it's not that hard to come up with a few more. I still see a scenario of 10-11 wins being pretty high-side on the range.
It's hard to not like Wilson and the backs he has with Chris Carson and now Carlos Hyde. Wilson's legs are still useful too. They always manage to run the heck out of the ball. Aerially is another issue, and while Tyler Lockett is a very useful weapon, they're looking for DK Metcalf to step up after a promising rookie season. And there are other nice complementary pieces on this offense, but it's still strapped for real star-power outside of Wilson and maybe Carson.
Both lines of scrimmage are iffy. On offense, Duane Brown is still a good tackle, but the rest of the spots up-front are dicey. Wilson's legs and skills have been able to camouflage this line's deficiencies in recent years but make no mistake, a dog doo-doo front has kept this team from doing big things before, and it looms as a major potential issue this season. With Clowney gone, the defense lacks any real star pass-rushers, though adding LB Kenneth Murray and Darrell Taylor in the draft should help. But when you can't rush the passer and lose your top pass-rusher, it paints a bad picture to be sure.
Getting Jamal Adams and adding Quinton Dunbar from Washington should help a leaky secondary. The defense has a nice mix of veterans and young up-and-comers, though it didn't really come off as well in 2019 as some had thought after a hope-filled 2018. They should again be up there in takeaways, but a big surge is needed on this side of the ball if Seattle truly hopes to contend, as what we saw last year might have been the worst in Pete Carroll's tenure.
But when a team goes 11-5 with all these issues—no pass-rush, a leaky secondary, a rough O-line, and no real standout number-one receiver, along with a host of injuries, it forces you to explore a different perspective. I don't necessarily see their formula for success growing stale, but against this schedule, I'm not sure all this will resonate as well as it did last season. These drawbacks need to be accounted for on some level. Good coaching, being overachievers, and a lot of heart is great. But it doesn't make all these issues go away, either.
Final Verdict
I like under ten wins at -122. This could prove to be a mistake. I still see the Seahawks as a decent playoff threat. I just see some of these issues resonating and keeping them from really hitting a high ceiling this season. The schedule looks like a give-and-take grind where even a 9-7 mark isn't a total lock. Bet your Week 1 pro football picks for FREE by taking advantage of a huge 100% REAL CASH bonus on your first deposit of $100 to $300 at MyBookie Sportsbook!
Football Betting Guide
New to football betting? NFL point spreads can be confusing at first, but our how to bet on football article help you bet like a seasoned pro! You'll also learn how to wager on teasers, parlays, over/unders, prop bets, futures and how point buying works.