Seattle Seahawks vs. Philadelphia Eagles Pick 1/5/20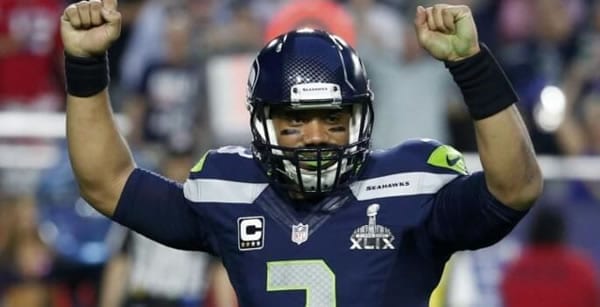 Seattle Seahawks (11-5 SU, 7-8-1 ATS) vs. Philadelphia Eagles (9-7 SU, 7-9 ATS)
NFC Wild Card Playoffs
Date/Time: Sunday, January 5, 2020 at 4:40PM EST
Where: Lincoln Financial Field, Philadelphia, Pennsylvania
TV: NBC
Point Spread: SEA -2/PHI +2 (Line has dropped! It's mostly a pick'em at most books. If you're betting the Eagles, you can get +1.5 at Bovada)
Over/Under Total: 46
The Seattle Seahawks battle the Philadelphia Eagles on Sunday in NFC Wild Card Playoff action from Lincoln Financial Field. Seattle landed in this spot with a little bit of a thud, despite a successful season overall. After losing to San Fran on Sunday night, they have lost two in a row and three of four. Conversely, the Eagles won their last four games to win the NFC East and host a playoff game, despite massive issues on the injury-front. They did well to get here, but can they perform well in this depreciated condition, even at home? A 34-17 win in week 17 over the Giants was a good sign, but a strong finish in a weak division might not mean they're necessarily cut out for this.
What Week 12 Tells Us
A lot of things have come down the pike the last handful of weeks on both sides that could render a week 12 meeting a less-pertinent piece of info. Still, a late-season game in this very building has to count for something. The Seahawks notched a somewhat-forgettable 17-9 win. In fairness to the Eagles, this came at the end of a bad stretch for them, before they went on this latest run. Seattle was also cruising at the time, so things have changed. And Philly had some success on defense, with Russell Wilson held relatively in check. And the backs that did the damage are now out of action for Seattle. Still, the Eagles were at home, and until there were 20 seconds left in the game, they managed a mere field goal of scoring. And this was then they still had a lot of their weapons. The injury bug has since made life really hard on the Eagles.
More Picks: Bills vs. Texans ATS Prediction >>>
Injury Ramifications
Before we get too caught up in bemoaning the Eagles' woes on this front, Seattle hasn't gotten any relief either. They are now handcuffed with Travis Homer and Marshawn Lynch leading the run game, as it just has to hurt to lose basically all your running backs. That doesn't mean those guys can't deliver, but missing weaponry on offense and a few key pieces on defense has played a role in their late-season cooldown. On the other sideline, though, it's a tough situation, as Carson Wentz is now working with a stripped-bare offensive cast. They're missing their top three receivers, a key tight end in Zach Ertz, and it could be getting even worse. With RB Miles Sanders iffy and T Lane Johnson also questionable, they got the bad news that all-pro guard Brandon Brooks will be gone too. With their secondary also touched by this same kind of misfortune, it's time to ask the hard questions.
The Viability of the Eagles
Working in the Eagles' favor is a team that responds to urgency with a lot of heart and guts. The Eagles did the same thing last season, coming on late to get in the postseason, even winning a playoff game. And seeing some obscure offensive pieces deliver for the Eagles on Sunday in light of the massive personnel losses was encouraging, not to mention how good Wentz tends to be in big games at home. Nevertheless, getting here was a massive struggle and now outside the cushy confines of the substandard NFC East, will reality come crashing down on them in this elevated context?
Matchup Advantages for Seattle
Some of Seattle's shortcomings are muted in this matchup, namely with how their iffy defense meshes with a tattered Philly offensive unit. A little over a month ago, this road Seattle defense was able to shine on this field, with the Eagles' offense slowed to a crawl. When we look at the unflattering stats for the Seattle team defense, let's take a look at how they got there. In the second half of the season alone, that defense had to face offenses like Tampa, the Vikings, the Rams, two games against the Niners, and offenses that are just generally better than what they face this week. On the other side of the ball, the Seahawks still ran well last time against the Eagles, which Philly does best, but will be trying to repeat that with a different cast of backs. And though it didn't manifest that much last time, Seattle's aerial attack would seem to match up well with a battered Philadelphia secondary that has been exploitable this season.
Possible Edges for Philly
They have the knowledge of knowing it wasn't long ago when a defense that was getting no support on the other side of the ball held this Seattle offense to 17 points, with most of the damage being done by backs who are no longer available. The Eagles can reasonably envision a grind-'em-out game where they're right in there with a chance to win. They're at home and catching a version of the Seahawks that has seen success come less-easily since their first meeting. And while their offense didn't thrive even slightly in the first game against Seattle, for a 9-win team in the playoffs, this isn't the most-problematic matchup.
Lay the Points on the Home Favorite
This could be a spot where bettors outsmart themselves. Watching both teams this season, it's hard to emerge with the conclusion that the Eagles are a better team. You throw momentum, home-field advantage, and Seattle's issues into the mix, the case for the Eagles can undoubtedly be made. I just see a spot where the only thing one can do is expect close to the best from each team, in which case, the edge goes to Seattle. Laying points on Seattle on the road in what might be a game where points are precious isn't ideal. I can't shake the feeling that whatever mojo the Eagles showed to scratch and claw to this spot just won't register well at this level. I'll take the Seahawks.
Loot's Pick to Cover the Point Spread: I'm betting on the Seattle Seahawks minus 2 points. Where do you bet on sports? Does your bookie offer discounted odds? NO, he doesn't! Stop wasting your hard earned money! Start betting on games at -105 and keep that loot in YOUR wallet, not your books! Make the switch to 5Dimes TODAY! You'll be so glad you spent the 5 minutes to get signed up!.
STOP LOSING TODAY! START WINNING WITH DOC'S TEAM OF PROFESSIONALS! GET A FREE NO STRINGS ATTACHED $60 FOR THIS WEEKEND'S GAMES!